The Jasper Canadian Rockies Half Marathon is an exhilarating and inspiring run through your favourite mountains.
Lace up for beautiful views and shiny new PB's at this amazing Jasper race. It's the perfect way to kick off a season of outdoor adventures.
With multiple distance options available, there's no excuse not to take part and get those endorphins pumping beneath Jasper's peaks. But in case you need a bit more convincing, here's five reasons to register.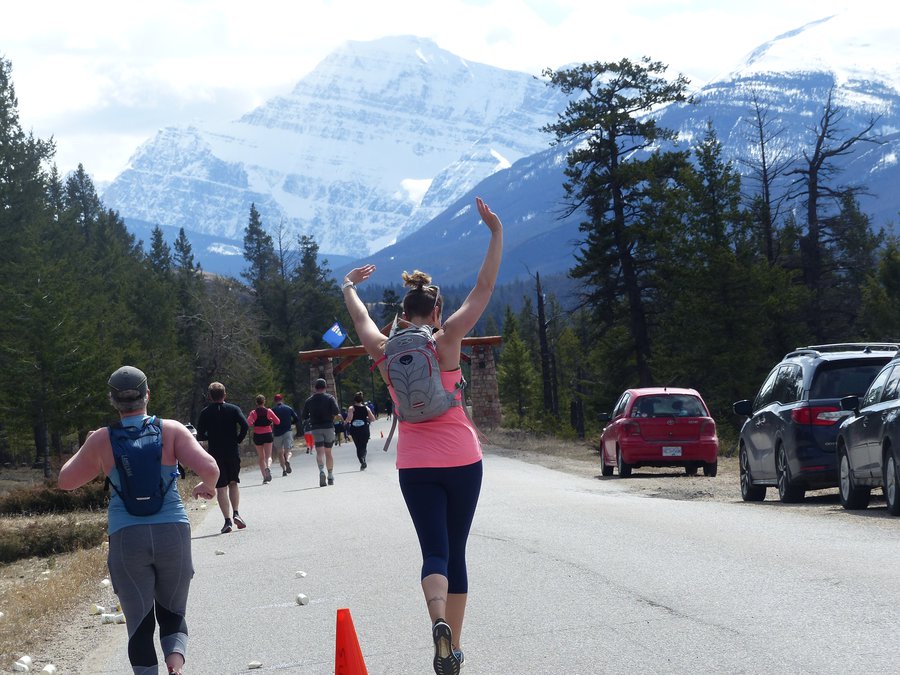 1. Scenic views
The most scenic runs are often also the hardest. But not always. At the Jasper Canadian Rockies Half Marathon, runners get to enjoy a well-maintained, relatively flat course that is easily accessible to cheering crowds while also soaking up some of the best scenery around.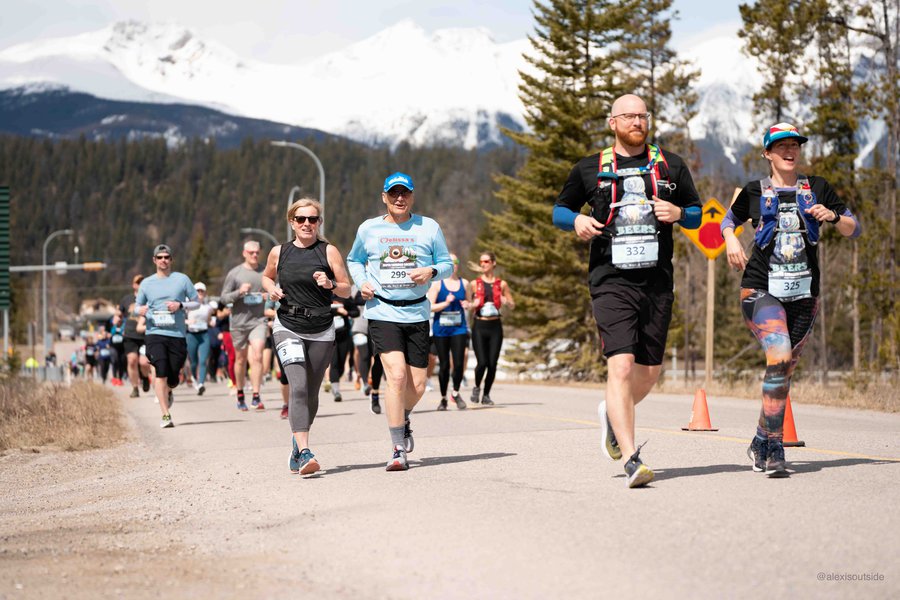 2. Great prizes & medal
Sure, we do it for the joy of the run. The smug satisfaction of coming in from your morning jog to greet someone who's just woken up. The exhilaration of self-powered speed. But also..... we do it for the prizes and that sweet sweet medal.
3. Donates to Charity
Run happy knowing that you're contributing to a good cause. Proceeds from this race will go to support the entirely worthy Jasper Healthcare Foundation! $10 from each entry in the 21k, 10k, and $5 in the 5k events! Additional donations can be made during Online Registration.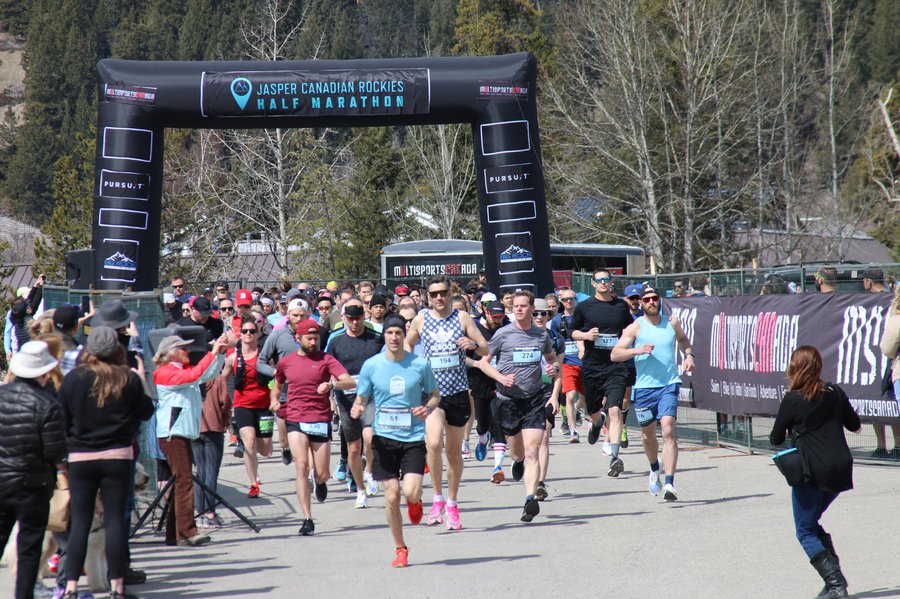 4. Well-organized logistics
Going into its sixth year, this race is a well-oiled machine. Aid (fluid) stations will keep you going, professional traffic control means no red lights or traffic slowing your pace, and chip timing dials in the accuracy.
5. Superb post-race snacks
Are you someone who eats to run or runs to eat? Either way, we all know that fueling is super important to happy, healthy running. Luckily, after crossing the finish line you'll be able to refuel with delicious post-race snacks. And after that? Choose from any number of Jasper's drool-worthy restaurants for a celebratory meal.