1

Immense Size

The Jasper Dark Sky Preserve is the second largest dark sky preserve in the world. Clocking in at a hefty 11,000 km², this special allotment of protected land not only provides unlimited, unforgettable stargazing spots, but also ensures light pollution is virtually nil.
2

Very Accessible

Being big is great, but what does it matter if you can't get to it? The Jasper Dark Sky Preserve is the largest accessible dark sky preserve in the world, meaning there's a town within the limits of the preserve. Because who says you have to sacrifice the convenience of nearby provisions and comfortable beds just to enjoy the splender of the night sky.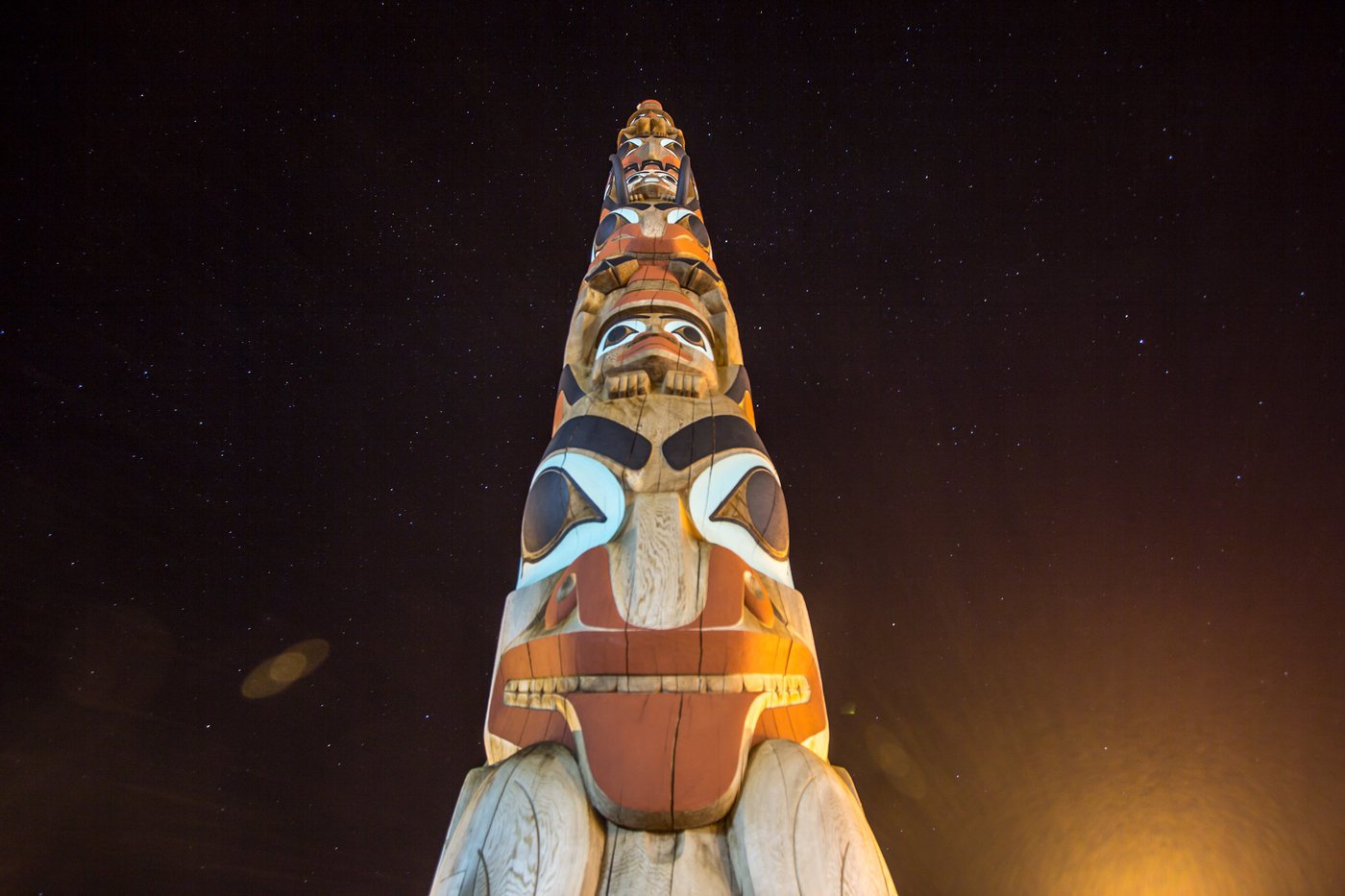 3

Aboriginal Connection

The stars, and the constellations associated with them, have long been an integral part of Jasper's indigenous culture. From navigation tool to storytelling aid to twinkling art, the stars can and have served many purposes through the ages. Learn about and appreciate the unique importance of stars through the Jasper Planetarium Experience.
4

Local Resources

From experts to novice, sometimes the grandeur of the night sky can be overwhelming. Luckily there are multiple in-town resources that can help you make sense of it all. For instance the locally owned and operated Jasper Planetarium offers interactive shows every night of the year in their new 50-seat dome, stargazing excursions using the most powerful telescopes in the Rockies, and special programming throughout the Jasper Dark Sky Festival
5

Lack of Light Pollution

For most of Earth's history, stars were ultra-visible in the night sky no matter where in the world you found yourself. But as cities grew, so did the amount of outdoor lighting. The resulting light pollution has masked most stars, forcing people to venture far beyond their home metropolis to witness the Milky Way. A growing body of evidence suggests light pollution can negatively affect human health, along with insect and animal populations. The Jasper Dark Sky Preserve is a great way to see what your predecessors saw.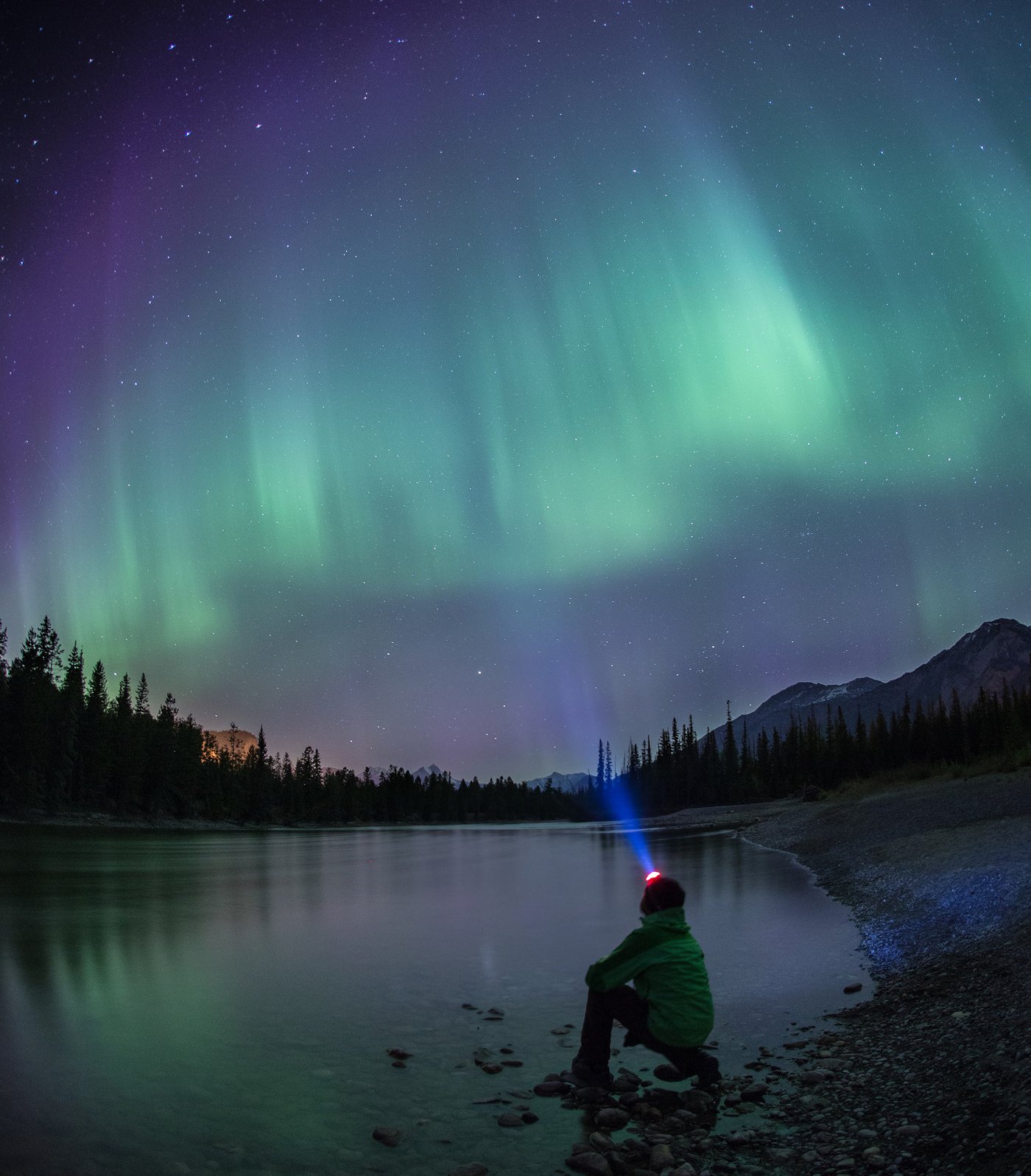 6

Northern Lights

Who knew that such a violent process could produce something so beautiful. The aurora borealis — those shimmering ribbons of colourful light that weave over northern landscapes on cold nights — are formed when charged particles from faraway solar flares smash into molecules in Earth's atmosphere, causing beautiful bursts that in turn cause a flurry of camera shutters on the ground below. Coming in a variety of colours, these natural phenomena occur in polar regions (in the southern hemisphere they are fittingly referred to as the southern lights, or aurora australis). The best time to view them is between midnight and 2 am.
7

Dark Sky Festival

What's better than exploring the wonders of the universe? Exploring it with friends. The annual Jasper Dark Sky Festival has grown to become a homegrown phenom, bringing astronomers together from across the continent to our mountain town every October for two weeks of a star-studded line-up of speakers, celestial experiences and unforgettable guided stargazing. Plan your itinerary here.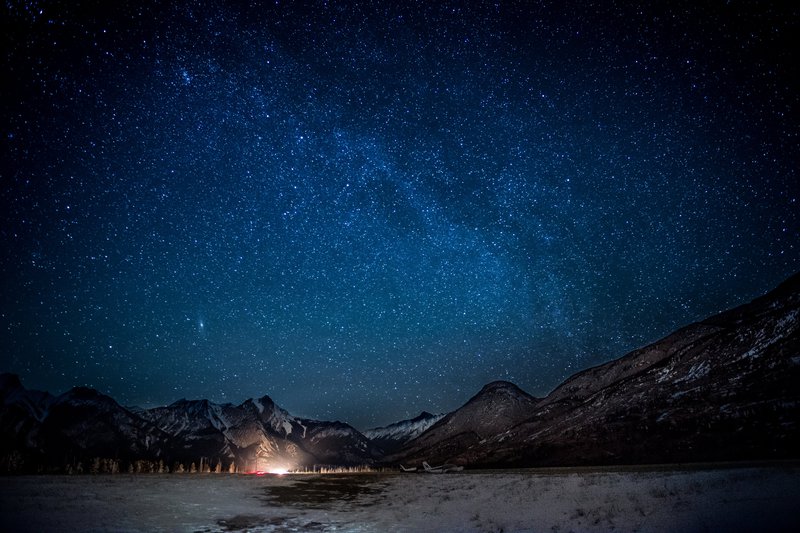 8

Stargazing Spots

Pyramid Island. Maligne Canyon. Old Fort Point. Medicine Lake. Many of Jasper's scenic heavy hitters are just as spectacular (if not more so!) when the sun goes down and the outline of mountains and forests are silhouetted against a canvas of stars. Find the top stargazing spots in Jasper here.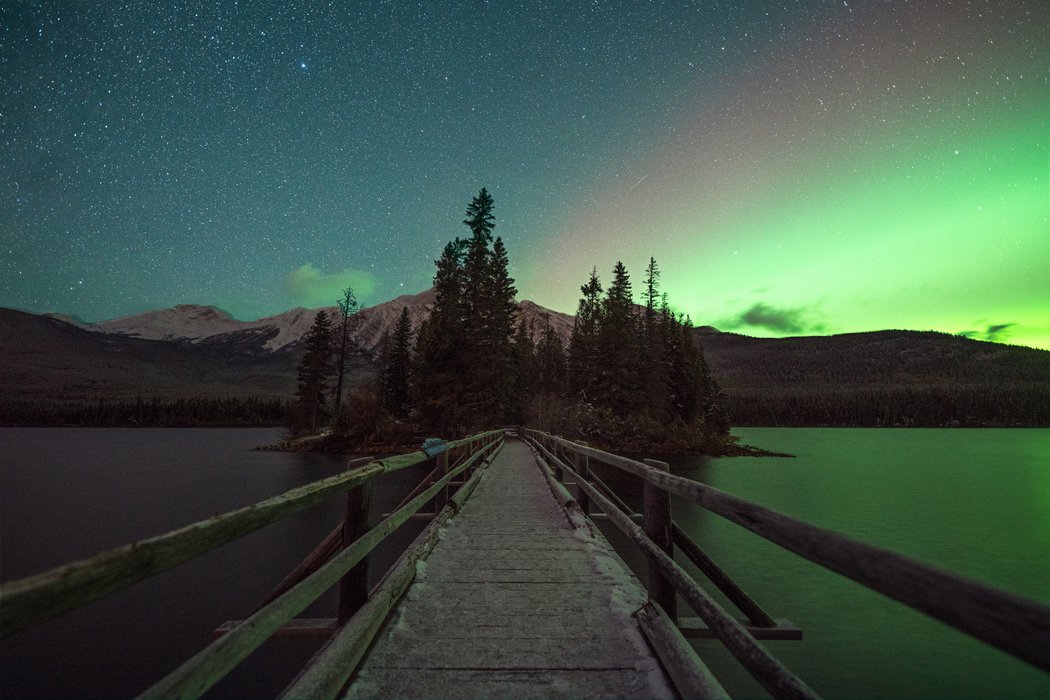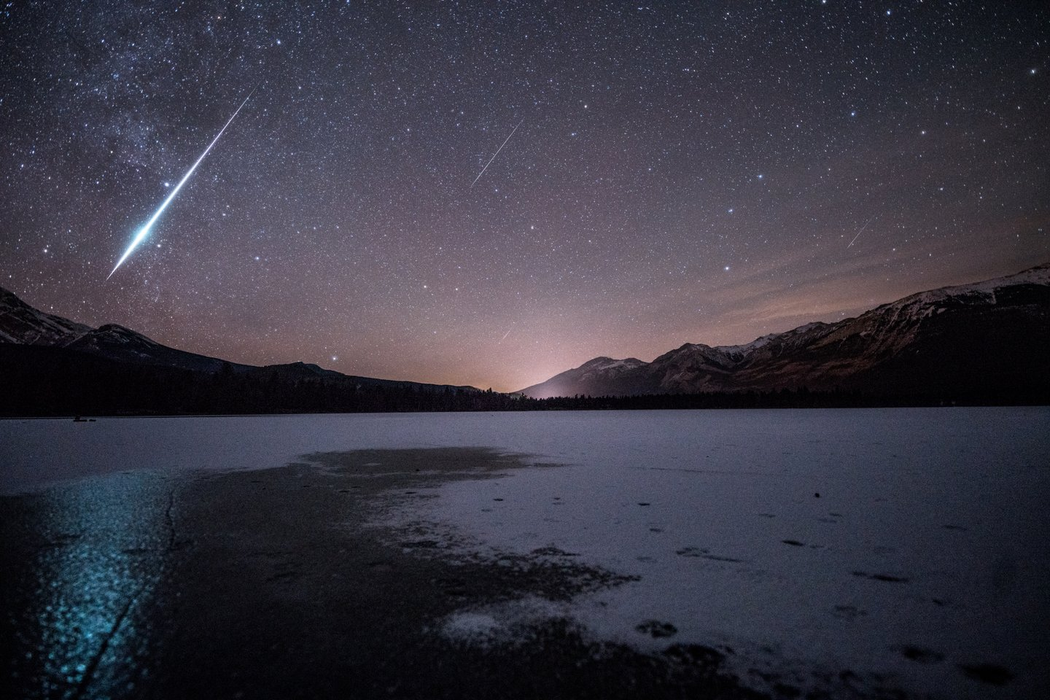 9

Spectacular Photos

It can be tricky to do, but there's something so enchanting about dark sky photography. To help you master the long exposures and other camera tips, here are some night sky photography tips from noted expert Jack Fusco.
10

Perfect for all ages and levels of expertise

Are you a celestial connoisseur? A starry savant? Or are you happy to just gaze at the heavens? Whatever your age, background or size of telescope collection, you'll find an outlet for your passion in Jasper.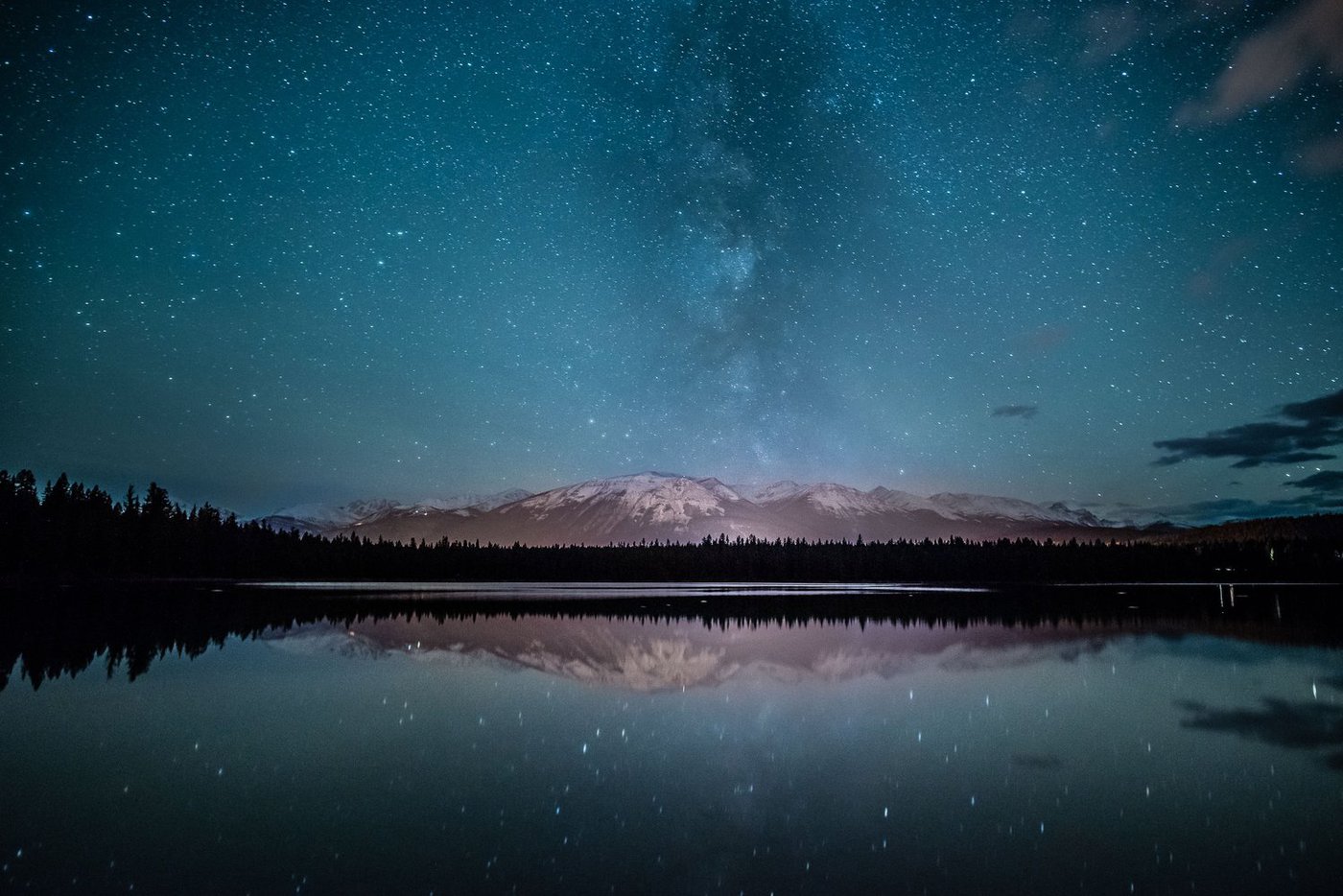 11

Portal to Universal Amazement

Sometimes you just need to get away from your normal day-to-day, take a deep breath, and look up. By marvelling in the grandiose beauty of the universe above, your own anxieties seem to just melt away. So go ahead, bask in the awe.