Planetarium Dome Theatre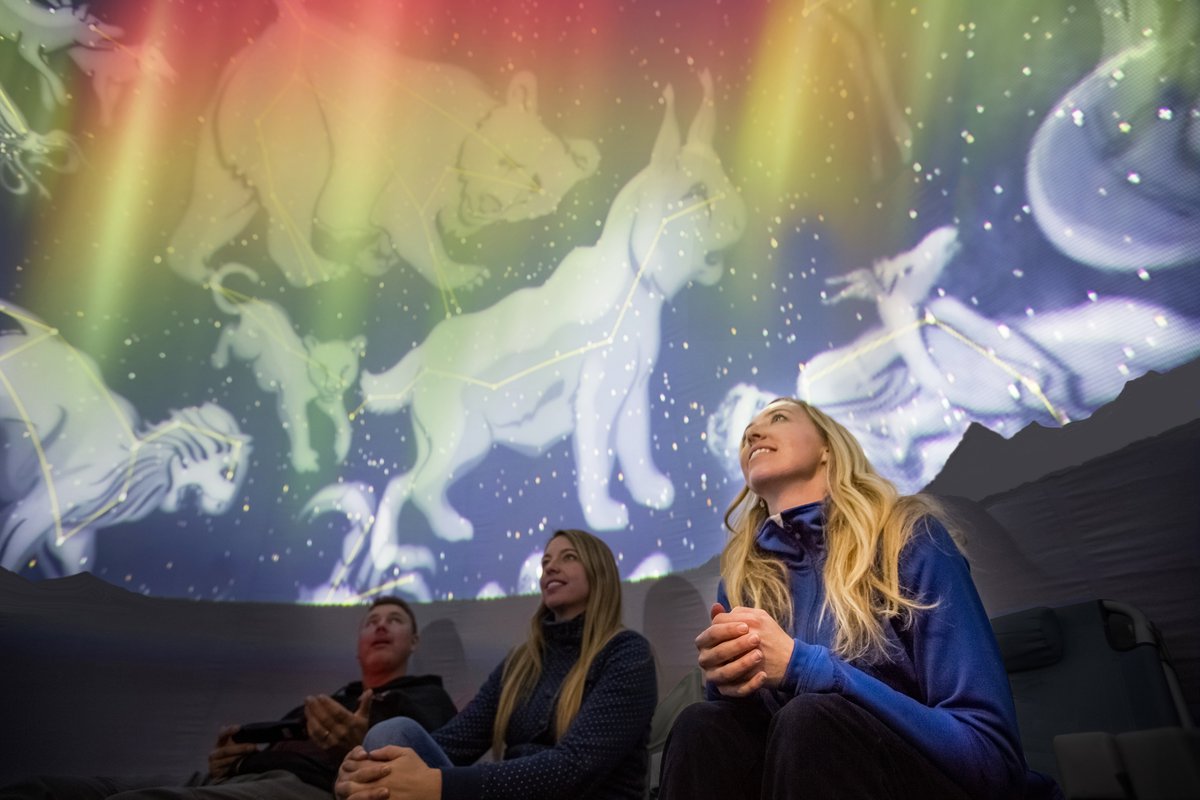 A world-exclusive interactive experience, designed for and only available in Jasper.
Enjoy our fun, funny, inspiring 'audience-participation' guided tour in our 50-seat domed theatre LIVE with our astronomy experts.
Explore the "Canadian" constellations, local views of the Northern Lights, and the Milky Way, then orbit the Earth, looking down on Jasper from space and blast off through the solar system, right to the edge of the universe and back - all in 35 minutes!