Planetarium and Telescope Combo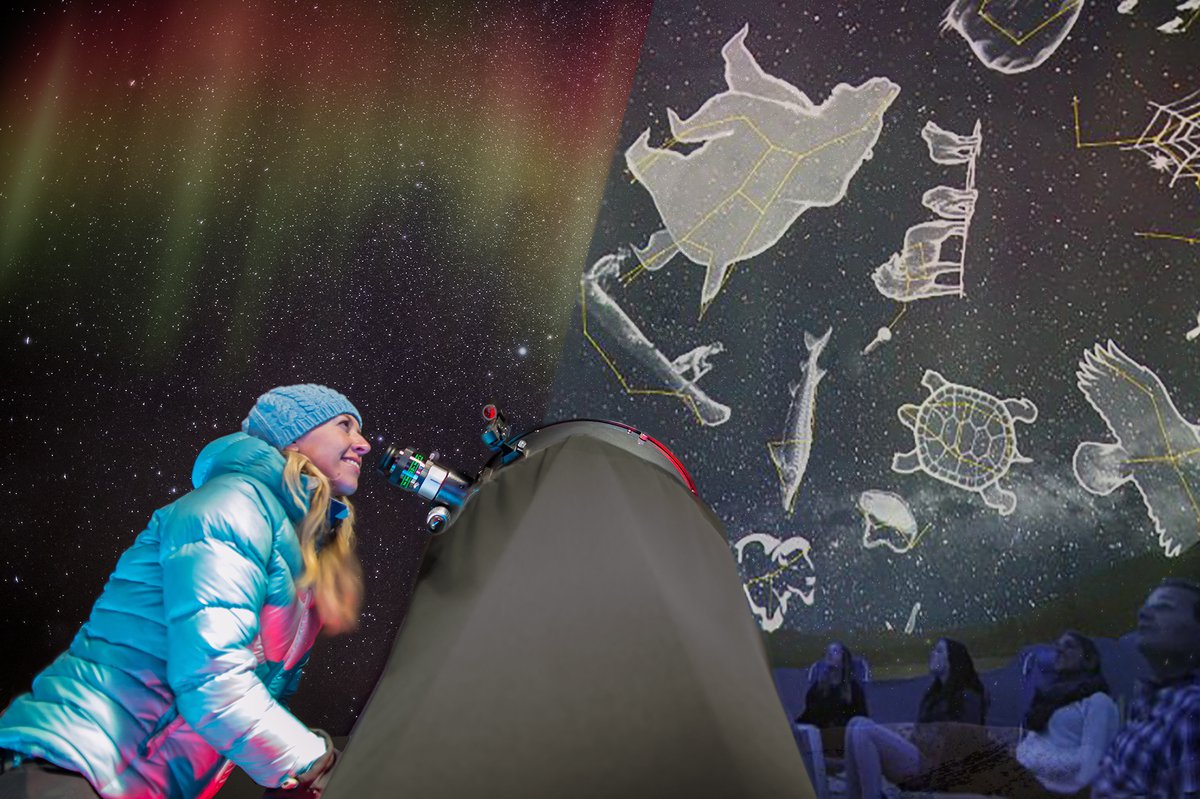 Enjoy a full evening of cosmic exploration in the world's largest dark sky preserve.
First, take-part in a fun, funny, inspiring 'audience-participation' guided tour of Jasper Dark Sky Preserve in our 50-seat domed theatre LIVE with our astronomy experts. Then, come outside with our knowledgeable astronomy staff for clear-or-cloudy chance to explore planets, stars, distant galaxies, the aurora, and more under the darkest skies in the Rockies.