Maligne Lake Classic Cruise
Declared the "Best Boat Cruise in Canada" by 8 million Reader's Digest subscribers, the Maligne Lake Cruise is an experience like no other.
Sail 14 kilometres along Maligne Lake on The Maligne Lake Cruise, past towering peaks & glaciers, to the peaceful and remarkable Spirit Island. Sit back, relax and enjoy vibrant stories from the onboard tour guide, including the history of Maligne Lake and its earliest explorers, along with the geology, glaciology, flora & fauna of the area.
Upon arrival at Spirit Island, the Maligne Lake Cruise docks and guests are able to disembark and enjoy a short nature trail leading to a viewing platform for one the best views in Jasper National Park: Maligne Lake's Spirit Island.
Features:
Guided Maligne Lake Cruise to Spirit Island
Free time at Spirit Island
Return cruise to Home Bay
Duration: 1.5 hours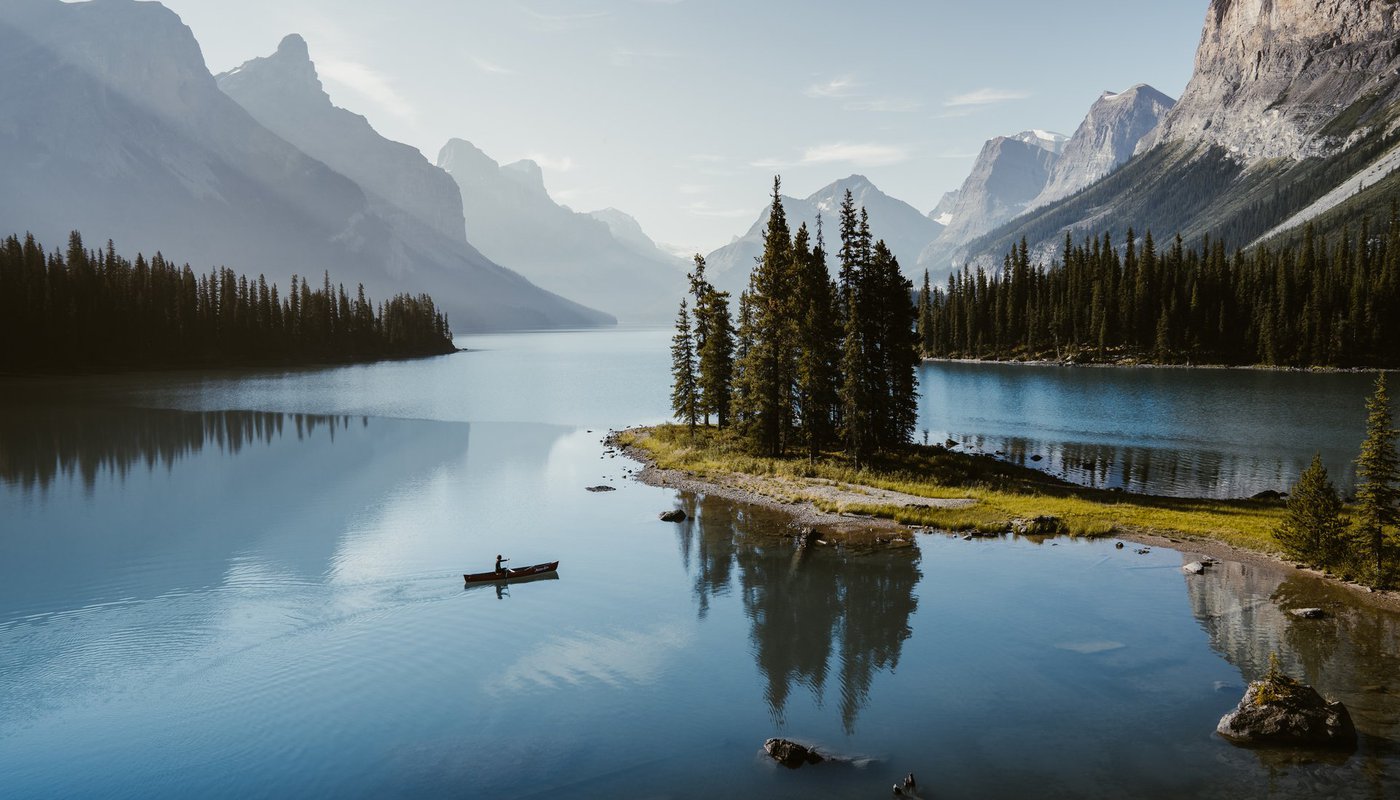 See all Spirit Island experiences here
Surrounded by breathtaking mountains, glacier-fed Maligne Lake is world-renowned for its beauty and is home to the world-famous Spirit Island. Experience these iconic locations in a completely unique way.