Jasper Park Lodge Trail Rides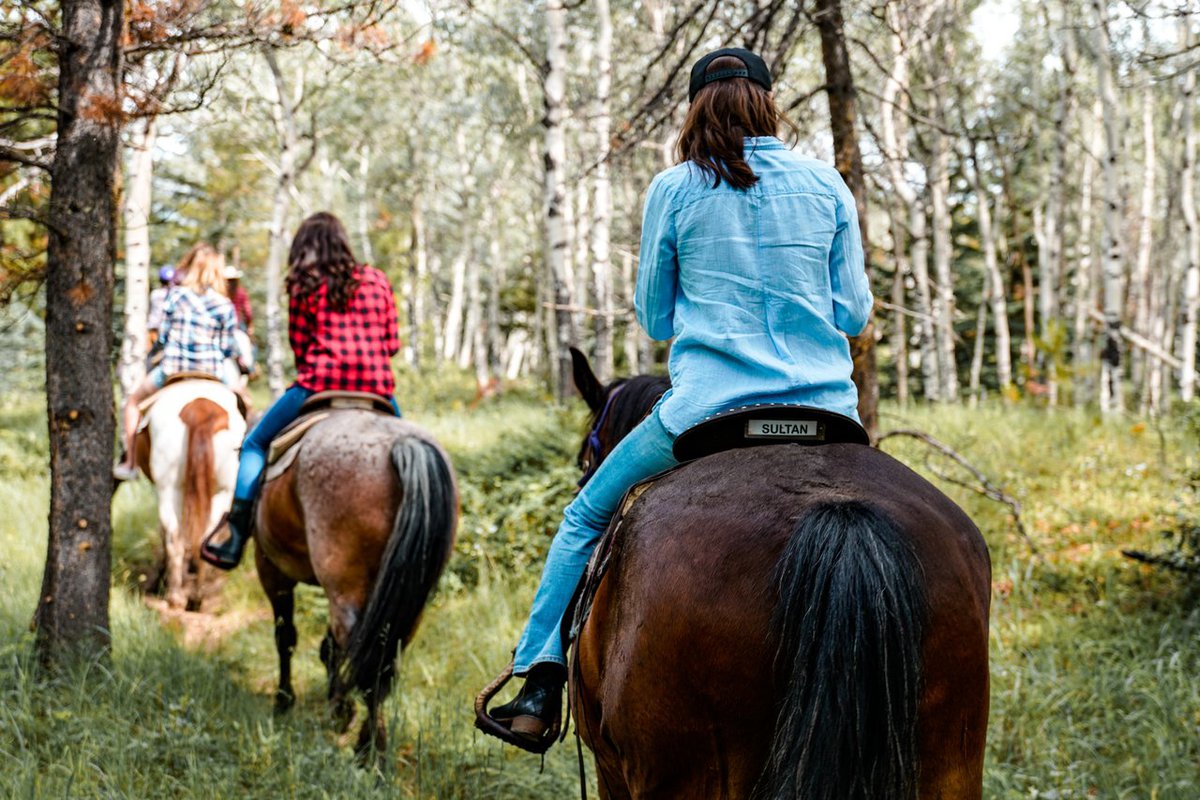 One Hour Ride - River Valley Ride
Venture into the forest and emerge along the beautiful Athabasca River. Riding through the valley offers refreshing views of mountain landscape, surrounding lakes and Alberta's longest river.
6 years old and up
9AM, 10AM, 11AM, 1PM, 2PM, 3PM, 4PM
RATES: $79.00 per person
One and a Half Hour Ride - Valley Views Loop
Breathtaking views await you as you ride through the forest towards Lakes Annette and follow the bends of the Athabasca River. There is a little bit of everything waiting for you on this adventure!
8 years old and up
9AM, 10AM, 1PM, 2PM, 3PM
RATES: $108 per person
Two Hour Ride - Cowboy Up
Enjoy the wilderness of Jasper from your saddle as you ride along the mighty Athabasca River, before ascending to viewpoints above the valley. Recommended for fit riders with a little bit of previous riding experience.
10 Years old and up
9AM, 10AM, 1PM, 2PM, 3PM
RATES: $130 per person