Body Treatments by The Spa at Fairmont Jasper Park Lodge
by The Spa at Fairmont Jasper Park Lodge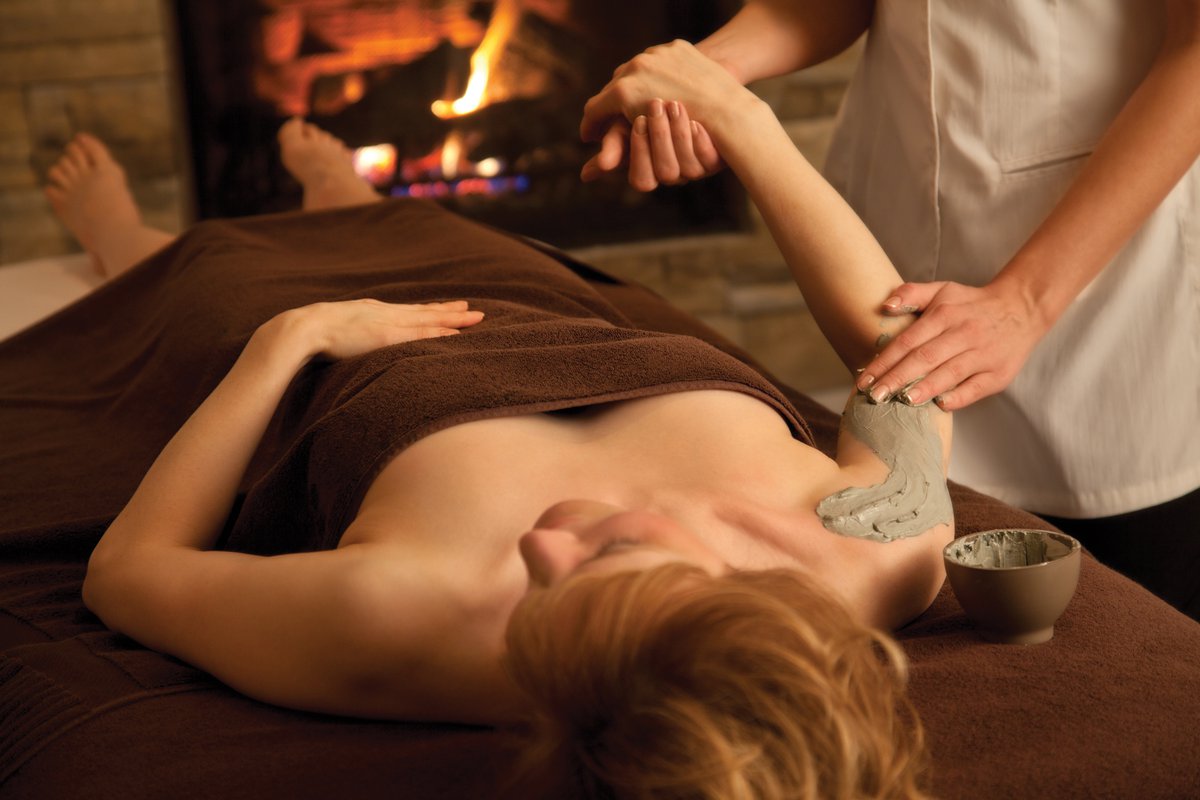 Forest Therapy | 90 Minutes
Bring the serenity of nature to your mind, body and skin. Feel restored from the stresses of modern day living, cleansed of pollution and relieved from restlessness and agitation. Forest Therapy's® unique essential oil blend and treatment massage will reinforce your intention to feel refreshed, tranquil and grounded. Commencing with a cleansing, guided inhalation and tension releasing acupressure massage, followed with a warm mud mask to recharge through face, hands and feet. Finally, restoring tranquility to the mind with our expert scalp massage.
Neroli Blossom Sensory Experience | 90 Minutes
Awaken the senses with the signature aroma of Neroli in this deeply relaxing yet uplifting experience featuring energy balancing, Eucalyptus infused foot cleansing ritual with a reflexology inspired massage to clear the mind, a lymphatic dry brush technique followed by a Neroli Blossom therapeutic meditative massage.
Reflections of Blue | 90 Minutes
Dreams of Lavender fields kissed by the French sun envelop your senses as you drift on waves of blue. Breathe deep; inhale the calming and balancing benefits of lavender in this balancing and rejuvenating spa experience. To begin, earthly minerals are combined with lavender's healing properties in an invigorating full body exfoliation. Following is a pampering back, neck and shoulder massage with lavender oil. Then you'll nourish and relax inside a warm cocoon while a luxurious foot and pressure point scalp massage completes this head-to-toe service.
Honey and Ginger Body Elixir | 60 Minutes
All natural, pure organic honey is coupled with the healing and immune system benefits of ginger in this body scrub ritual. Rich in vitamins, minerals and amino acids, honey contains powerful antioxidants that will leave your skin feeling hydrated, radiant and smooth. The treatment begins with an invigorating scrub, and includes a massage application and wrap.
Jasper Wrap | 60 Minutes or 90 Minutes
This nourishing wrap is designed to relieve muscle tension and promote detoxification and hydration. Following a dry brush exfoliation is a luxurious application of aromatherapy oils and rich mineral crème. While you are cocooned in warm blankets, drift peacefully while your scalp, neck and feet are treated to a soothing massage.
Sole Renewal | 60 Minutes
Sooth weary feet and tired muscles with an exfoliation of mineral salts and herbal extracts and a revitalizing foot massage. Warming booties and a hand, shoulder and neck massage take you to a new level of relaxation.