Whether you're a photographer or someone simply looking to increase your likelihood of spotting a variety of Jasper's abundant wildlife, a Jasper wildlife tour is a must do. As a professional wildlife photographer, I wanted to share my experience with everyone thinking about booking a tour.



Viewing wildlife in the park is never a guarantee, no matter how good of a guide you may be partnered with or how many animals live there. Understanding this going into any tour is a good mindset to have because it allows you to set realistic expectations, but be optimistic about having them blown away.
If you didn't know where to look or what to look for, it could take you much longer on your own. With a wildlife tour you're paying for your guide's expertise. The friendliness and positive energy level is a nice bonus too. I love that a professional guide also has the knowledge that balances safe wildlife interactions with awesome shots.
Both SunDog Tour Co. and Maligne Adventures have morning and evening tours. I started one day with SunDog Tour Co., and ended another day with Maligne Adventures.
I would 100 percent recommend these tours to photographers and/or anyone else simply looking to work smarter instead of harder in their efforts to view the national park's animals. Viewing and showcasing my animals through my camera is something extremely close to my heart as it is a chance to inspire others to get more in touch with nature. Because of the tour, I walked away with some photographs that will really look good in my portfolio.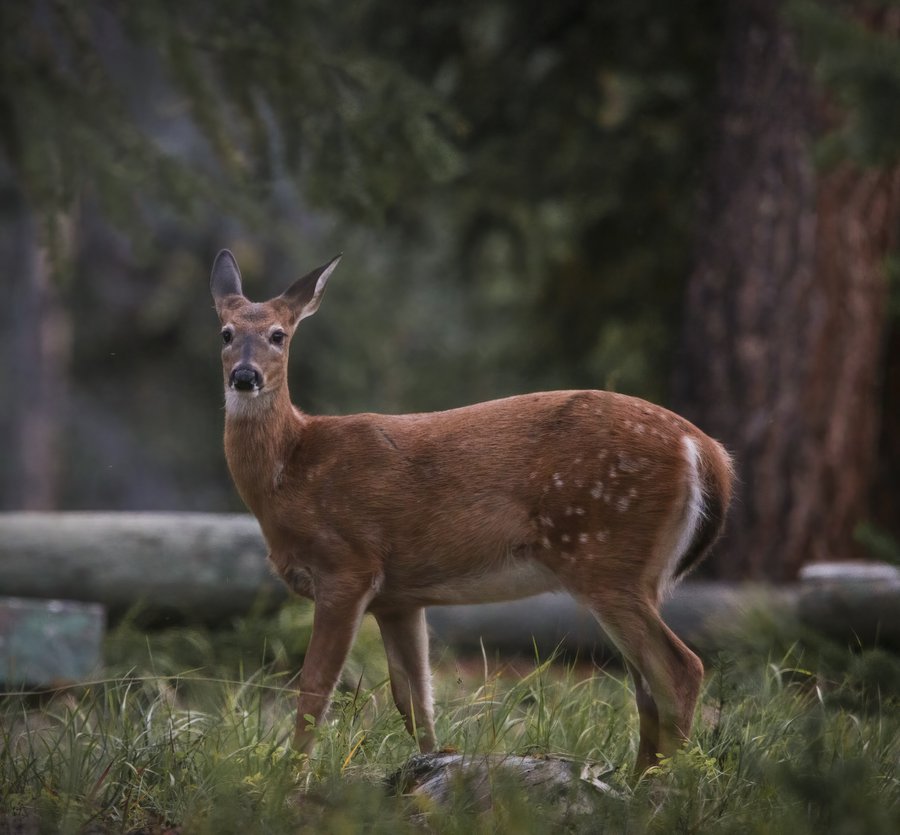 You're likely to see wildlife at any time of day in Jasper National Park, but in my experience you have the best chance of spotting animals around sunrise. Animals love mornings! That said, don't worry if you're not a morning person. On our private tour, the wonderful guide Sue had us taken care of, bringing along fresh hot coffee, scones and chocolate croissants. This breakfast tailgate fueled us up for the morning ahead and helped set the tone for the great day ahead.

Within 30 minutes of our departure we saw our first bull elk of the day. He was one of the biggest I've ever seen and we were able to get out of the vehicle from a safe distance and observe. One of the coolest things you may ever witness and hear in Jasper National Park is a male elk sounding their famous "bugle". I had chills as this particular bull sounded reverberations through the silent valley.
Our guide had something extra she had brought along that she knew would take our exuberance a level higher. From the back of the vehicle she grabbed an antler from a male elk and gave us the chance to hold it. It's not until you see and hold their antlers up close that you realize how large and dangerous they are.

Note: Male elk shed their antlers to the ground every year and begin growing a new set almost immediately. It's important to know that many small mammals feed on the nutrients of fallen antlers, so if you stumble upon some in the park, don't take them. Leave them where you found them!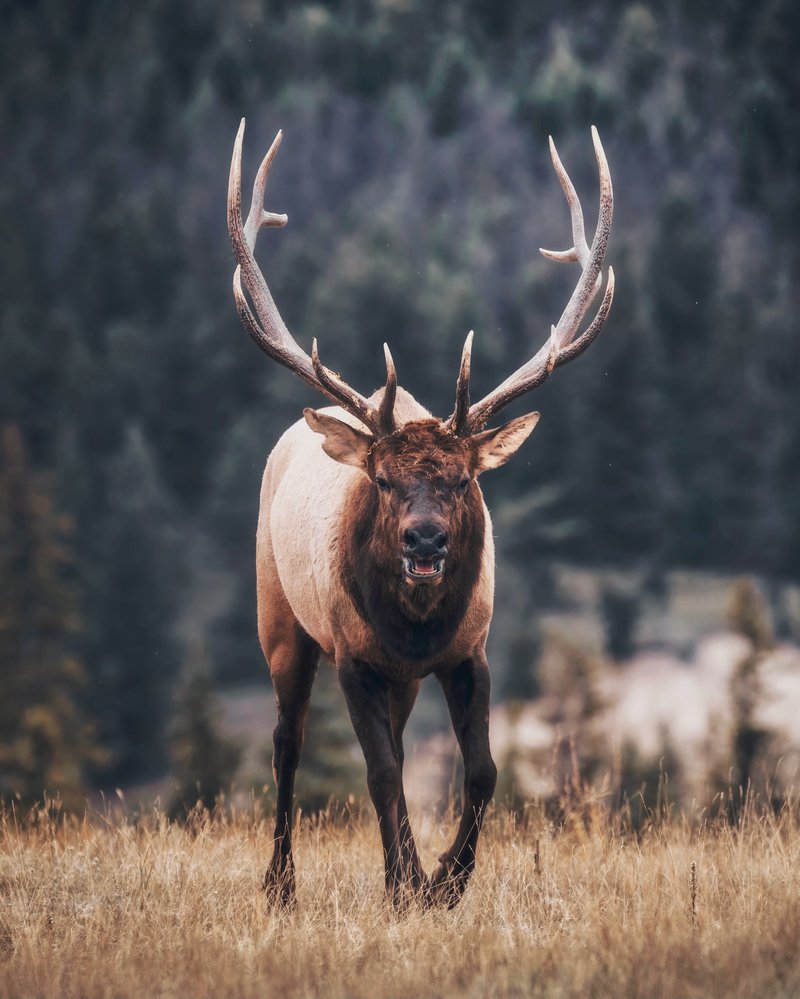 Sue also let us hold male bighorn sheep horns that she had brought along. They easily weighed 30 pounds. Unlike elk, deer or moose, male bighorn sheep have horns, not antlers, which grow throughout the sheep's life (instead of falling off annually). By counting the major rings on a set of horns, Sue estimated the age of the animal. We then embarked on our next mission: finding sheep along some of the cliff edges they're known to scamper around.

We came upon a herd of ewes (female bighorn sheep) and were even lucky enough to see a mother sheep and her lamb nursing. This was a first for me as a photographer and a very special moment.
The vehicle we were travelling in was fantastic. An Oldsmobile luxury crossover rugged enough to handle mud and potholes but also built to be smooth riding and comfortable to sit in. Myself and my photography assistant had tons of leg room to stretch out and plenty of space to turn and shoot out the window of the vehicle.
I think what made this wildlife tour so memorable was the animal diversity we were able to locate, observe and photograph. Without booking the tour we likely wouldn't have the same level of success in the same short period of time we were actively searching.
Spotting the bald eagles was inevitable. We were on such a lucky hot streak. We managed to get some awesome shots of a bald eagle in a dead tree that overlooked the Athabasca River. We were so glad for our guide's eagle eye (pun intended) in spotting wildlife and felt the three-hour tour went by quickly.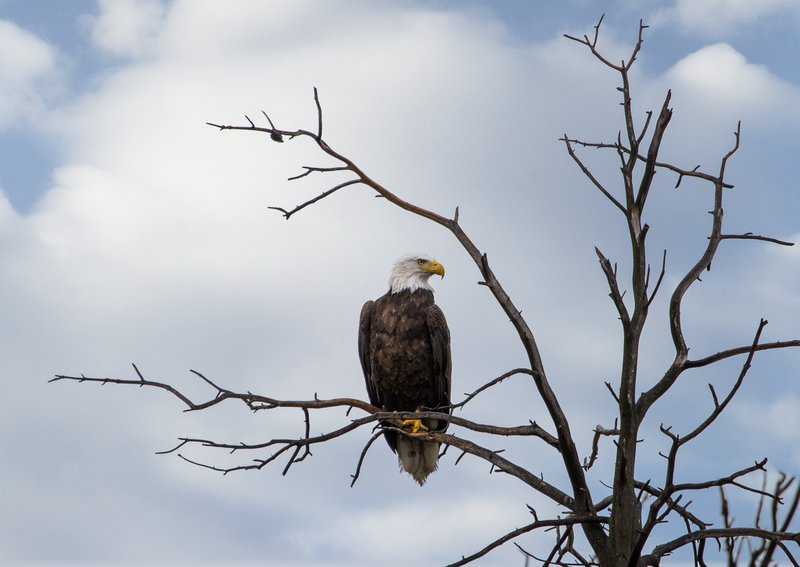 One of the things I really enjoyed about this particular excursion was our guide's seamless ability to spot an animal and then maneuver us into a good viewing position safely. If the road is busy it can be overwhelming to spot wildlife, pull over, and maintain good safety practices. The entire time our guide Sue was so confident behind the wheel and always got us into position safely yet quickly, picking the best spots to pull off for well composed photographs. I felt really comfortable the entire time and it aided in my shooting.
After an extremely successful day of viewing and photographing wildlife our guide took us right back to our front door where she had picked us up. Door to door service with an action-packed morning made for a great experience.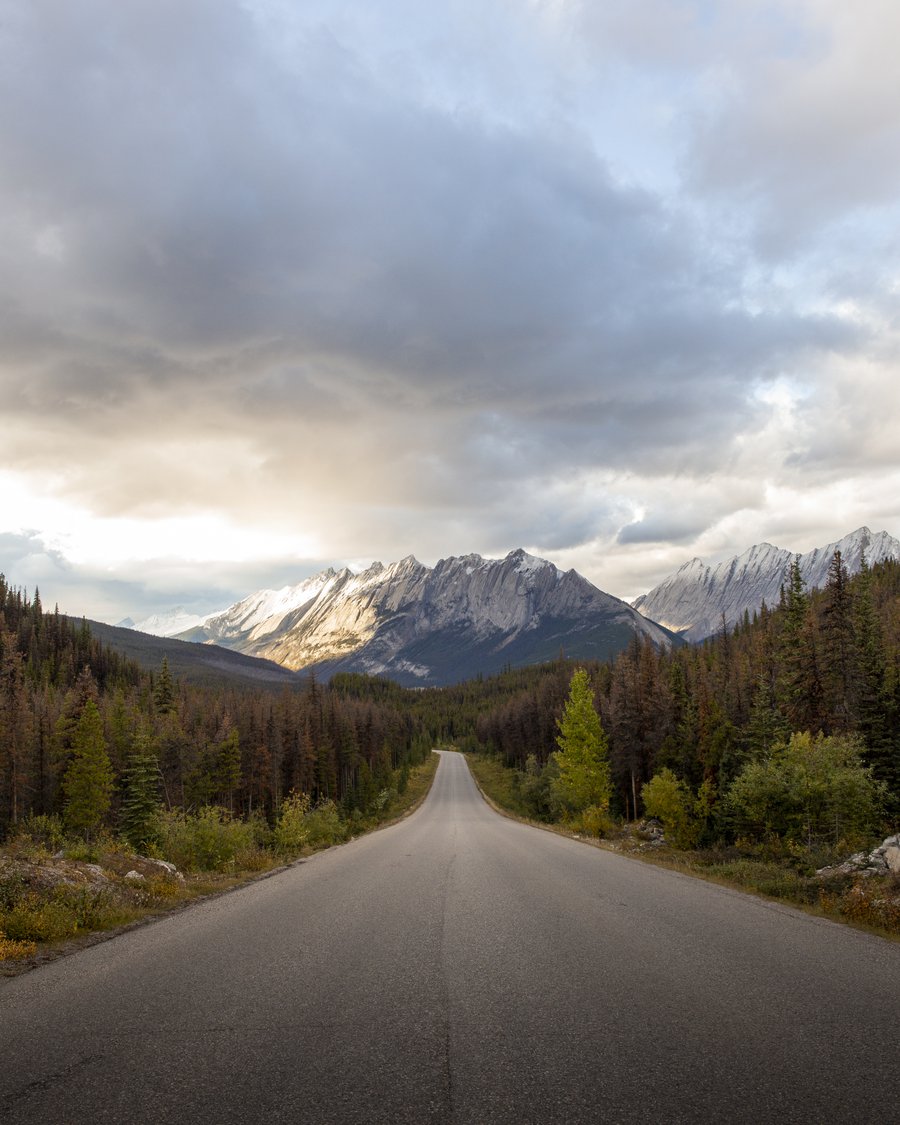 The Maligne Adventures guides are local and extremely knowledgeable when it comes to knowing animal tendencies and ideal habitat conditions. They simply know what to look for, meaning the likelihood of you being able to view and photograph wildlife in a shorter time frame increases dramatically.

The cozy bus and our guide for the excursion was right on time picking my assistant and I up at our front door. We didn't have to drive anywhere for a pickup location which was super convenient. We were also dropped off at our front door at the end of our three-hour tour. Nice and easy!
We were brought to several locations along the main stretch of highway in the park. We were fortunate enough to see some of the biggest and most beautiful elk I've ever seen and plenty of bighorn sheep. Throughout the entire journey our guide provided us with plenty of insightful information both about the park and the animals in the park. Even as someone who felt they already knew a lot about animals I walked away with tons of information that would have been difficult to source online.
The guide also had a high level of animal awareness and was able to effectively decide whether a situation was safe enough to step outside the vehicle to get a better look at an animal. This scored big points for me as a wildlife photographer as time and time again I see people putting themselves in dangerous scenarios by getting much too close to big powerful animals.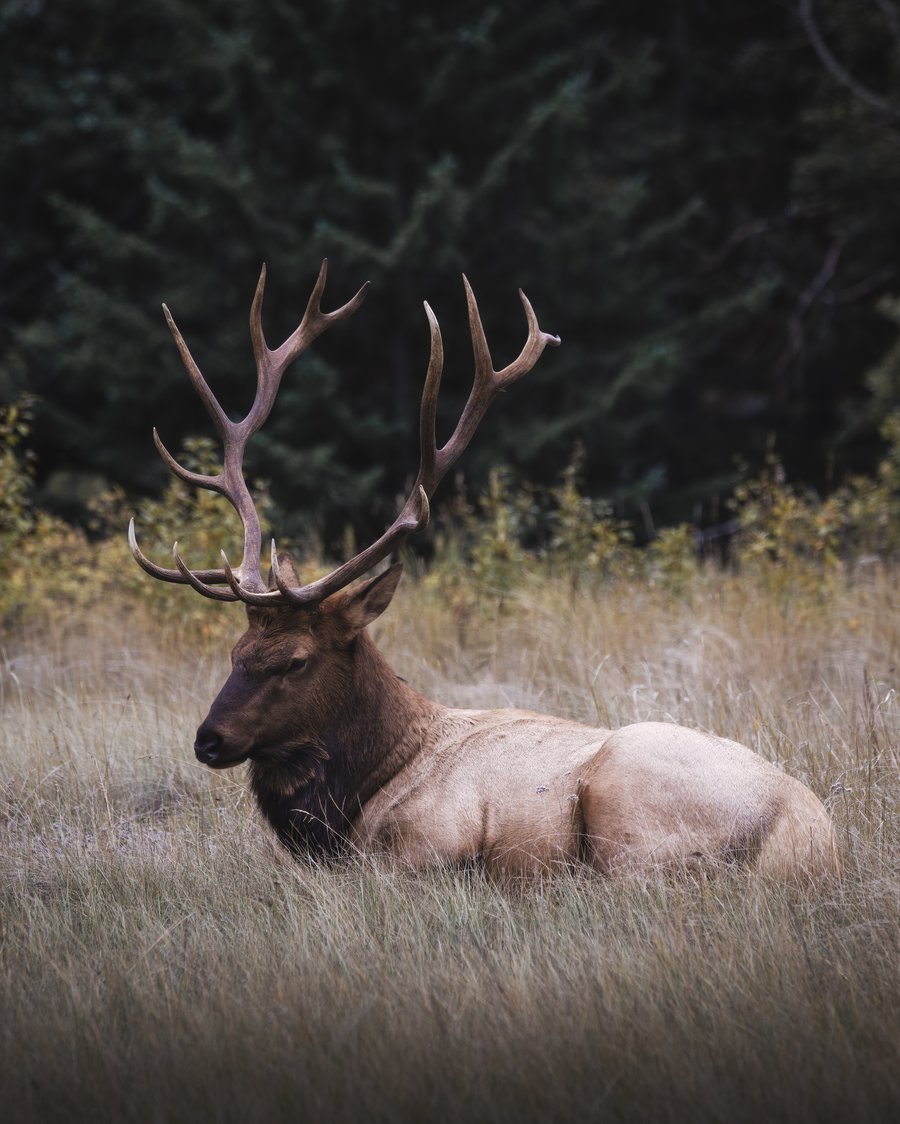 After getting out of the bus at one point to view some bighorn sheep, our guide took the time to showcase pairs of elk antlers, moose antlers, and sheep horns allowing everyone to feel and hold them. I enjoyed the added engaging activity and it was perfectly timed to break up some of the driving. It was also a good way for everyone to get a little bit more intimate with the wildlife we were viewing from far away.

I would highly recommend booking an evening wildlife tour with Maligne Adventures if you're looking to save yourself some time locating animals to view, want to do less driving, and would enjoy having a local expert provide you with insightful information in an engaging and interactive way. I could especially see this being a safe and easy way for families with children to enjoy a wholesome experience together in Jasper National Park.

From a photography standpoint, the shots we came away with were incredible due to our guide's ability to get close enough to the animals without encroaching on their comfort and space.