Crisp. Unique. Local. The suite of beers on tap at Jasper Brewing Co. are as much a tribute to place as they are a tasty good time.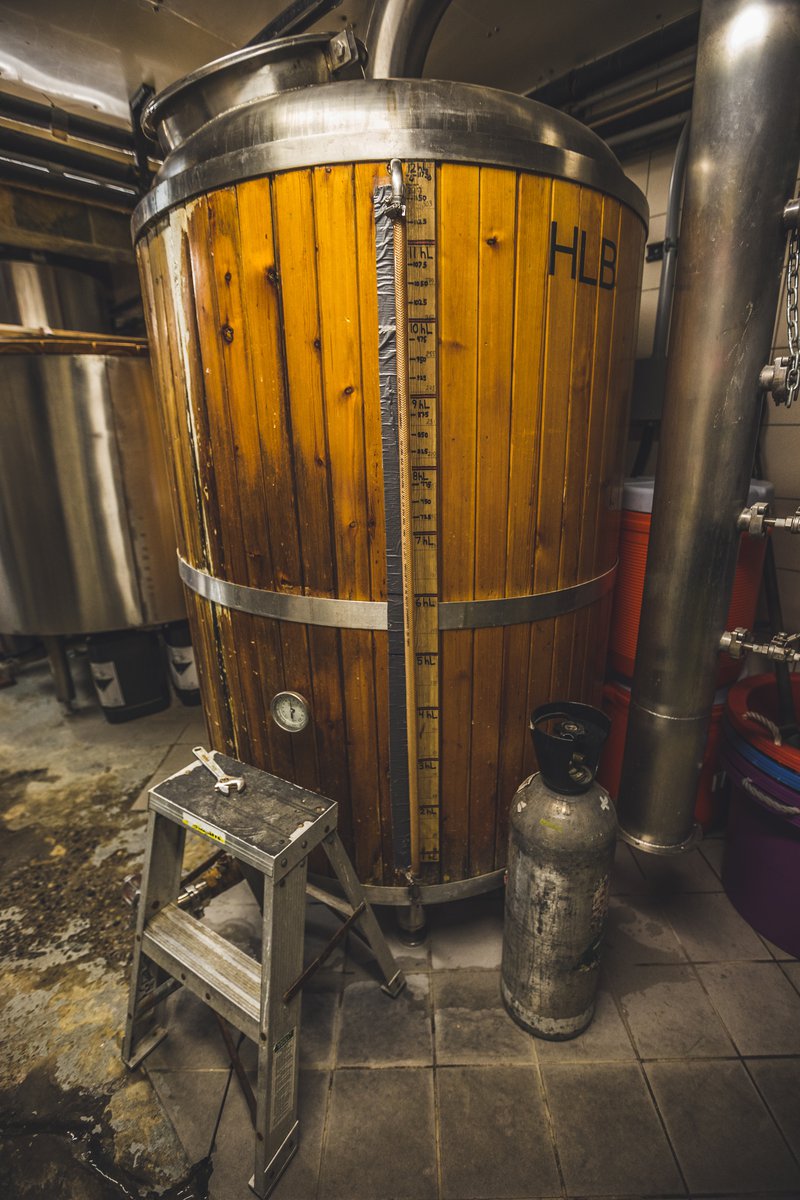 Crafted using real glacier water from within the national park and founded by three young born-and-raised Jasperites, the Brewpub (as it's known around town) won hearts for their dedication to localizing the beer experience with authentic, fresh craft products using time-tested recipes and methods. Most days of the week, at select times of the day, the pleasant smell of freshly boiled barley wafts through the restaurant.
As the first brewery to open within a Canadian national park, it holds a certain historical distinction. And thanks to a recent top-to-bottom renovation, the Brewpub's decor has stylishly stepped back in time too. With wood panelled walls, custom flower-power artwork and corduroy upholstered booths that look out on the mountains, the whole place evokes a cozy 70's-retro-meets-barnyard-chic-aesthetic.

The menu features a broad selection of upscale pub fare both classic and contemporary. The Rustic Elk Meatloaf is always a winner among carnivores while the Brewer's Salad makes for hearty, indulgent, vegetarian fare. Whether you're hungry or thirsty, Jasper Brewing Co. will fit the bill.
Thirsty patrons can select one (or many — this is a safe space) of the six staple beers or choose from the rotating seasonal beers. Forever favourites include the Crisp Pils and Jasper the Bear Ale, but for a truly local twist, ask for a "Black & Blue" – a pint of the Babe Blueberry Vanilla Ale with the 6060 Stout layered on top.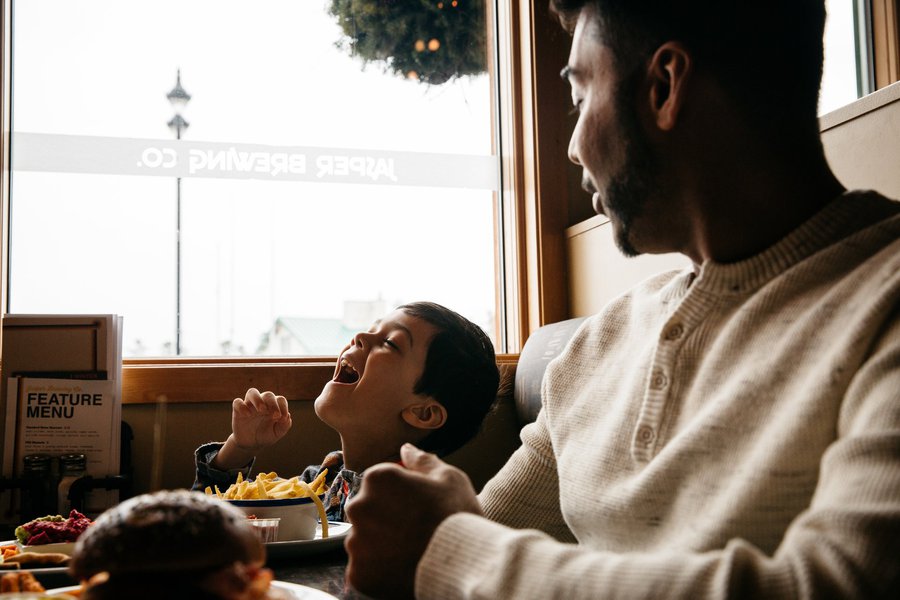 Patio
Between May and September the seating options expand to include a large patio (recently expanded to allow extra physical distancing), complete with heaters and generous awning coverage.
The restaurant is kid-friendly until 10 p.m. and open until 1 a.m. (often showing the latest game on the big screens). Growlers are available for recurrent fans.
Finish the experience by snagging a stylish memento from the Jasper Brewing Co.'s front entrance, where t-shirts and other merchandise are sold.