If the Jasper Dark Sky Preserve were some otherworldly landscape within the Star Wars universe, then Mike Gere would definitely be Yoda. A longtime local and photography guide, Gere helps amateur shutterbugs learn how to wield and capture light even during the blackest of hours. He also uses a lot of tools that look suspiciously like light sabers. In the sixth episode of Venture Beyond: The Series, this master of light tells his story.
Be one with the force and follow Gere's plan for an ideal two days in Jasper.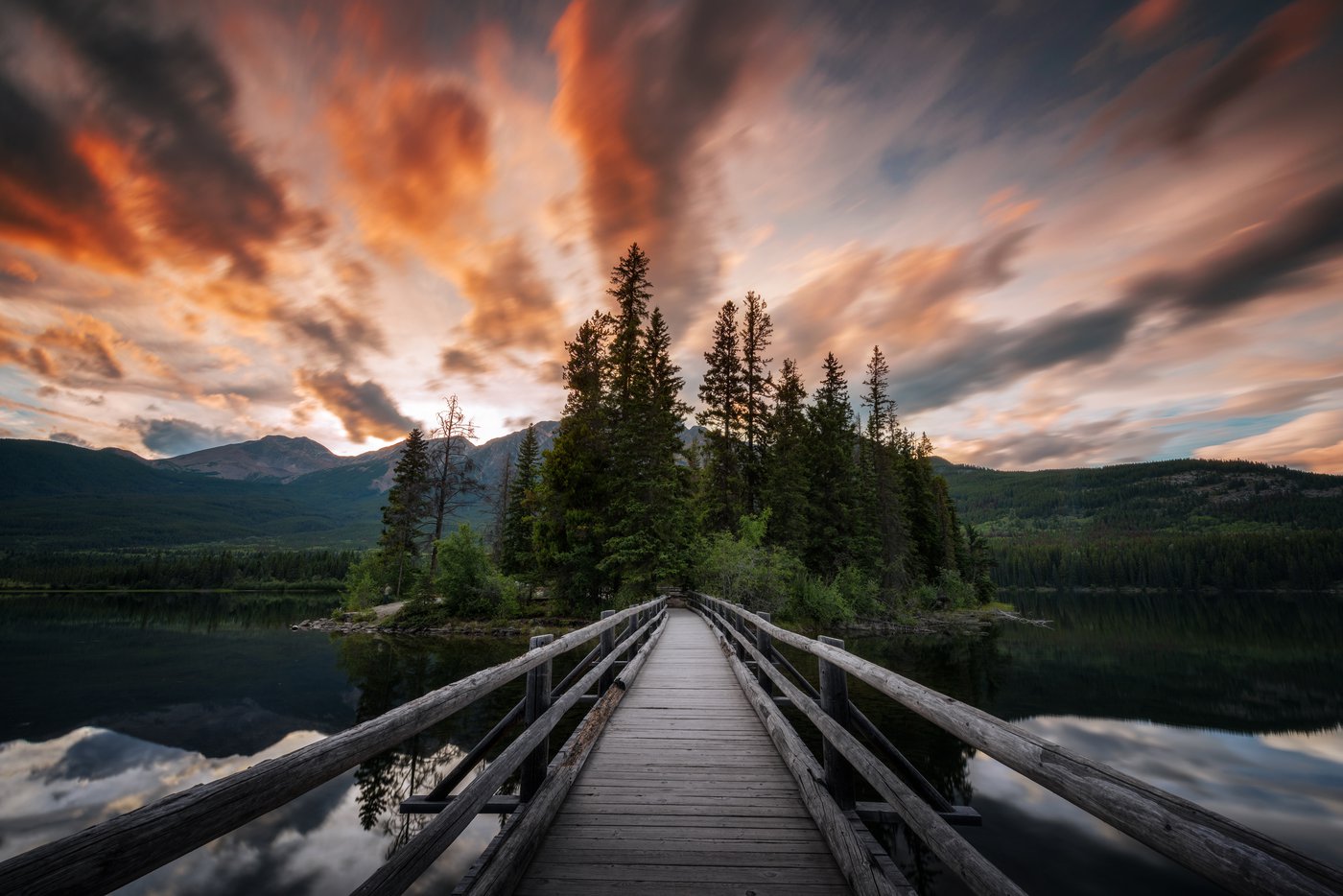 Morning - Sunrise at Pyramid Island
As one of Jasper's most iconic spots, Pyramid Island is beautiful anytime of the day, year-round. But for extra solitude and some golden hour photography goodness, try to go for sunrise. Luckily in the autumn and winter, you won't have to get up extremely early in order to greet the sun.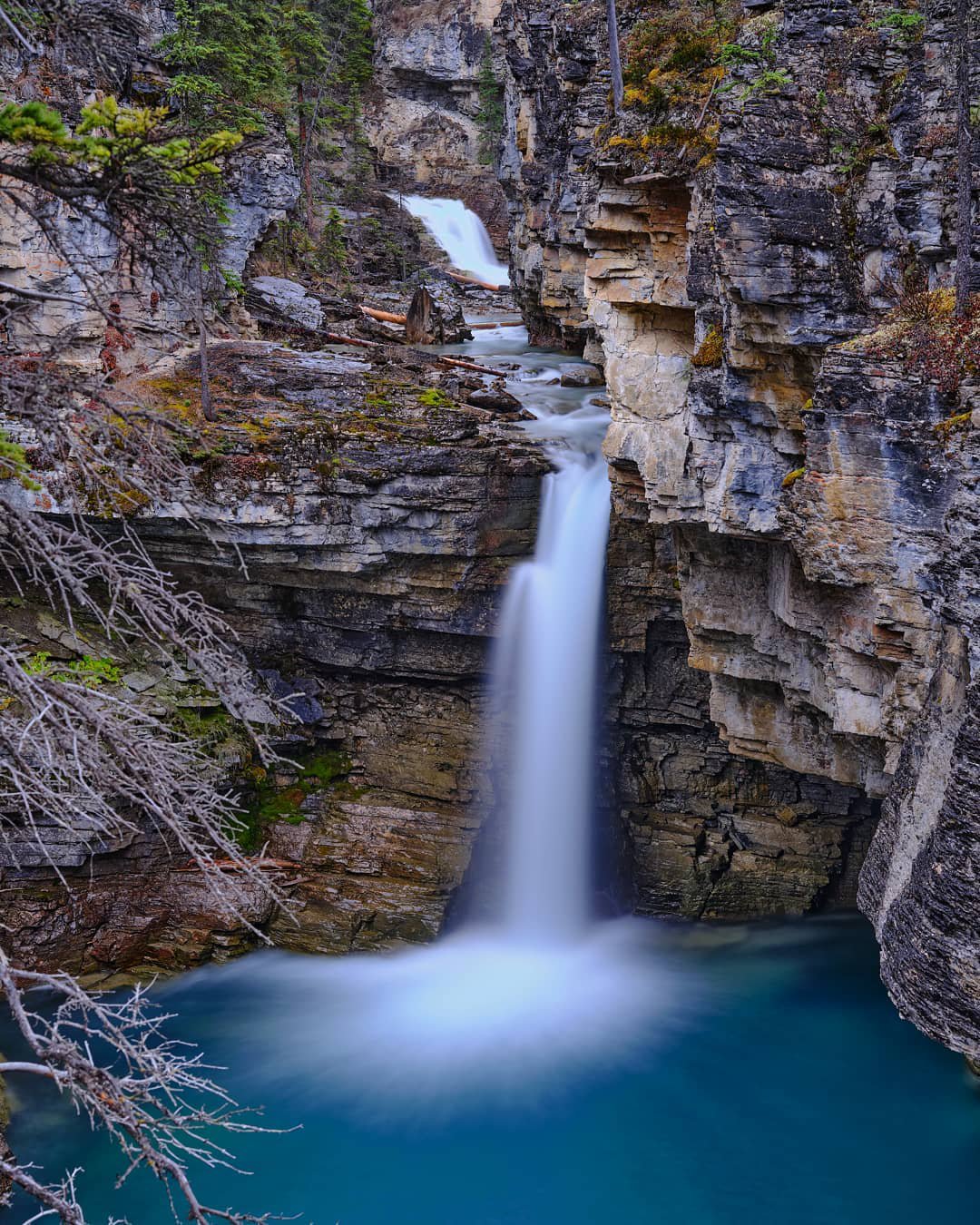 Afternoon - Beauty Creek Hike to Stanley Falls
If you're heading down the Icefield Parkway then don't miss this hidden gem of a hike. Under 4 kilometres long (out and back) and with only 139 metres of elevation gain, this is a family-friendly hike that ends at a lovely waterfall.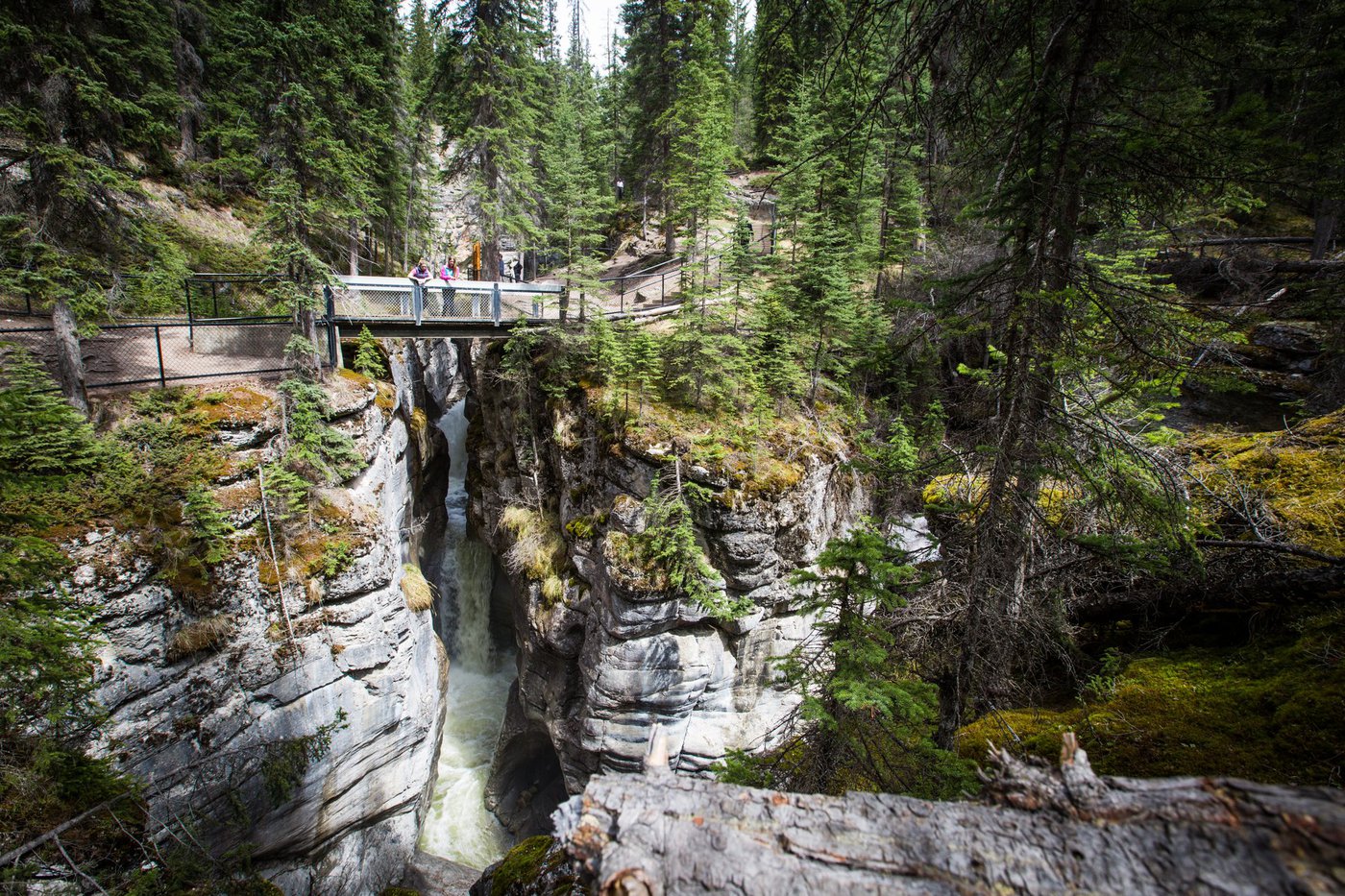 Evening - Maligne Canyon
Finish your day with another easy to moderate walk along a geological marvel. Maligne Canyon is the deepest canyon in the Rockies and the moderately steep hike along its ridge takes about a half an hour one-way. In winter, the rushing water carving through the canyon drains away and it's possible to walk along the frozen floor.