With trails aplenty and multiple dog friendly accommodation options, bringing your furry friend to Jasper can make the trip extra memorable.
Jasper loves dogs, and from all the evidence we've been able to gather, the feeling appears to be very mutual for our pooch pals. With so many new sights and smells (Is that a bird? Could be new friend! HOOMAN PLS TAKE ME TO BIRD) it's as much a joy to explore the park for us as it is for our canine companions.
However as with any adventure in the mountains, proper planning is necessary. Jasper veterinarian Dr. Janet Jones says that although there's plenty of fun adventures you can have with your dog—hiking and riding the Jasper SkyTram are both great options—there's also various activities that Fido can't join. If you'd like to try the classic Jasper experience of rafting the Athabasca River, then you'll either have to arrange a dog-sitter (see below for more information onMy Jasper Nanny) or leave your furry friend with caretakers back home.
Here's some important things to know before heading to Jasper, so you can make the adventure as wonderful for your pooch as it is for you.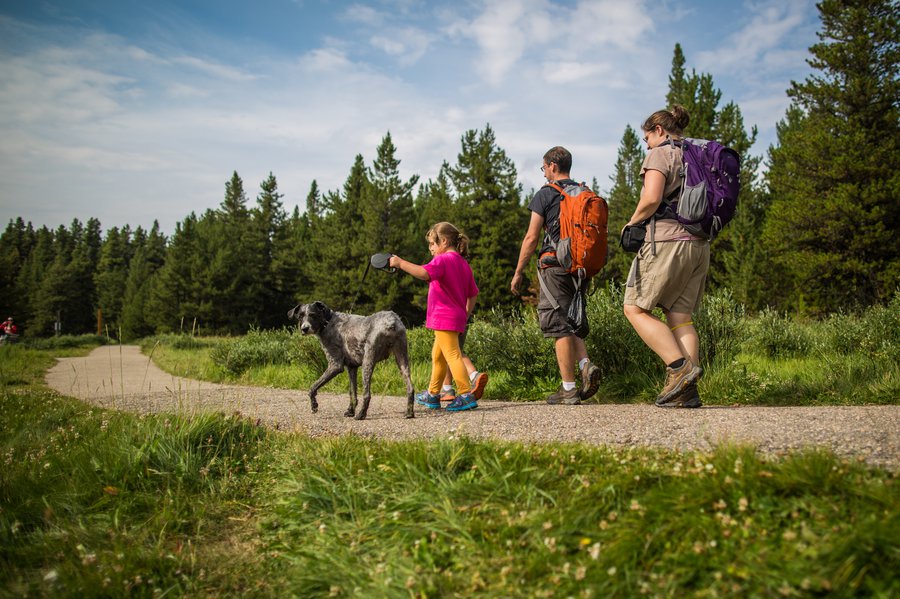 DOGS MUST BE ON A LEASH
Parks Canada regulations state that all domestic animals must be kept on a leash or in suitable confinement at all times. Pets are not to be left unattended on campsites or in vehicles. Allowing your pet to chase any wild animal in the Park is an offence. Also, remember that being a responsible pet parent includes cleaning up after your pet.
OFF-LEASH DOG PARK
The only place that your dog may be off-leash (though s/he must still be supervised and well-behaved) is in Jasper's fully fenced off-leash dog park. It is located on the other side of the train tracks from downtown Jasper, at the intersection of Sleepy Hollow Rd. and Hazel Ave.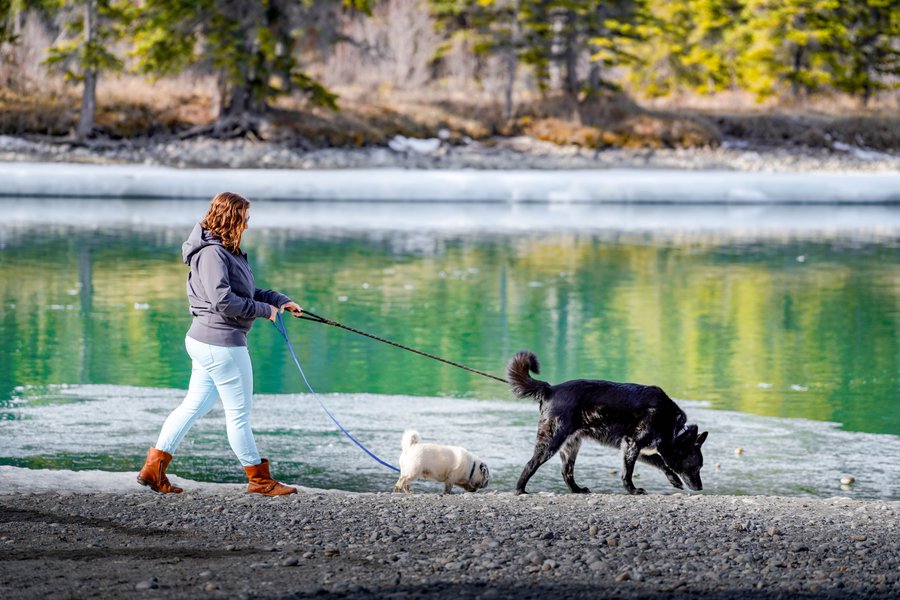 SOME TRAILS DON'T ALLOW DOGS
There are some trails in Jasper where dogs are not allowed (even on a leash) because the area encroaches on endangered caribou territory. No-dogs-allowed trails include: Leach Lake cross-country ski trail, Skyline Trail, Tonquin Valley, Cavell Meadows Trail, Bald Hills, and Opal Hills.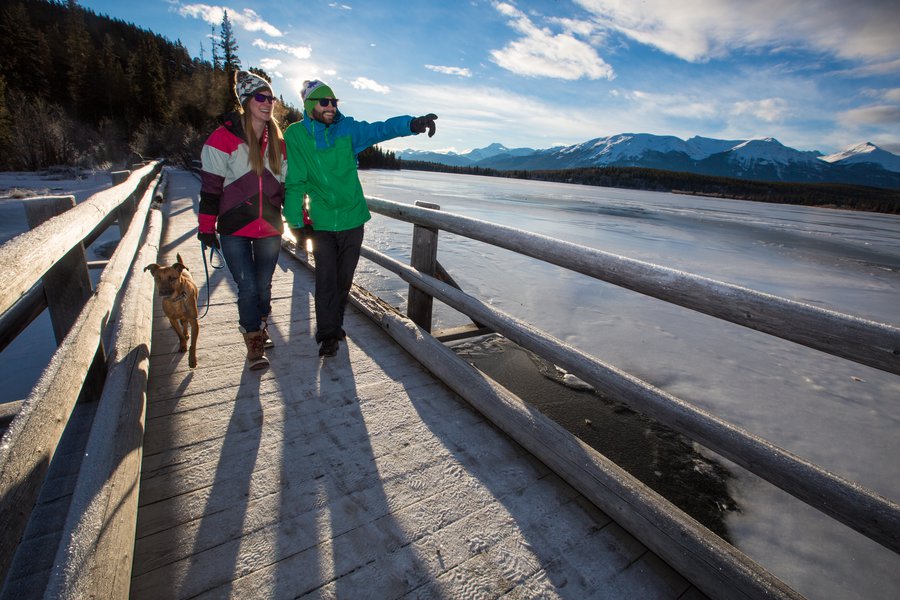 ARRANGE CARE FOR YOUR DOG
Need to find a dog-sitter while you're off rafting, skiing, horseback riding or eating at a restaurant? Pending sitter availability, My Jasper Nanny will come to your hotel or resort to make sure your pets get the exercise they need while you are out exploring Jasper. This service is available anytime, during the day or evening. Dogs will stay on leash at all times and dog walkers will carry bags to pick up after the dogs.