GET TO JASPER BY BUS
If you'd rather let someone else do the driving, try a bus service!
Sundog Tours can pick you up at the Calgary airport and bring you to Jasper via Banff and the spectacular Icefields Parkway. Here are Sundog Tours schedules and reservations.
GET TO JASPER BY CAR
The Icefields Parkway, widely considered one of the most scenic stretches of highway in the world, runs north-south, connecting Jasper with Trans-Canada Highway 1 near Lake Louise and Banff.
Car Rental
If you don't have your own car to drive to Jasper, try these car rental agencies. They have offices both in Jasper and throughout Canada and the U.S.
Avis
Budget
Hertz Car Rental
National Car Rental
Road Conditions
All major roads in Jasper are paved, and all major highways have shoulders. The maximum speed limit inside Jasper National Park is 90km/hour, with several areas having slower limits for wildlife safety. Make sure to factor in plenty of time for breaks, slow traffic and inclement weather conditions. Here's where you can see current road conditions: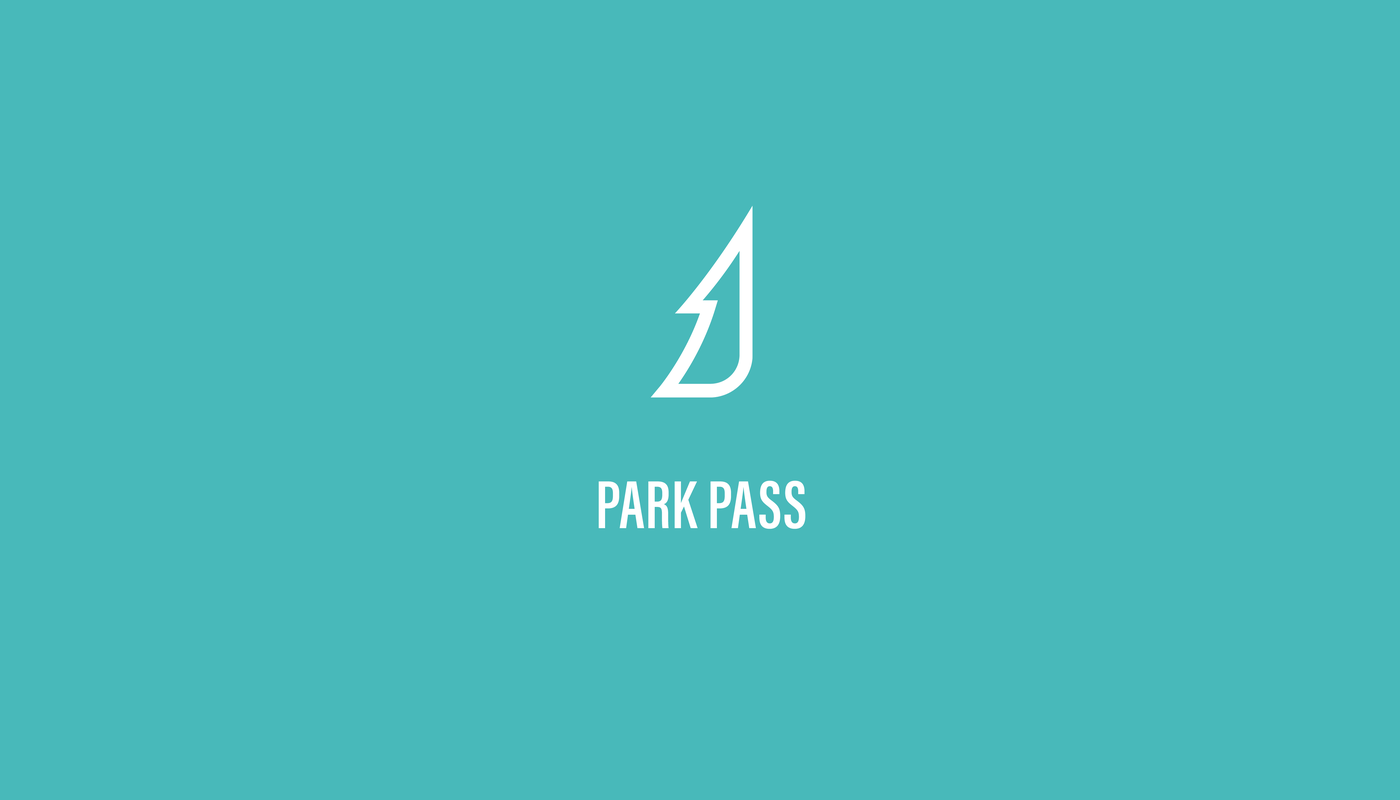 Park pass
Get your ticket to adventure. The largest national park in the Canadian Rockies is waiting.
---
Journey to Jasper
Experience one of the world's most spectacular road trips along the Icefields Parkway
---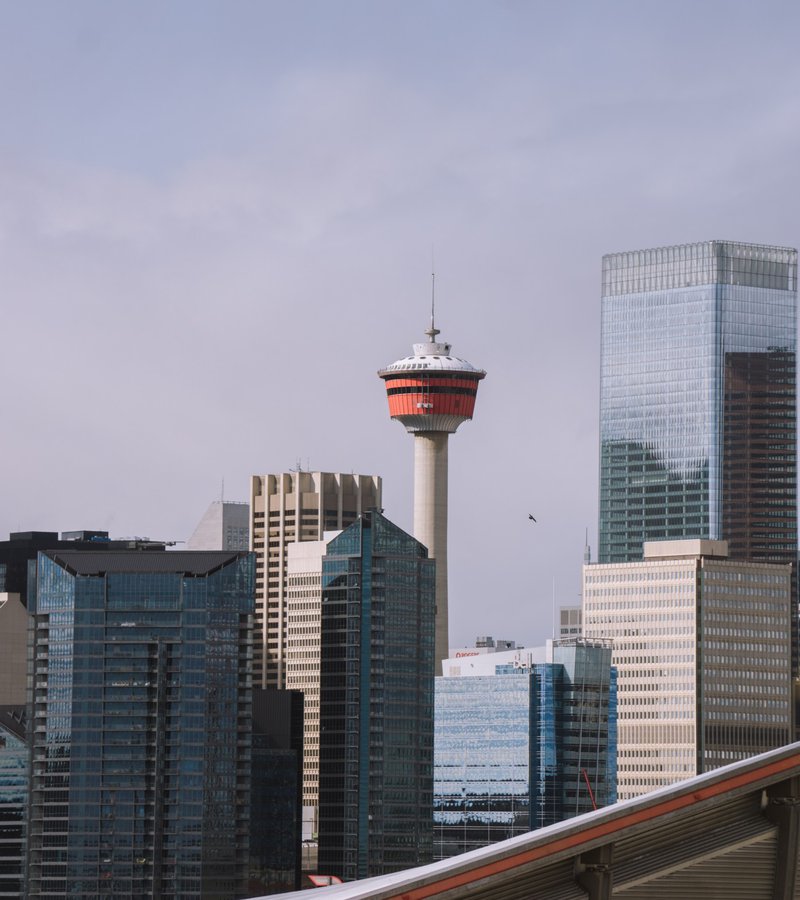 Calgary
With it's massively famous (and famously massive) annual Calgary Stampede rodeo, Calgary serves up western culture with fresh urban vibrancy.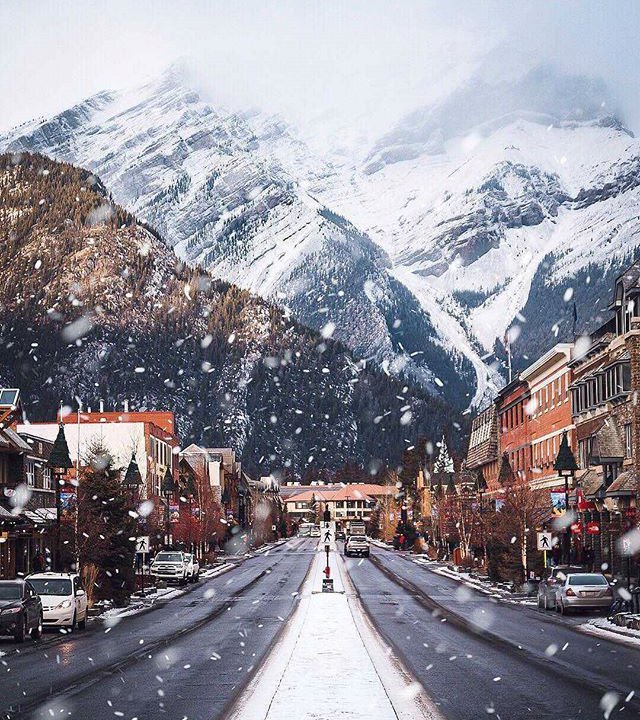 Banff
This lovely town has many places to stop and rest. Food and entertainment are always available, making this a welcome pit-stop on your way to Jasper!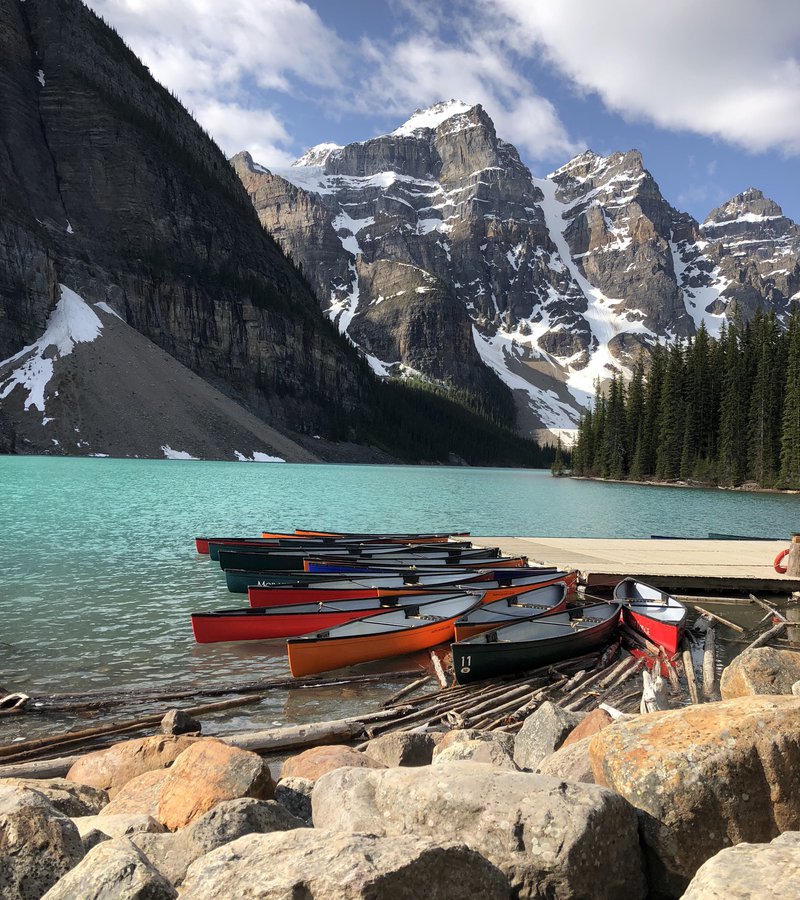 Lake Louise
Check your fuel! This is your last chance to fill up until Jasper (other than one gas station in Saskatchewan Crossing where prices can be high due to its isolated location). Lake Louise boasts one of the photographed spots in the Canadian Rockies.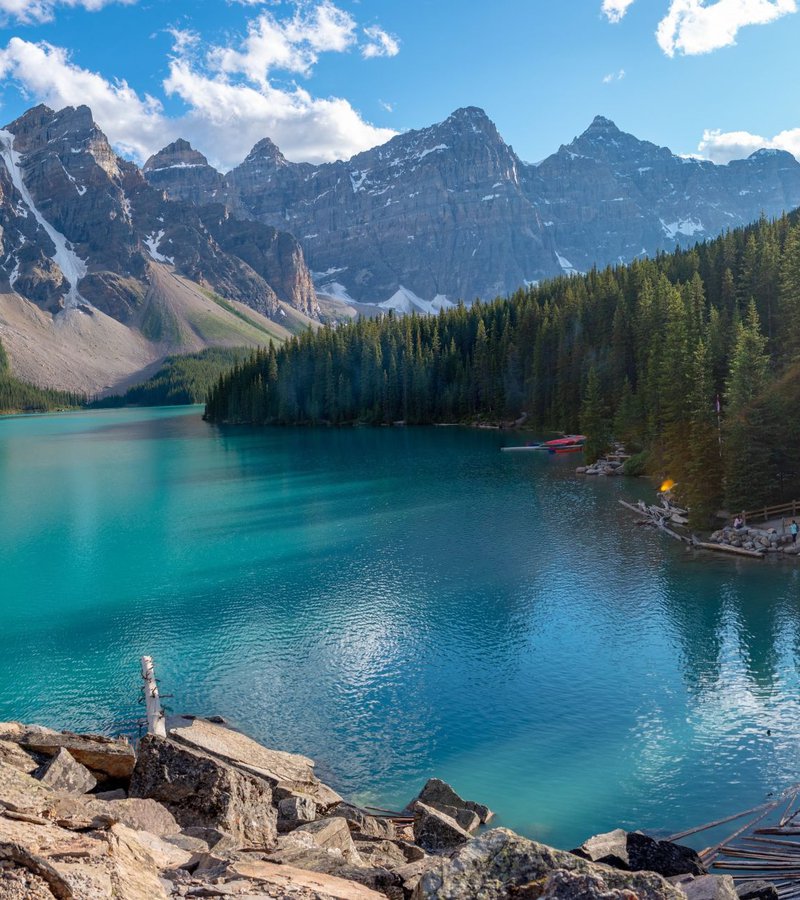 Moraine Lake
Set in the Valley of the Ten Peaks, this glacier-fed lake is surrounded by mountains and waterfalls. Stop for a hike, canoe ride or picnic. Fun fact: this scenic view was used on the back of the Canadian $20 bill from 1969-1979!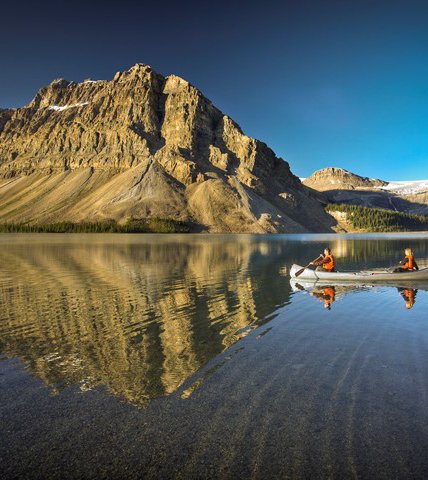 Bow Lake
Just 30 minutes north of Lake Louise, off the Icefields parkway (Highway 93), is one of Banff National Park's largest lakes. Get your camera ready!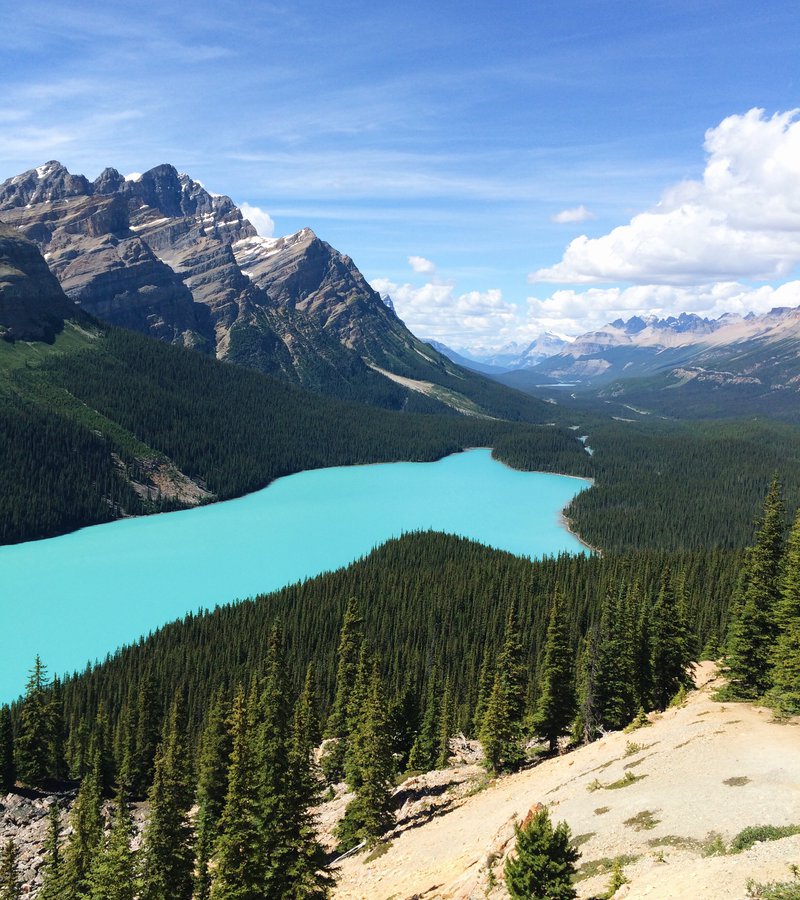 Peyto Lake
A popular stop for visitors, this glacier-fed lake marks the start of a fantastic hike up to Bow Summit, the highest point in the drive from Banff to Jasper.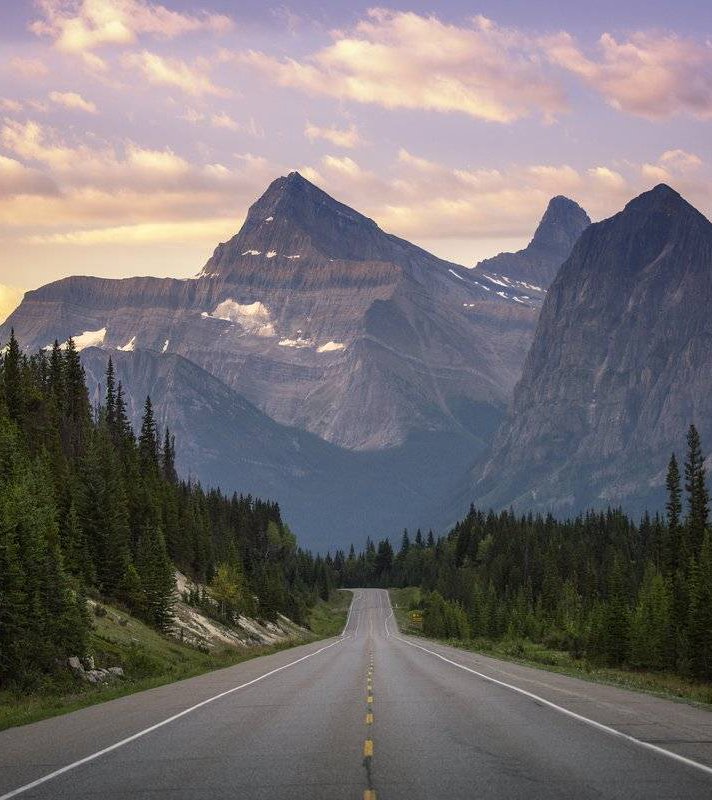 Saskatchewan River Crossing
At the junction of Highway 93 and Highway 11 sits the starting point for Columbia Icefield Tours and other hiking trails. Nicknamed 'The Crossing', as fur traders used it to cross the North Saskatchewan River on the way to British Columbia.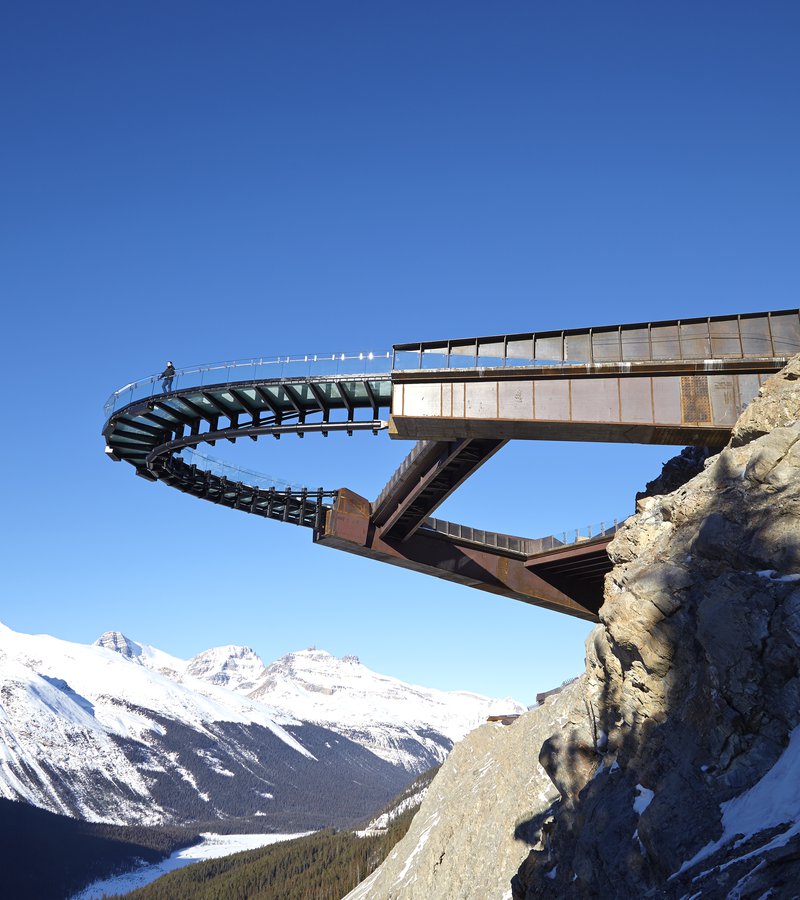 Icefield Center & Skywalk
A 1-kilometre glass-floored cliff edge walkway perched 280 metres above the ground and overlooking glaciers and the Sunwapta valley. Be sure to book in advance !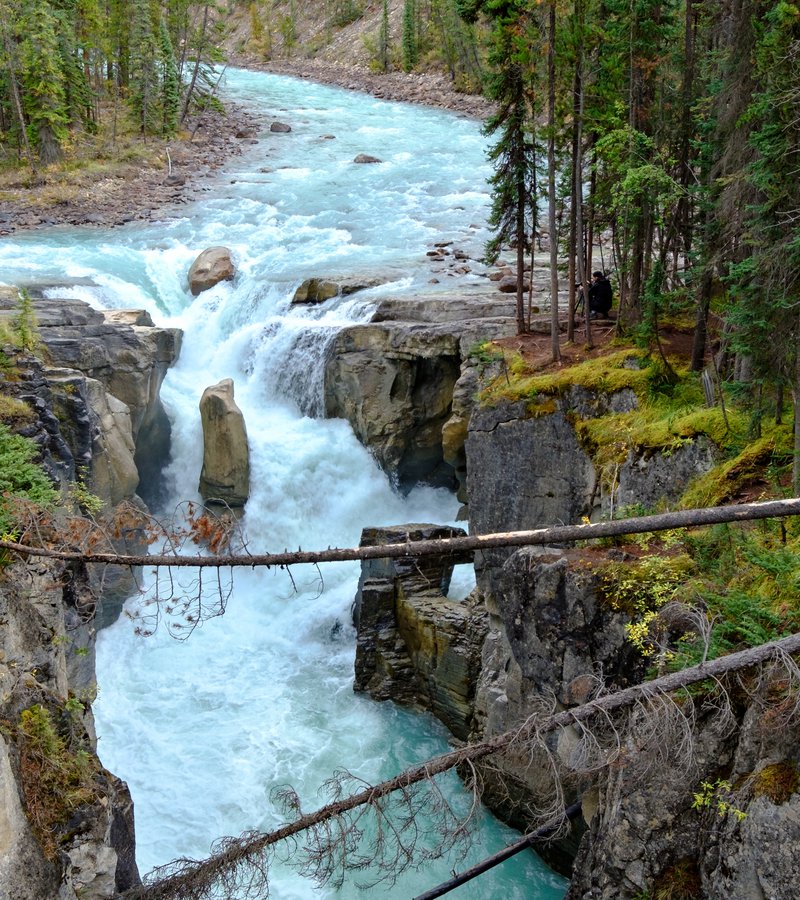 Sunwapta Falls
Located on the Icefields Parkway and fed by the Athabasca Glacier, Sunwapta Falls showcases a 18m drop from the upper falls and a 1.3 kilometre hike down to the lower falls.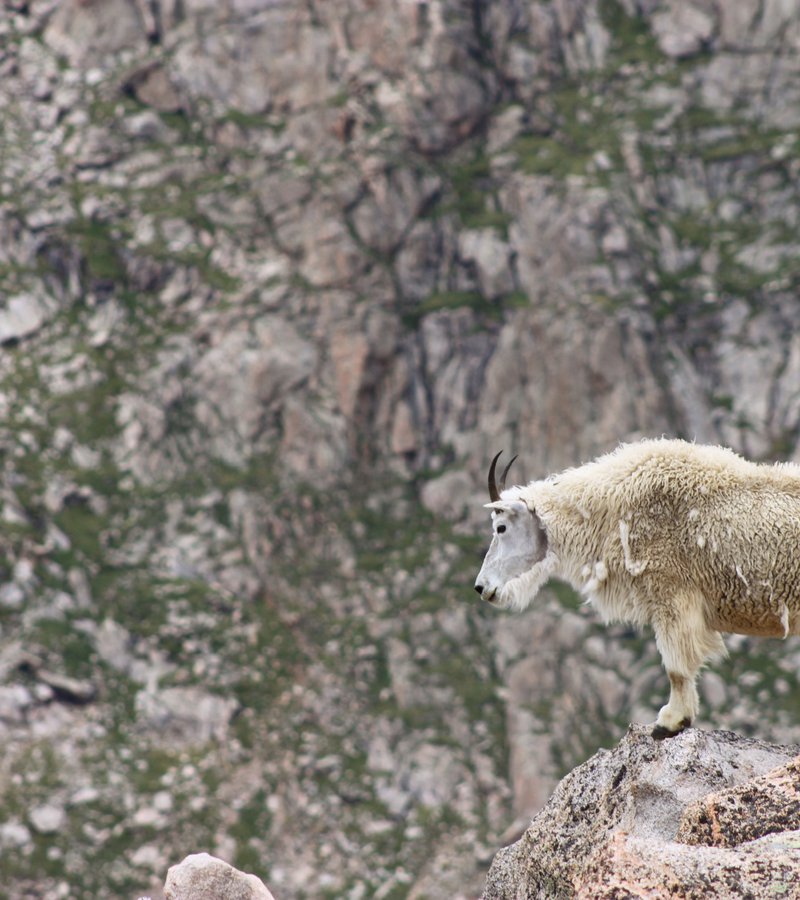 Goats and Glaciers
Also known as the 'Mineral Lick', this lookout is a great place to spot mountain goats along the mineral deposits by Mount Kerkeslin. Located 192 kilometres from the Trans Canada Junction.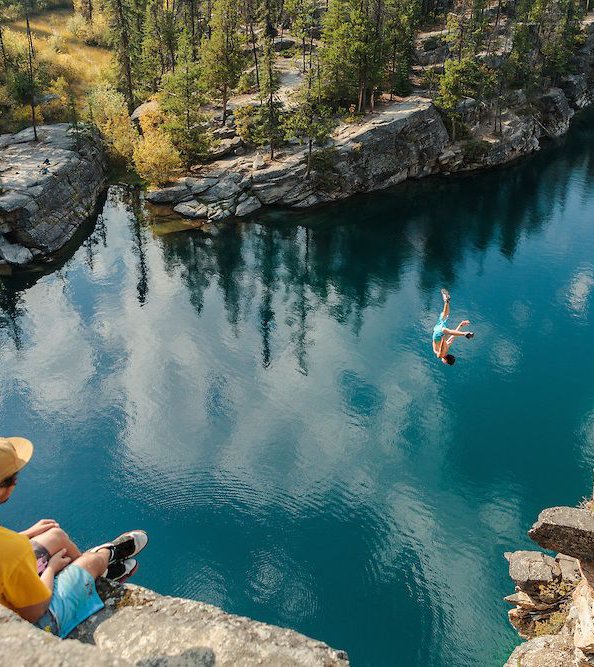 Horseshoe Lake
Located around 25 kilometers south of Jasper on Highway 93, this uniquely-shaped swimming spot (no lifeguard, swim at own risk) offers wonderful views, high cliffs and clear waters.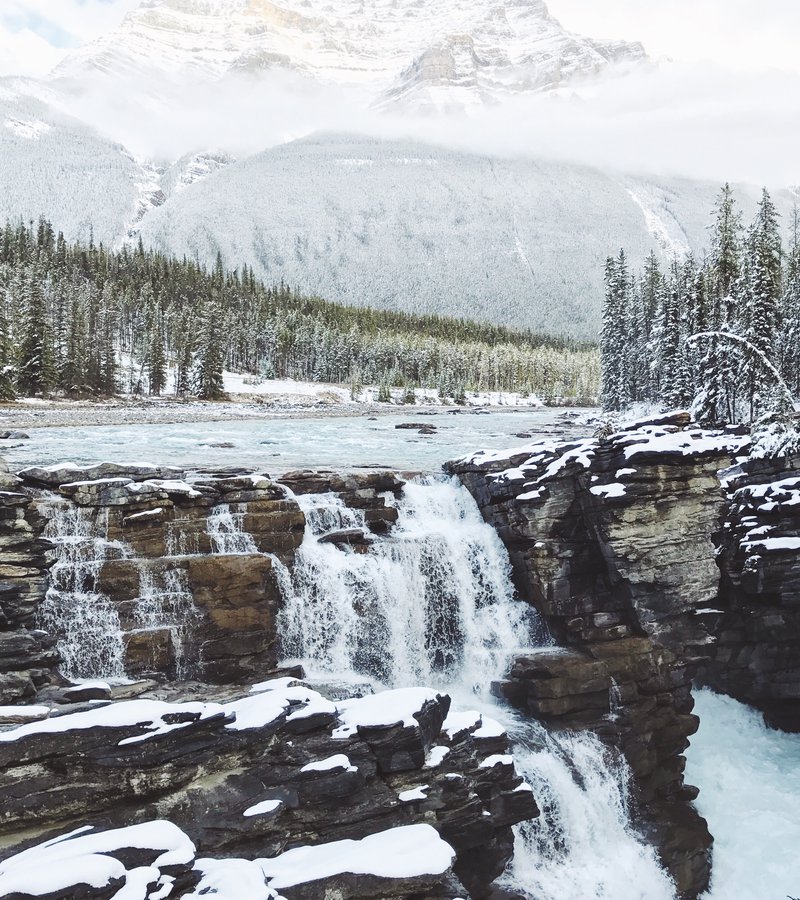 Athabasca Falls
Just 33 kilometres from Jasper on Highway 93A, these famous and powerful waterfalls are class 5, with a 24 metre drop. Walk the trails that link viewpoints and a canyon. In winter enjoy the ice formations and hike/snowshoe/cross country ski the trails.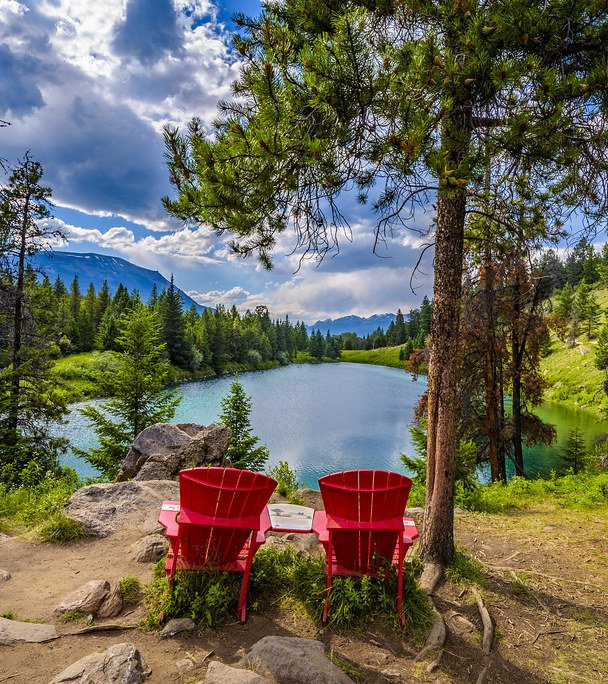 Valley of the Five Lakes
Just 9 kilometres south on Highway 93, this trail is a popular family hike that passes five small lakes vary in their depth and colour. After the first lake, turn left onto trail 9b, or keep going north onto Old Fort Point for an extra 10 kilometres.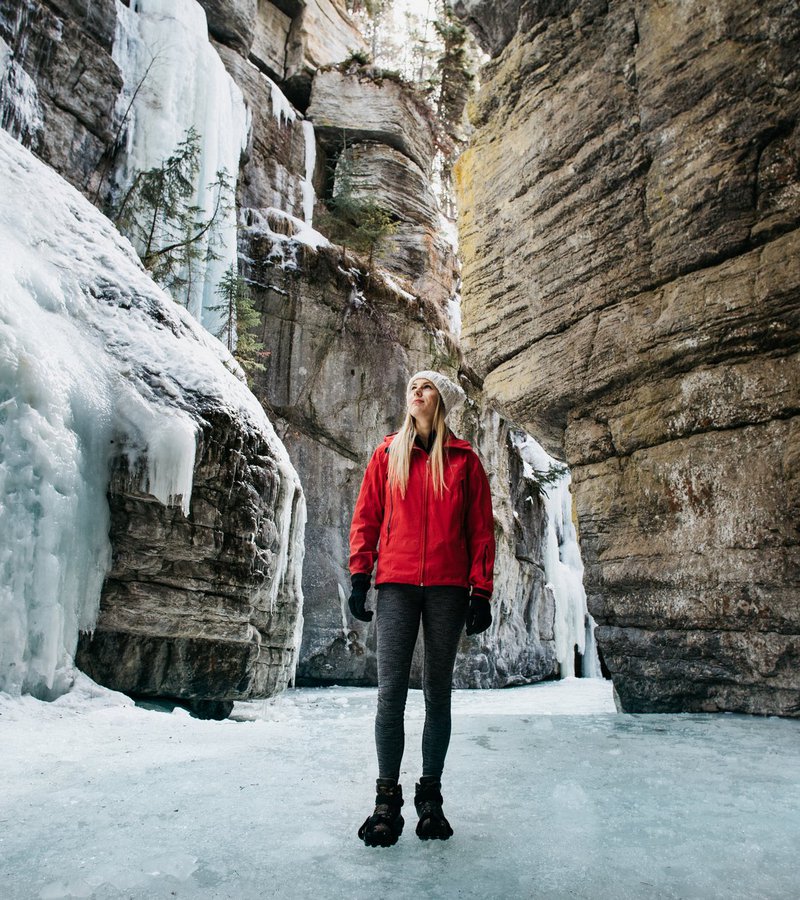 Jasper
Welcome! Get ready for a whole new set of adventures.