Evening Canoe Adventure on Pyramid Lake
The guided Pyramid Lake Canoe Adventure is an excellent way to start or finish your day in Jasper National Park. Wild Current specializes in small group, unique canoe adventures for couples, friends and families.
Our guests often tell us they are blown away by the numerous snowcapped peaks that surround them, and the chance to see wildlife that call the area home. We'll have an eye out for osprey, loons, muskrat and beaver. Fingers-crossed, we may even see moose, bear, elk, deer and wolves!
We love hearing that our clients enjoyed winding down lakeside and appreciate quality time with their travel mates. It's a way to get away from the crowds and enjoy Jasper on your own terms. We'll take good care of you: canoeing to shore for homemade treats, hot drinks and summer day swims or autumn campfires. We look forward to introducing you to Jasper up close and on the water.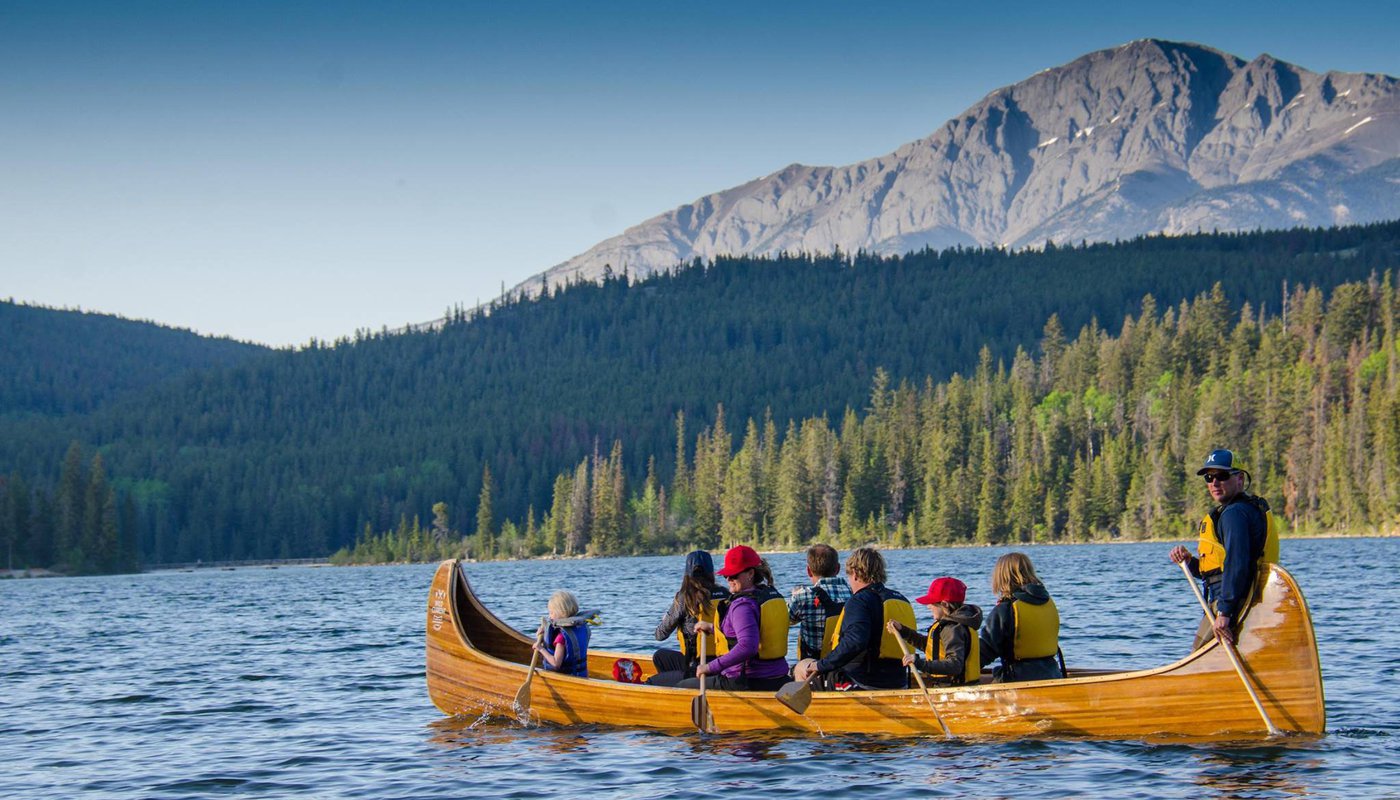 Questions?
Do you have 4 or more in a group? Are you looking for more information on our canoe experience? Send us an email, we are always willing to help!