Sleigh Rides on Pyramid Lake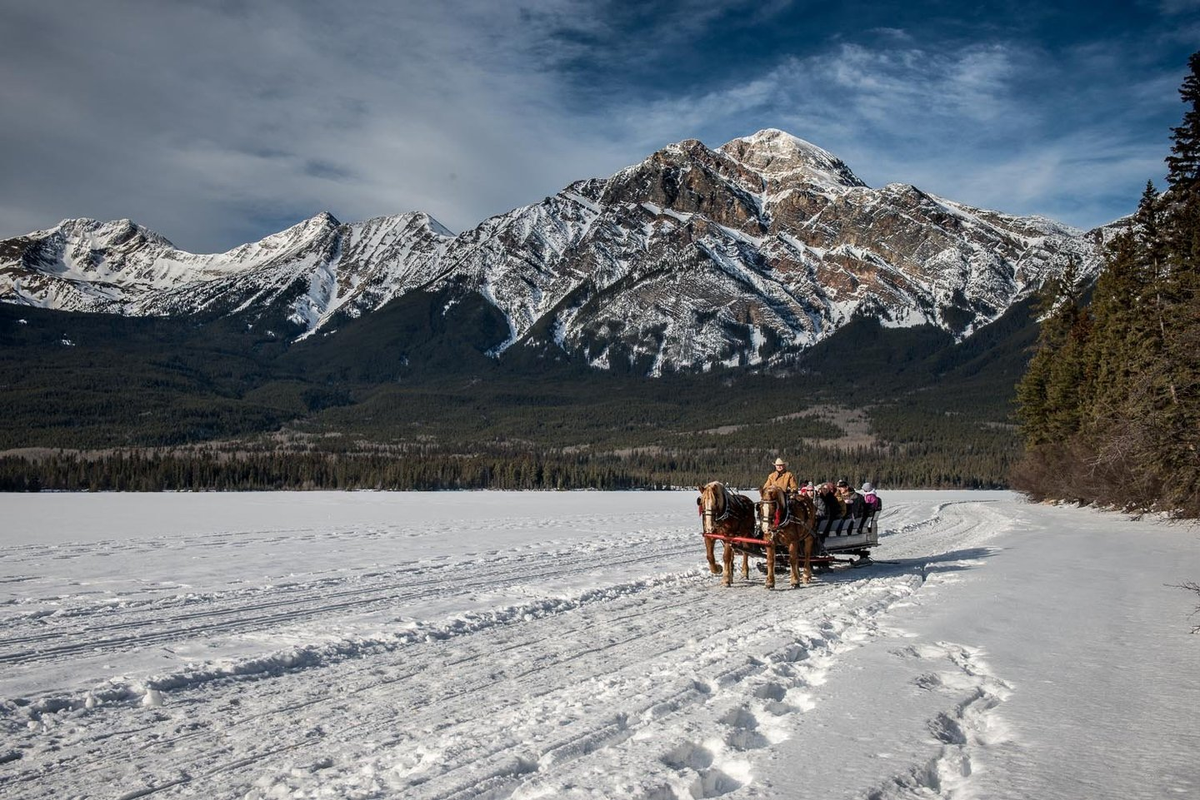 Due to unseasonal weather, sleigh rides have been cancelled for the 2020 season. We apologize for any inconvenience.
Matched teams of horses, tuned bells, sleighs with comfortable seats and warm throw blankets make for a classic winter experience. Join us for a 40 minute ride along the sunny shore of Pyramid Lake.