Jasper East Cabins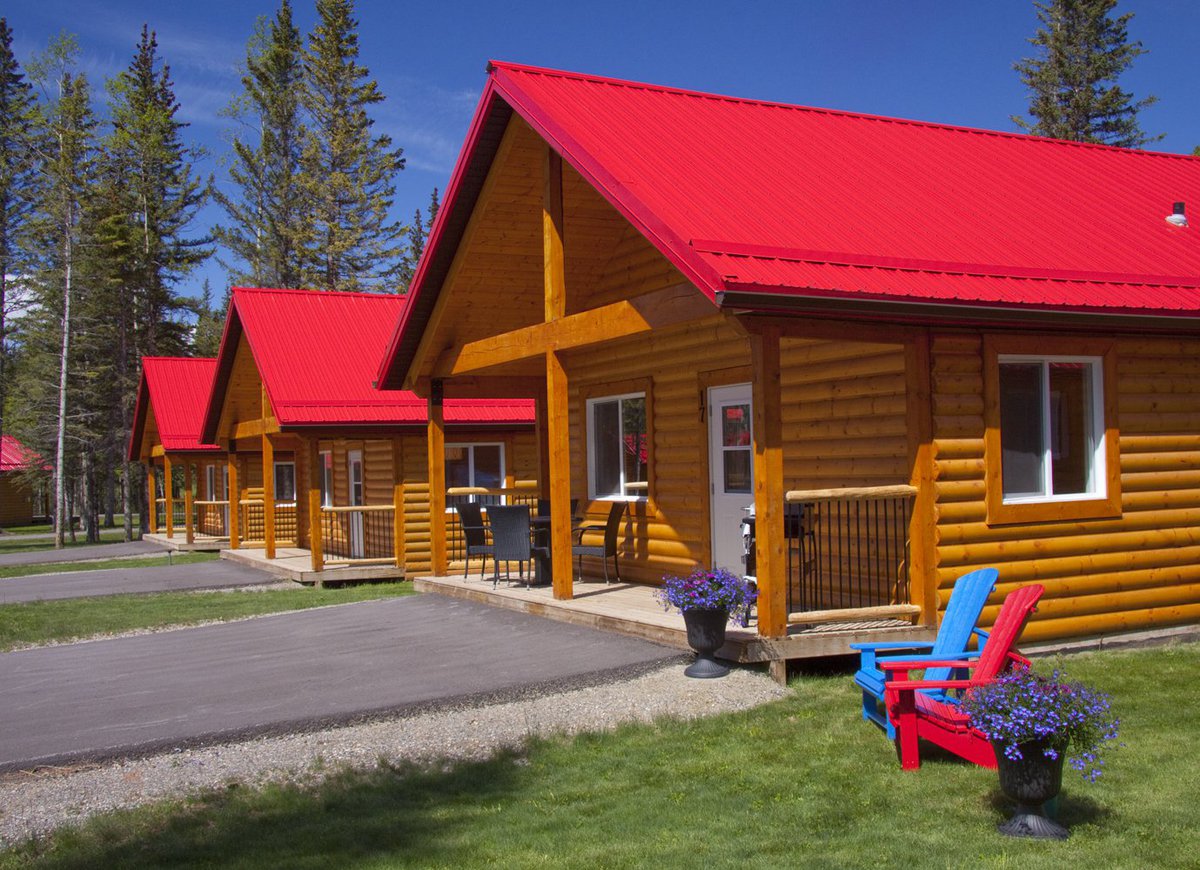 Nestled at the edge of Jasper National Park this property is tucked in the rolling hills and is trumped by the beautiful Roche à Perdrix Mountain to the West. Escape the crowds of Jasper town site and retreat to your own mountain cabin to relax and enjoy the true Rocky Mountain experience. Less than 5 minutes away from the Jasper National Park Gates, and an enjoyable and scenic 25 minute drive to the Miette Hot Springs where you are sure to relax and unwind in the warm water. Be sure to bring your camera to capture the wildlife and beautiful scenery.
From studio to three bedroom cabins, we have something available for every traveler's needs. All cabins come standard equipped with a river stone gas fireplace and are tastefully decorated with lots of wooden elements that merge the mountains and the wilderness inside the cabin. The Cabins are equipped with Queen-sized beds and luxurious duvets. Each cabin contains a kitchenette, made of dark espresso wood featuring a granite countertop, 2 burner stove, mini fridge and microwave.
The front desk and general store is located in the main building to help you with questions, concerns, or advise you on activities that you would like to book, or inquire about the area. They will also assist you with our onsite amenities such as volleyball, badminton or our bbq areas.
At the Jasper East Cabins Gallery our main objective is to support local Jasper artists as well as a few from the surrounding area. Our diverse collection of original watercolour, oil, and acrylic paintings are a joy to view in an already beautiful mountain setting. We also house a selection of prints, cards, handmade jewelry, wood carvings and interesting indigenous pieces. Please come by our gallery between May 15th and October 31st each year to experience the artisans of Jasper.