───────────────────────────────────────────────
There's so much to do in Jasper National Park—the largest national park in the Canadian Rockies. If you're not sure which experiences should make the cut when planning your visit, I suggest taking inspiration from my itinerary! You can copy it exactly, or just pick and choose the adventures that speak to you. I had an unforgettable time, but you really can't go wrong with whatever you decide. Enjoy!
Breakfast at Coco's Cafe
On our final day in Jasper, we grabbed breakfast from Coco's, a popular spot in town known for their artisan breads, breakfast items and drinks. It's common to grab a bagged lunch here for your day of adventure!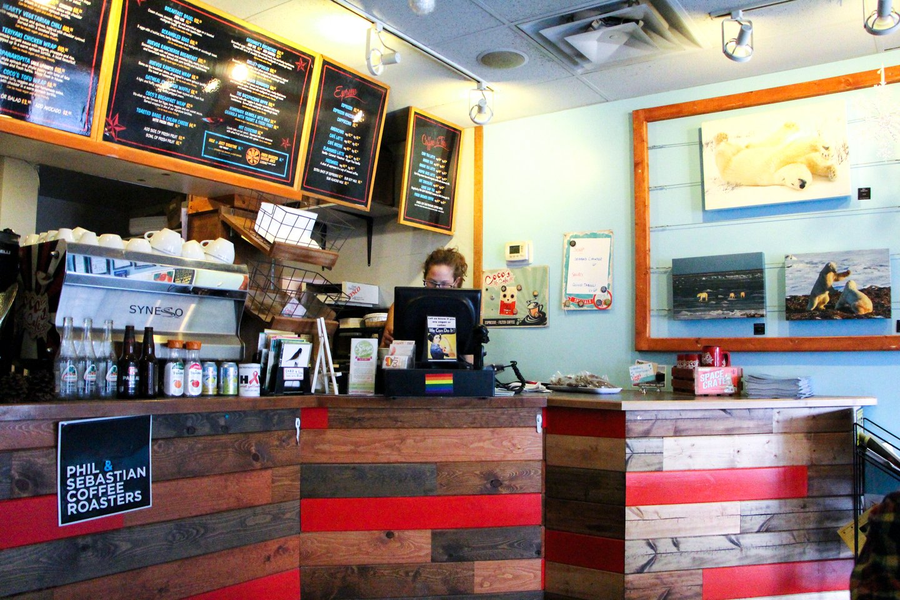 Hit the road with Jasper Motorcycle Tours
The last and most 'bucket list' experience we did on our visit to Jasper was a guided ride with Jasper Motorcycle Tours! This once-in-a-lifetime experience is so unique because it puts you on the back of a Harley Davidson motorcycle or in an attached sidecar. Your driver takes you to different scenic spots in Jasper National Park while sharing fun facts along the ride. Part of this super fun experience is getting dressed up in biker leathers! You'll definitely want to frame photos from this ride.