Jasper's rich history is filled with the adventures of indigenous tribes, fur trade explorers, early settlers, outfitter guides and railway pioneers who created a town amidst the grand Rockies.

In 1907, thirteen thousand square kilometers of land was set aside to establish Jasper National Park, and by 1911, a train station was built. The train station, which is also a heritage building, is where VIA rail now operates out of.
The town of Fitzhugh, named after the Grand Trunk Pacific Railway Vice President, was founded around the train station. It wasn't until 1913 that Jasper became the official name of the town to coincide with the name of the park.
Jasper was, and continues to be, a railway town. With so many trips being offered to Jasper, why not hop on a train and experience the journey yourself? Here's how: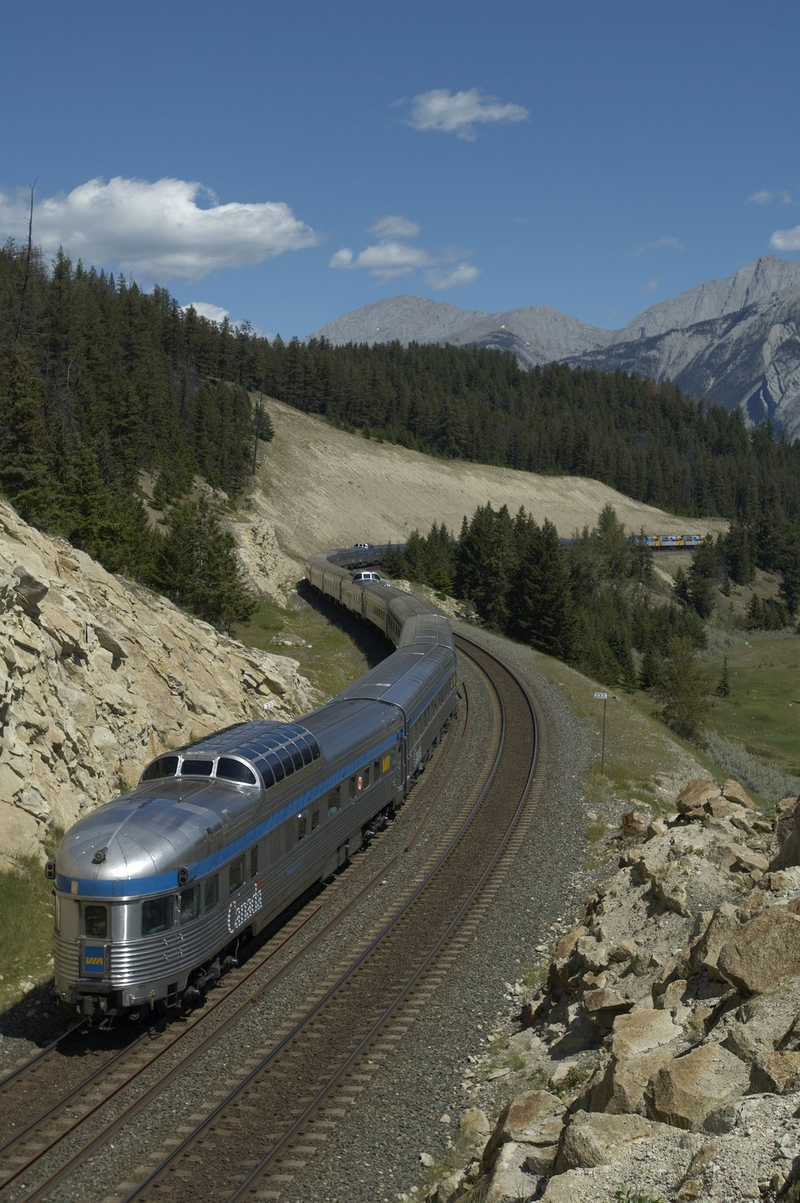 VIA Rail
Established by the Canadian government in 1977, VIA Rail Canada breathed new life into the country's railways by becoming its first national passenger rail company.
Now, VIA Rail offers trips to Jasper from numerous Canadian cities, including Edmonton, Vancouver, Toronto, Winnipeg, Saskatoon and Prince Rupert. For more information on routes, schedules and tickets, visit the VIA Rail website. If you're looking to experience the Rockies by train but already have transportation, try a train tour!

Rocky Mountaineer
If you're looking for another option, board the Rocky Mountaineer, a train that crosses Canada's mountain landscape in style. Whether you're a railway buff, a photographer or just someone who wants to sit back, relax and see the spectacular scenery change around every curve, this rail line is as an engineering marvel.

Roll over high bridges and past brilliant blue mountain lakes. Listen to the powerful rush of water falling from granite cliffs and through narrow canyons. Spy grizzlies foraging on open slopes or golden eagles catching the updrafts.
There's nothing quite like experiencing the Rocky Mountains by train.
All Aboard!