There's something incredibly satisfying about strapping giant spikes to your feet and walking up a wall of ice. Dare we say the experience is even empowering? At least that's how we — a small group of ice climbing newbies — felt after descending from a frozen waterfall just off the Icefields Parkway known as Tangle Creek Falls.



We like to imagine that Wolverine (yes, the X-Men character) would be proud of us. He too hails from Northern Alberta, and we can't help but feel that if Logan visited Jasper, ice climbing would be the first activity on his list. And there'd be no better outfitter to take him than Rockaboo Mountain Adventures.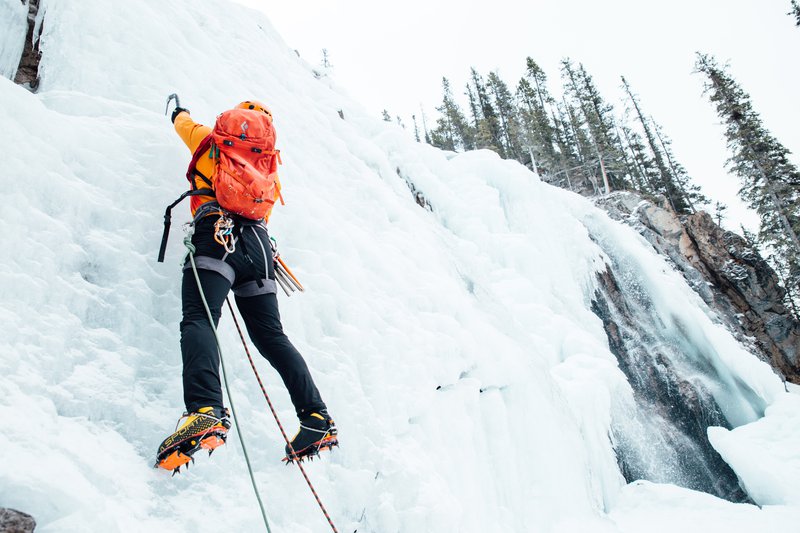 Rockaboo has three main spots they frequent for their six-hour Experience Ice Climbing Adventure. Maligne Canyon is their go-to area; it's fun, safe, thrilling and allows guests to explore hidden corners of the famous canyon that are inaccessible to most park visitors. The Edge of the World area is a local gem minutes from town, and affords great views of the valley. Tangle Falls - known affectionately as Tangle Beach by local climbers, since its wind-guarded walls make the nook a bit warmer than the surrounding flats - is our destination for the day. It takes visitors into the heart of the Columbia Icefield region and has a very short approach, meaning you can run back to the car if you forget your second crampon. A note: to ensure an amazing climbing experience, guides choose the best place for the day according to current ice conditions, and are unable to guarantee tours will visit one spot over another.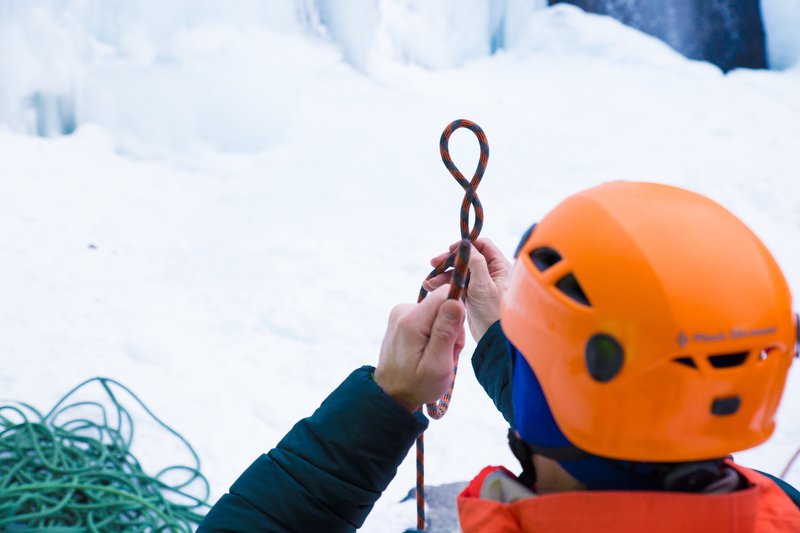 Ice climbing is highly customizable to various comfort levels, but it still might not be everyone's cup of tea (maybe a day at one of Jasper's relaxing spas is more your brand of exploration, in which case let's chat over here). But whether or not you're destined to chase frozen waterfalls, most people can agree that it is a fairly new sport. Although its roots lay in the European mountaineering of the 1800's, modern ice climbing didn't really get going until the equipment and technology had evolved to become safer while scaling vertical slopes of ice. The International Climbing and Mountaineering Federation has witnessed an explosion of growth in the dynamic winter sport over the past 15 years, and is even gunning for ice climbing to be included as an official sport in the 2022 Olympics.
We may not have been Olympians, but as we headed back to the car we agreed that the fatigue in our muscles was an excellent feeling, and as far as we were concerned we'd all won gold medals.
After a long day of scaling ice walls it was time for a brewski at one of Jasper's local watering holes. We earned it.
Experience Ice Climbing with Rockaboo Mountain Adventures
All technical equipment included (boots, crampons, harnesses, axes, helmet)
Wear winter clothing and lots of layers (what you would wear to the ski hill)
Transportation is provided from town to the climbing site and back

*Reasonable fitness is defined as the ability to climb a ladder, go for a short run or hike, and/or play a game of soccer