Get the perfect memento of your trip at Mountain Galleries


It can be hard to capture a place as beautiful as Jasper National Park with a simple photograph. How can you replicate the overwhelming awe and sublime wonder this place inspires with a novelty t-shirt? Enter: art.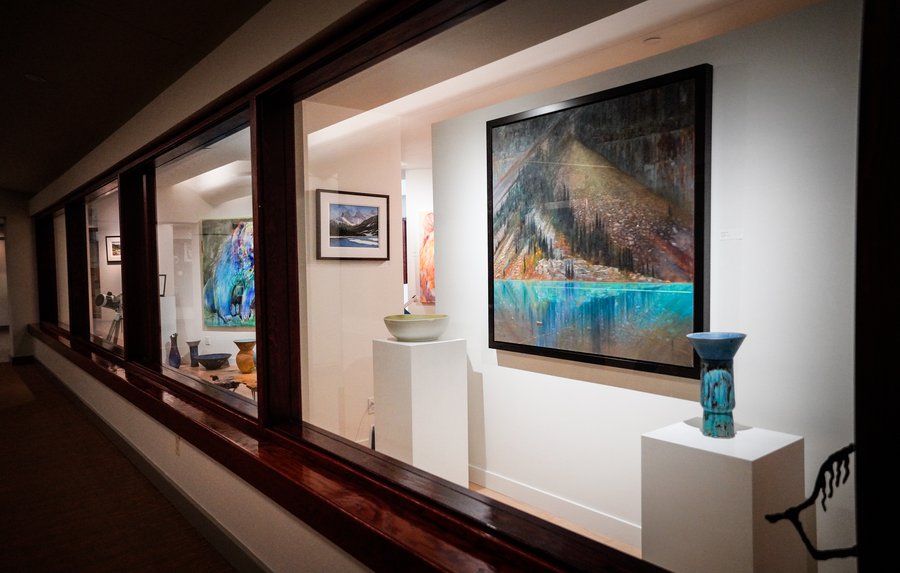 At Mountain Galleries, extraordinary, one-of-a-kind paintings and sculptures help give shape to feelings that can arise during a once-in-a-lifetime vacation to the Canadian Rockies. Art is a visual and cultural reflection of a place, but the pieces available for purchase here don't simply duplicate Jasper's landscapes, waterfall for waterfall or peak for peak. Created by top Canadian artists (including some locals) who have explored and been influenced by the region, the artworks get into the soul of Jasper, and are the ultimate souvenir.
"the artworks get into the soul of Jasper, and are the ultimate souvenir."
Since opening its doors in 1992, Mountain Galleries has expanded to locations in Banff, Whistler and Stratford, Ont. The flagship Jasper gallery boasts a 5-star rating on TripAdvisor and is located on the first floor of the Fairmont Jasper Park Lodge, has long hours and is a great place to wander through if only to behold the pieces on display.
But this commercial fine art gallery (one of the largest in Western Canada) doesn't just offer up museum quality art and world-class service to a global clientele — it plays an important mentorship role within the Canadian art community.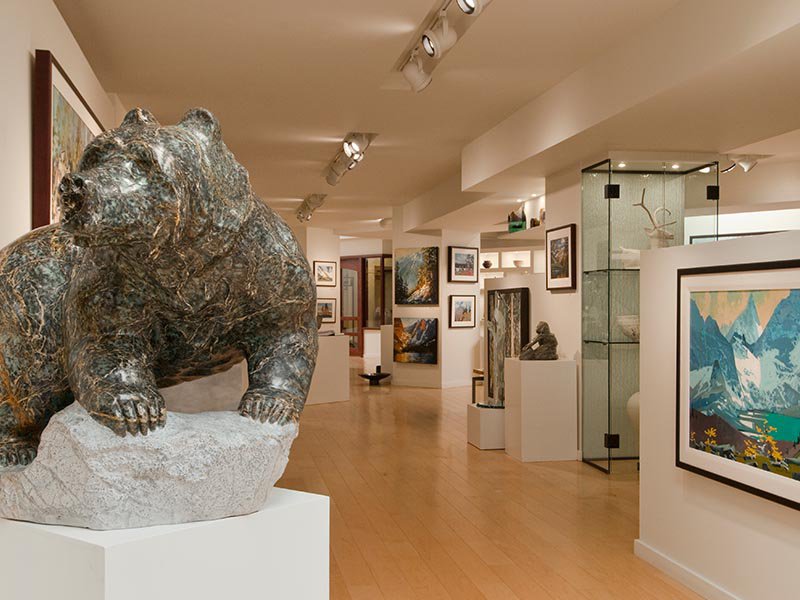 Through its Artist-in-Residence program, professional artists can take advantage of the gallery's 2,500 square feet of studio space, engage with the public, and work on developing their unique craft in a supportive environment. Artists are treated like valued partners. The gallery also provides scholarships, sponsors a number of charitable organizations and community initiatives, and runs a summer program that includes weekly open studio workshops.
Mountain Galleries works hard to foster Canadian art so that you can not only experience Jasper, but make it a part of your home.