This classic Canadian adventure reopened March 26, 2021!
At an elevation of 2,263 meters, the upper station of the Jasper Skytram is the perfect place to start your snowshoeing adventure. Since 1964, the Jasper SkyTram has provided visitors with an accessible way to explore the high alpine. With the recent addition of snowshoeing in the spring, visitors can experience Whistler's Mountain in a whole new way.



It's not just snowshoeing – it's alpine snowshoeing. You get to take in the view and really see Jasper from a unique snowy perspective.
Erin Reade, Sales & Marketing Executive at the Jasper Skytram
Though temperatures will soon start getting warmer in the Jasper townsite, Whistler's mountain will remain blanketed in deep snow into the late spring.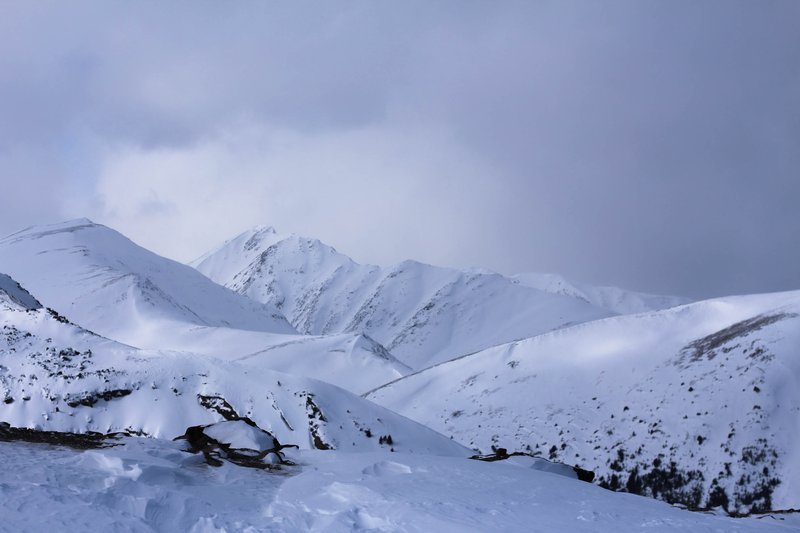 "We're encouraging people to venture beyond" says Todd Noble, "It is a very new, unique and exciting opportunity to explore the mountain. Once we hit May, people in the valley bottom will be in t-shirts— but it's still a wintery experience up here."
For those who aren't ready to say goodbye to winter, this unique seasonal experience will be the ideal way to continue your snow-filled adventures.
Offering modern, lightweight snowshoe rentals at the upper terminal, the Skytram staff encourages visitors to take their time exploring the higher reaches of the mountain. Once your snowshoe expedition is complete, refresh your senses with some takeaway lunch (or a Starbucks coffee!) at the Summit Restaurant.
The SkyTram ensures that visitors of all abilities can conveniently access the spectacular scenery of the real Rockies. With so many new and returning explorers anticipated to be making their way to Jasper this year, the Skytram now offers an online reservation system for those who want to book in advance and avoid the queues.
For more information on the Jasper Skytram, please visit: www.jasperskytram.com