Renowned for their physical beauty and meaningful heritage, these seven spots are truly wonders of the Rockies. While many of them are stunning at any time of year, winter is when a few of them really shine. If you've been crafting a list of winter must-do's, these spots (as well as the unique ways to explore them) are guaranteed to give some sparkle to your seasonal memories.
1

Maligne Canyon

For otherworldly beauty and geological magnificence, few places can rival Maligne Canyon in the winter. When the raging summer river drains and freezes, ice walk tours and ice climbers venture to the bottom of this 50-metre deep canyon (the deepest in the Rocky Mountains) to see surreal ice formations and scale frozen waterfalls.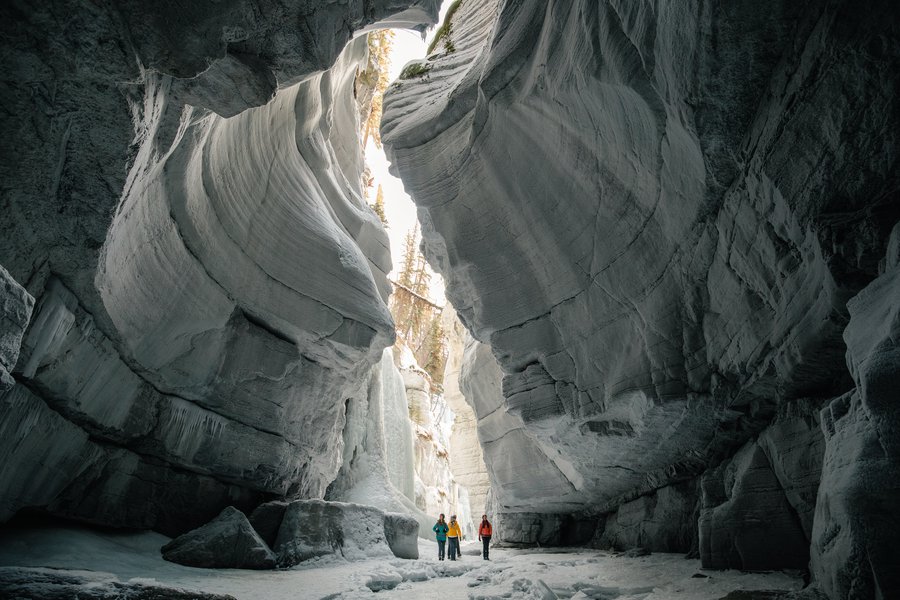 2

Pyramid Lake and Island

Pyramid Mountain looms large over the lake and island that share its name. Skaters, cross-country skiers and photography enthusiasts love this spot, where accessible adventure meets jaw-dropping backdrop.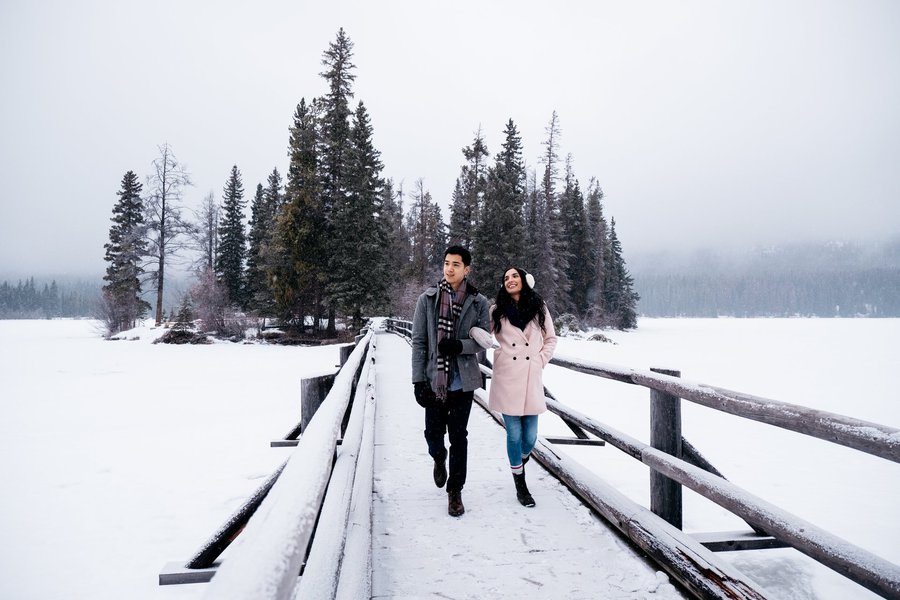 3

Icefields Parkway

Known as one of the most scenic drives in the world, the Icefields Parkway is a mountainous route that links Jasper National Park and Banff National Park. Keep your eyes peeled for the wildlife that are often spotted along (or sometimes on) this photogenic road.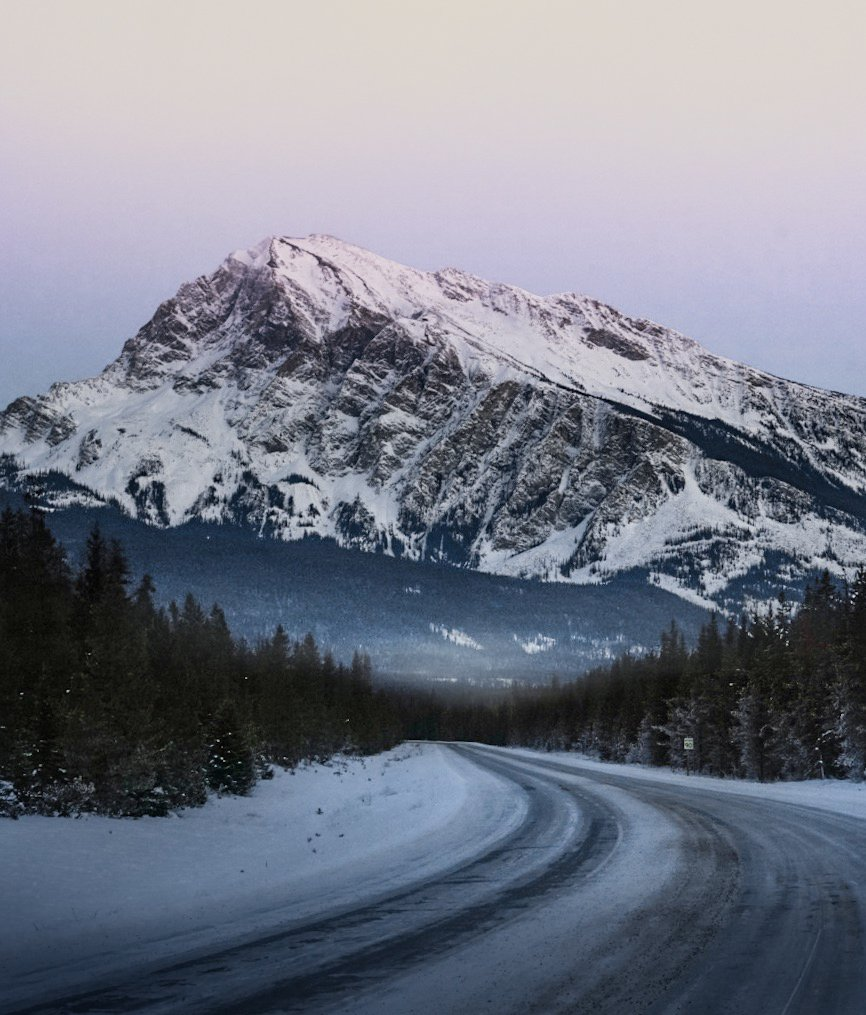 4

Marmot Basin

Getting high into the alpine for panoramic views is a little harder in the winter, which makes the ski resort in Jasper even more alluring. With the highest base elevation of any ski spot in Canada, skiers and snowboarders of all skill levels can easily look out on a snow-covered UNESCO World Heritage Site.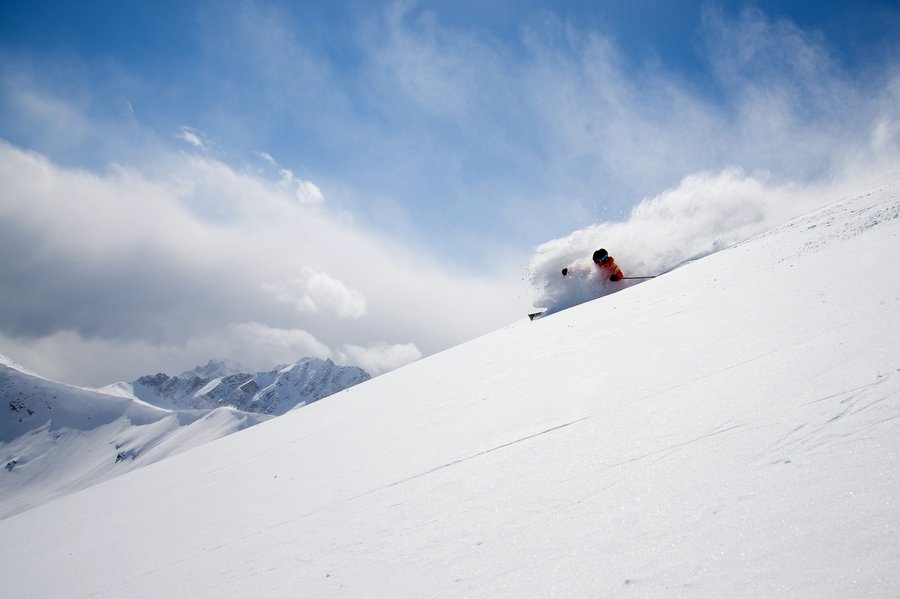 5

Athabasca Falls and Sunwapta Falls

Located 20 minutes apart along the Icefields Parkway, these two iconic waterfalls take on an eerily wondrous quality in the colder months. Compared to the loud rush of the summer, winter finds the waterfalls partly frozen and quieter, lending a serene awe to these year-round landmarks.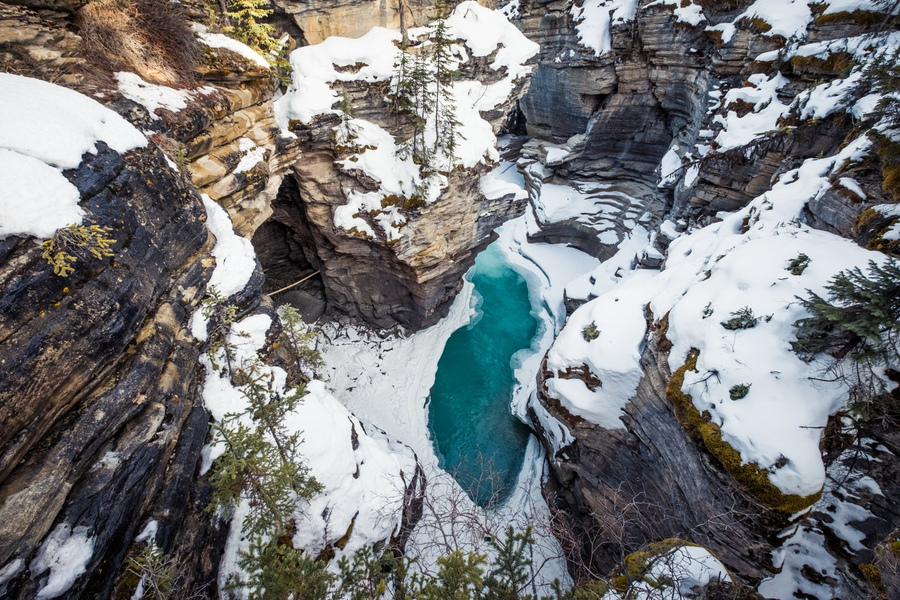 6

Maligne Lake

Home of the world-famous Spirit Island, this long narrow lake was heralded for its beauty in 1907 by early European explorer Mary Schäffer. Once the lake freezes, it becomes the perfect flat route for cross-country skiing or snowshoeing while being surrounded by mountains.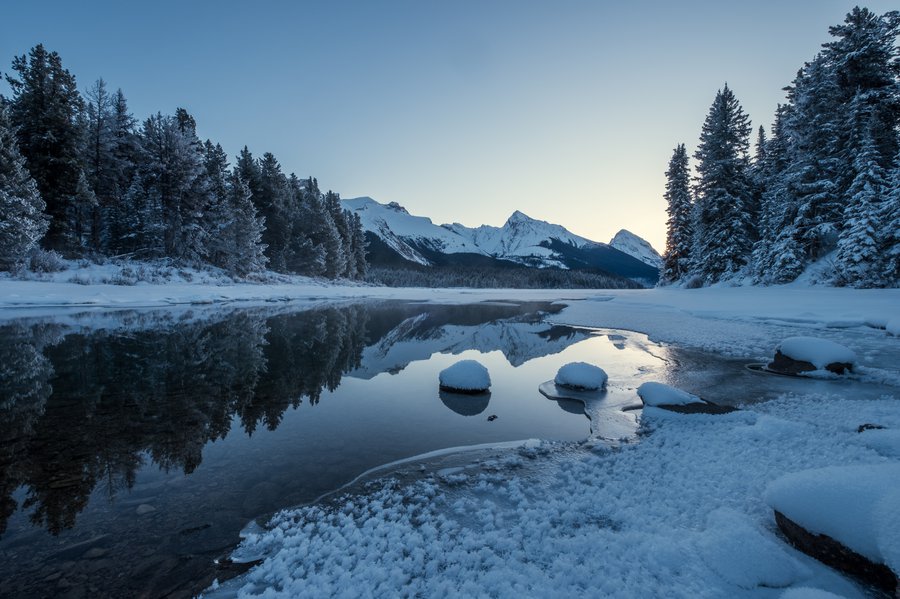 7

Dark Sky

Jasper National Park boasts the second largest dark sky preserve in the world, making nighttime itself a wonder. Watch for northern lights, identify constellations and see how starlight bounces of the snowy mountaintops. For a condensed and/or guided version of the experience, the Jasper Planetarium offers year-round shows and telescope tours.