Maybe it's the majestic, frosted peaks. Maybe it's the sparkling and world renowned dark sky preserve. Maybe it's the rustic secluded cabins with cozy fireplaces, perfect for snuggling up to your new husband or wife. Maybe it's all that and more which makes Jasper the perfect spot to plan a honeymoon. And with every imaginable mountain activity available across its 11,000 square kilometers of wilderness, Jasper is basically a romantic memory making machine.
Whether your style is to simply relax with your love in matching robes while sipping wine and gazing at a stunning vista (or each other's eyes), or you're a couple that prefers the heart-pounding thrill of a helicopter ride over the Rockies, there's a Jasper retreat that you and your beloved will never forget.
For a bit of inspiration, here are 8 things to do on your honeymoon in Jasper:
1

Helicopter Tour

Fly high above the largest national park in the Canadian Rockies and be rendered speechless by the glaciers, valleys and waterfalls below. Launch from Rockies Heli Canada's Icefields heliport at an elevation of 1400 m (4386 ft.) and feel your heart soar as you share these once-in-a-lifetime views with your once-in-a-lifetime love. Cue Aladdin's "I can show you the wooooorld".
2

Canoeing

Get seclusion, intimacy and fun when you put paddle to water on one of Jasper's turquoise glacial lakes. Canoes have a long history of being associated with courtship, which makes sense considering it's a vessel built for two. Glide peacefully with your boo in a rented canoe or tour and enjoy unimpeded mountain views.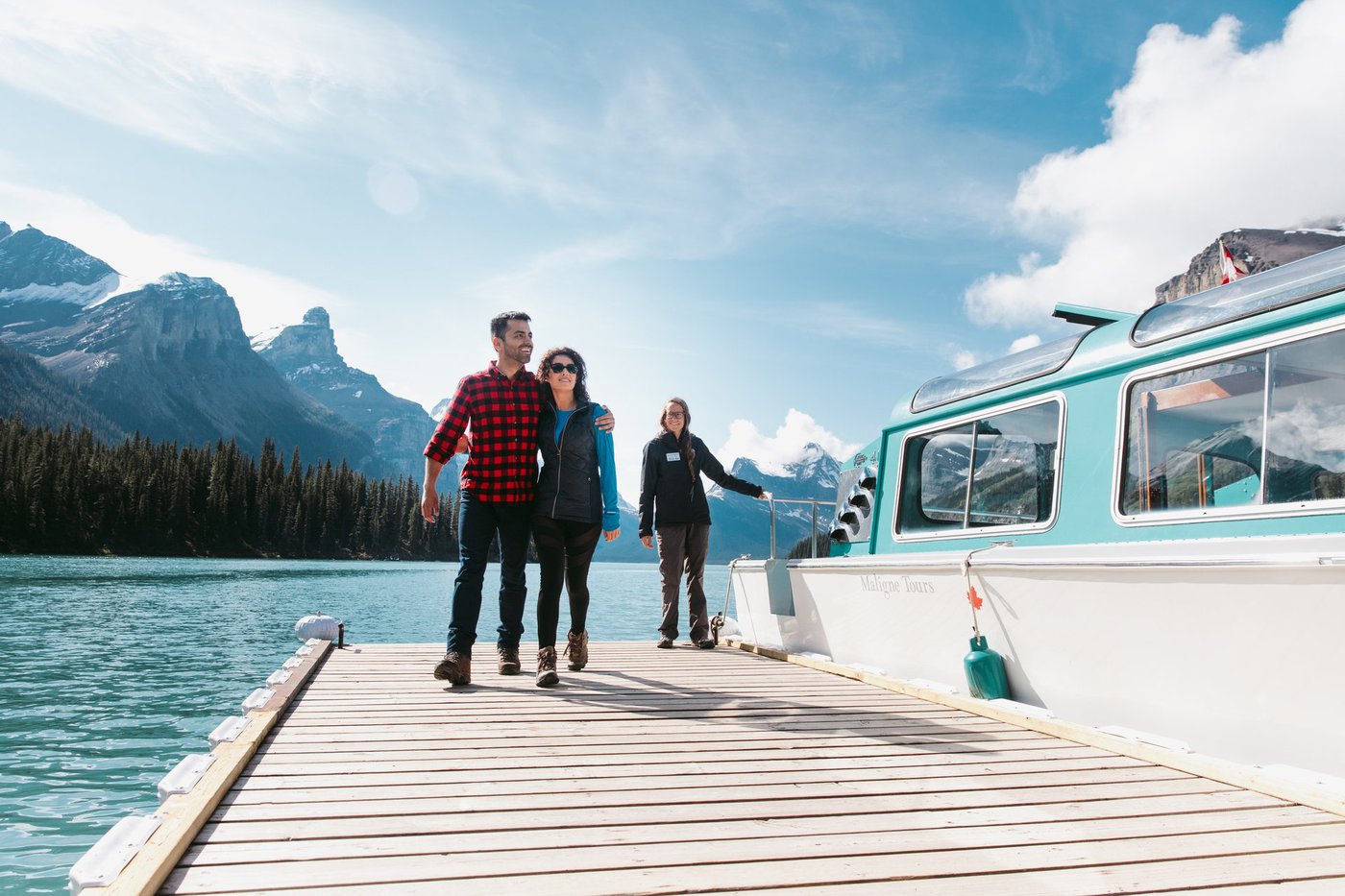 3

Spirit Island Boat Tour

Experience the interpretive tour of world-famous Spirit Island that 8 million Reader's Digest subscribers declared the "Best Boat Cruise in Canada." This spot has inspired photographers, filmmakers, and artists from around the world. Find out why, while also listening to vibrant stories from the onboard tour guide, including the history of the lake and its earliest explorers, along with the geology, glaciology, flora & fauna of the area.
4

Biking

With hundreds of kilometers of bike trails (for both mountain bike in summer and fat bike in winter) and plenty of highway shoulder for road riders, biking is a great time-flexible and healthy way to explore the wonders of Jasper National Park. Trails range from easy to difficult, and will help you work up an appetite for what comes next. Rent a bike.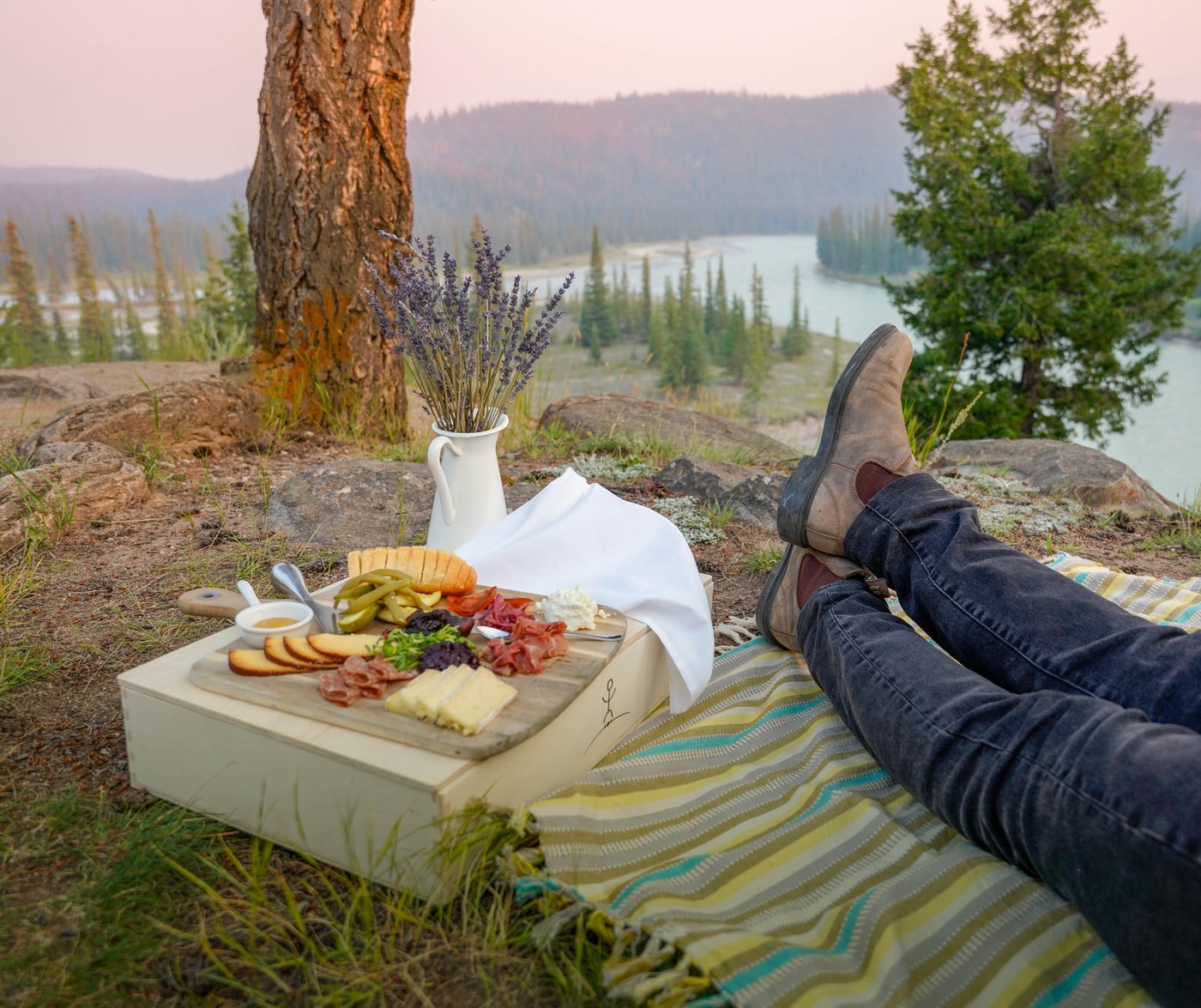 5

Dine

Savour this new stage in your relationship while savouring the robust Rocky Mountain cuisine at one of Jasper's great restaurants. From cute and casual patio brunch to comfortable elegance with exquisite game meats, there's so much to taste and enjoy in the Jasper food scene.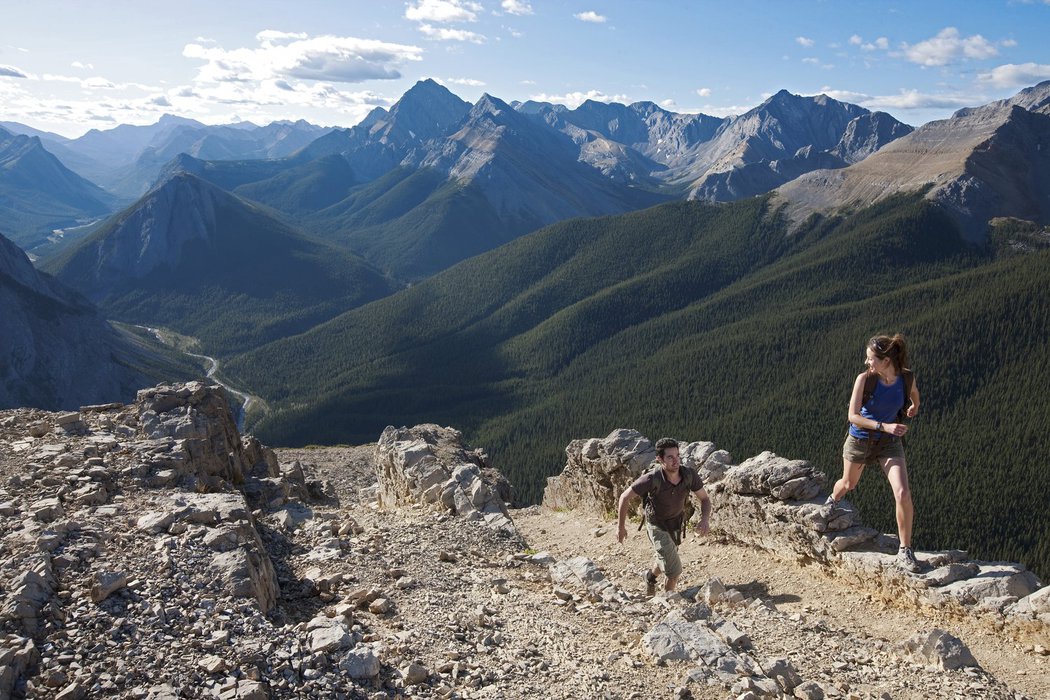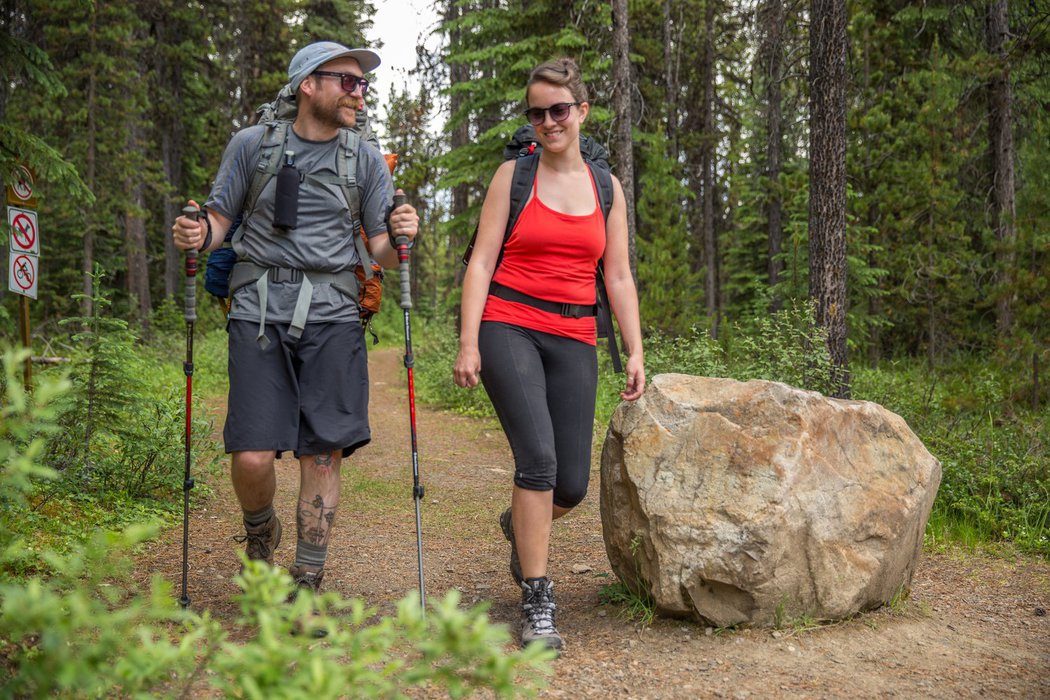 6

Hiking

One of the best features of Jasper National Park is its extensive trail network. Opt for a short stroll on the information-plaque laden Discovery Trail which circles the townsite or prepare for a multi-day sojourn in the backcountry. Either way, you're guaranteed a wonderful memory. Make it a guided trip with one of the experienced local outfitters.
7

Planetarium

If you thought stargazing was romantic when you did it on a picnic blanket in your hometown backyard, you HAVE to spend some time in the world's largest accessible dark sky preserve. Choose to explore the universe with Jasper's nightly Planetarium Experience in a new 50-seat dome theatre, or venture outside to see the Milky Way wash over a sky ringed by mountains. You might even catch sight of the aurora borealis.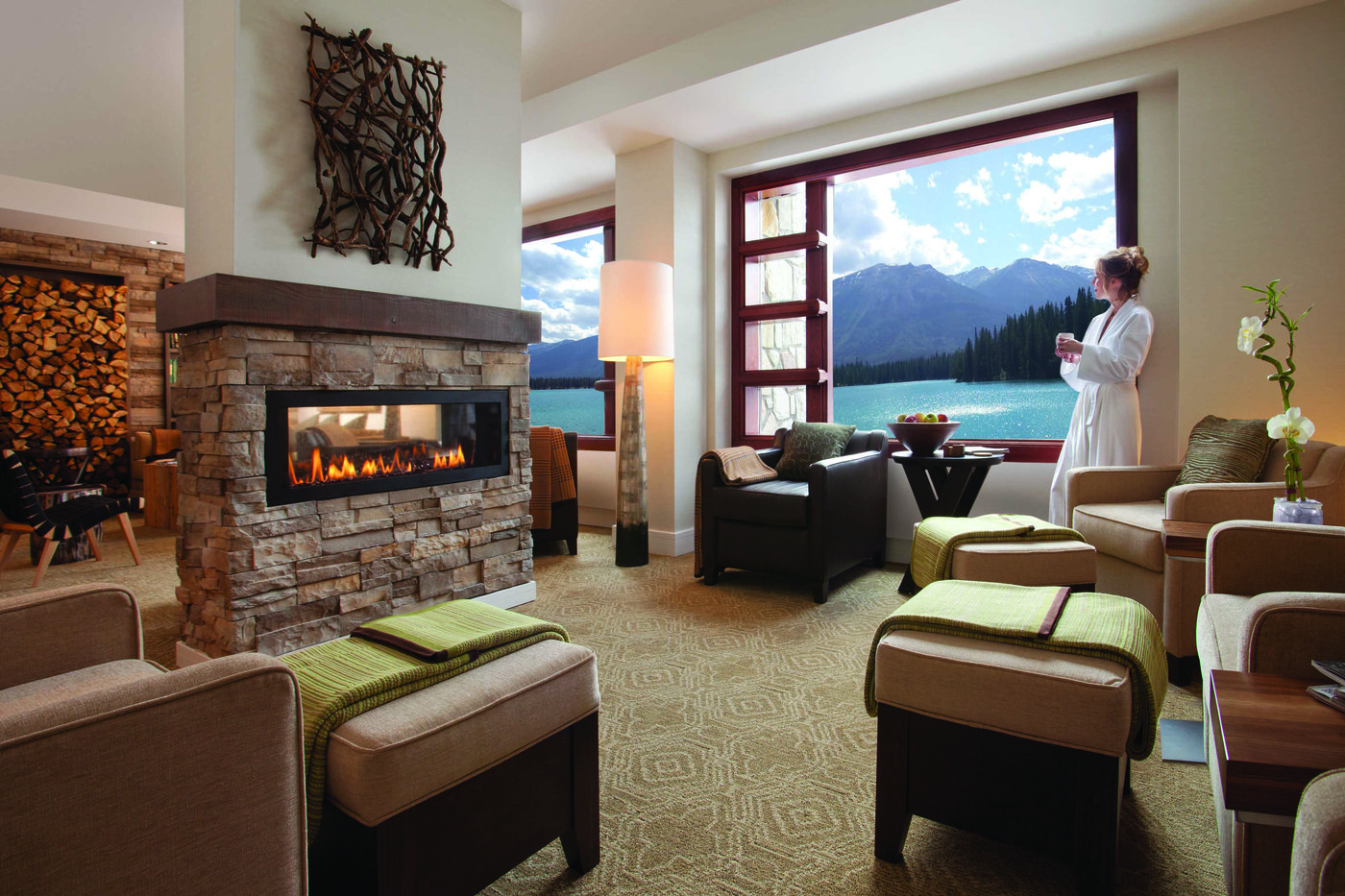 8

Spa

Relax, replenish and restore the body and soul with a couple's massage at the Fairmont Spa at the Fairmont Jasper Park Lodge. From a Rocky Mountain pedicure to a mountain mineral wellness kur to a rockies ritual, this spa's experiences allow guests to participate in the best of nature's gifts. The treatments are locally inspired and will leave you feeling connected to the surroundings, not to mention your partner.
Jasper is not only a great location pick for honeymoons, it's also a top notch wedding destination. Plan your perfect day with the help of knowledgeable on-the-ground local from Jasper Events Management.