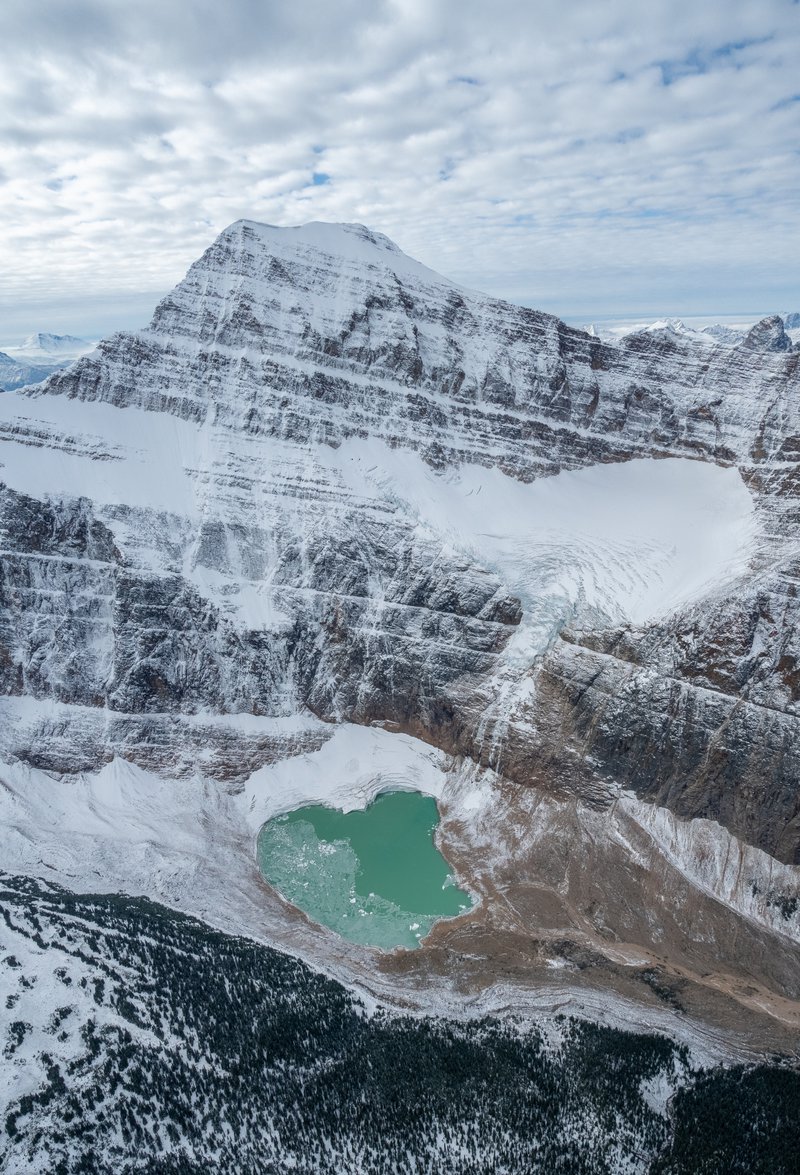 Mount Edith Cavell is one of Jasper's most famous mountains. And with its signature diagonal rock patterns, renowned alpine wildflower trails and fascinating history, it's no wonder why.
A long, winding drive off Highway 93A leads visitors to a newly expanded parking area, where a short, paved path leads to jaw-dropping views of the Angel Glacier, the mint-green lake below and the iconic, sparkling peak above. For extra adventure, hikers can opt for a longer, non-paved walk up into an alpine meadow with even more panoramic views (note that dogs aren't permitted on the upper trail).
Gain a deeper appreciation for this iconic peak with the fun and fascinating facts below.
1

Alpine wildflowers

The high-altitude, exposed meadow that characterizes the upper trails at Mount Edith Cavell are one of the best spots to see alpine wildflowers. They're spectacular, but they're fleeting. The best times to see them range from mid–July to mid-August, depending on the year.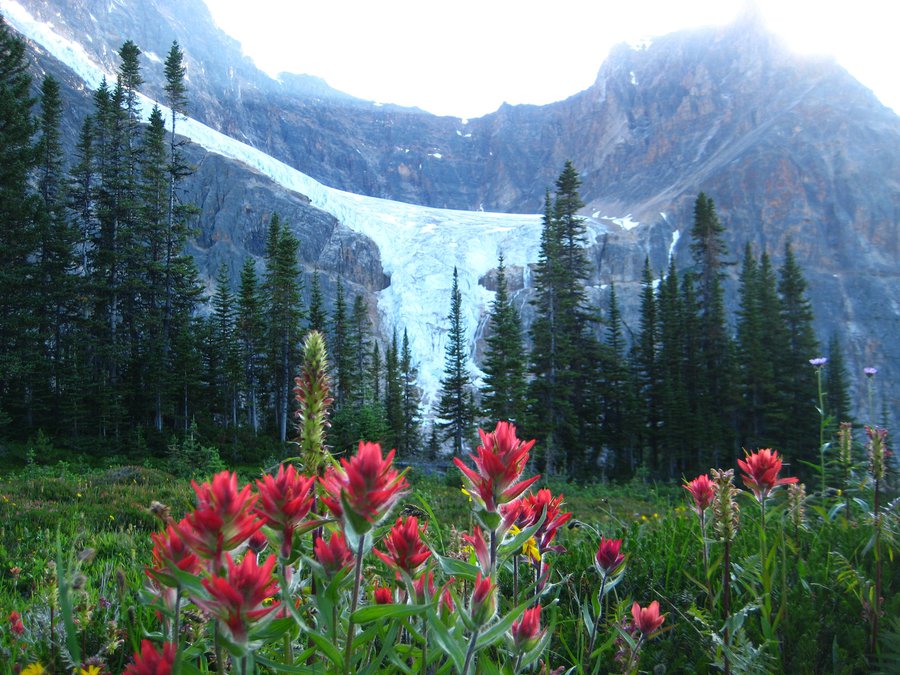 2

Named after a heroic war nurse

Edith Cavell saved the lives of hundreds of soldiers during World War I before she was executed by a German firing squad. Before the mountain got its current name, it was called "White Ghost" by Native Americans, "la Montagne de la Grande Traverse" by French mountaineers, and Mount Fitzhugh until the war.
3

Impressive height

As the highest mountain visible from the Jasper townsite, Mt. Edith Cavell holds a prominent position. Rising to 3,363 metres elevation, it is also the most prominent peak located entirely within Alberta.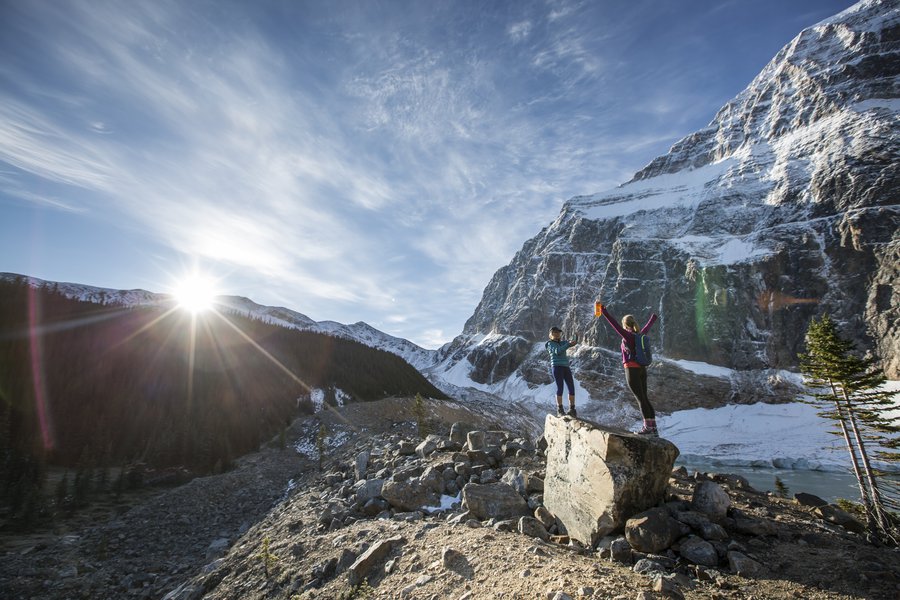 4

Unique approach road

The road to reach the mountain (highway 93A) was built in the 1930's by hundreds of men left unemployed during the Great Depression. The Cavell Road cuts off the old parkway and is a narrow, twisting 14 kilometres through sub-alpine forests. Cavell Road opens to vehicles on June 14, weather permitting, and closes on October 15 (or after the first significant snowfall).
5

Angel Glacier

Hanging off the side of the mountain and visible in all its glory from multiple lookouts, the Angel Glacier is a stunning sight. Its name derived from its once-upon-a-time shape, which used to resemble an angel spreading its wings. The wings remain, but the bottom half of the glacier has eroded away.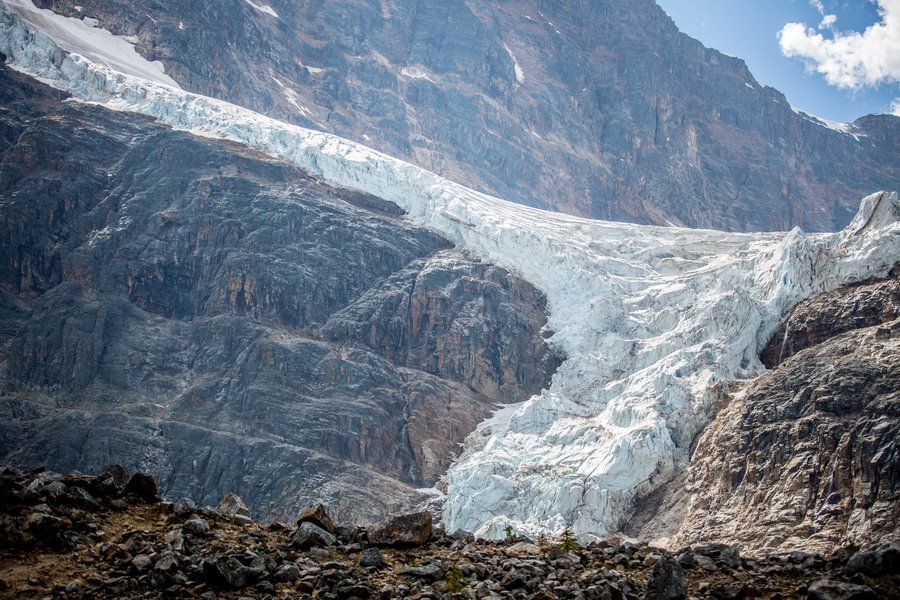 6

Cavell Lake

Beneath the Angel Glacier sits Cavell Pond, which may be unlike any other pond you've ever seen. Thanks to an abundance of glacial silt, the water has an otherworldly mint green colour. Small ice bergs may also be floating in the water. Visitors are not recommended to approach the lake due to the danger of falling chunks of glacier. In 2012 a huge serac fell, unleashing a destructive cascade of water and ice which covered trails, the parking area, and part of Cavell road. Luckily it happened at night, otherwise many people would have likely died.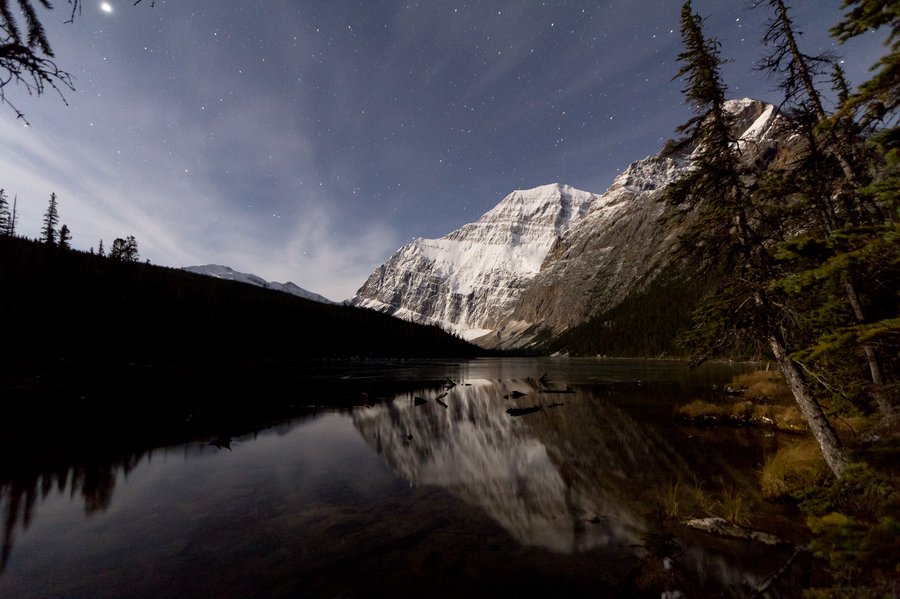 7

Moraines

Just as rivers can build up silt and debris along the banks, when glaciers moves, sometimes they leave behind a mass of rocks and sediment that forms long ridges on the landscape. The path at Edith Cavell goes right over and alongside one of the fascinating landforms.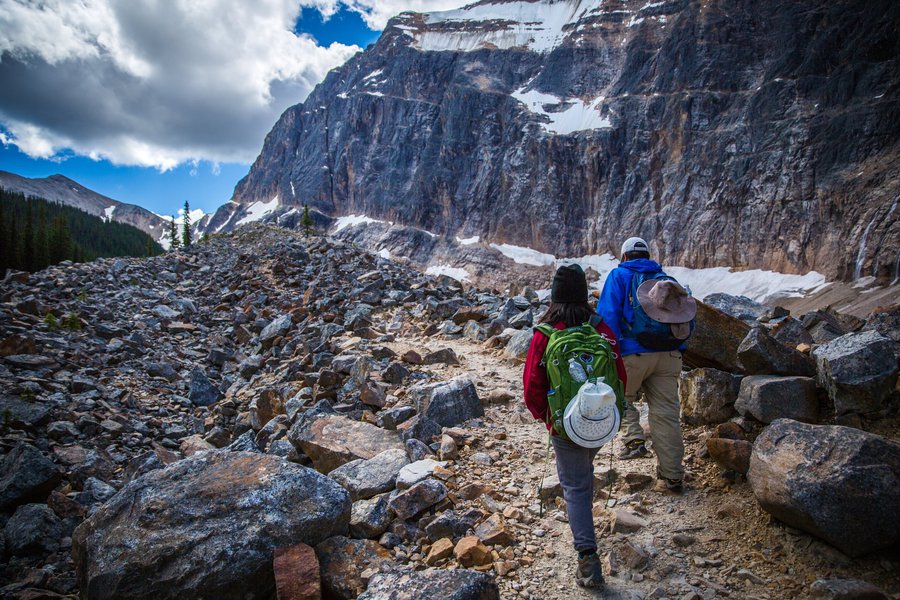 8

Glacial erratic

The world's largest glacial erratic (called Big Rock, located about 450 kilometres away near Okotoks, Alberta) is believed to have come from Mount Edith Cavell. During the last ice age, a large chunk of quartzite stone was likely stripped from the mountain and transported by the continental glacier to its current, seemingly random location on the plains.
9

Stamp feature

Mount Edith Cavell was featured on a $1 Canadian stamp issued on December 4, 1930. You can also look for its likeness and name in multiple places around town.
10

Highly accessible

Not only in Mt. Edith Cavell one of the most beautiful and popular hiking areas, it's also one of the most accessible. The initial paved part of the path means more people (at multiple fitness levels) can safely witness the views. It is also possible to arrange a guided hike of the trails with a local expert. See the options here.