Go to one of four iconic Jasper locations and take a photo that mimics a select historical image to win a trip to the mountains!
Escape to Jasper National Park, soaring peaks, abundant wildlife and unforgettable mountain adventures await.
Win a stay in Jasper:
2 nights at the Chateau Jasper, valid until May 31, 2022. Blackout dates include long weekends and holidays.
Choose one of the four historical images below and make a modern version of it! Your photo doesn't need to be an exact replica (if you don't have the same number of people that's okay), but should capture the spirit and basic poses of the earlier version. Then, upload your image at the bottom of this page to enter! Recreate all four images for maximum entries.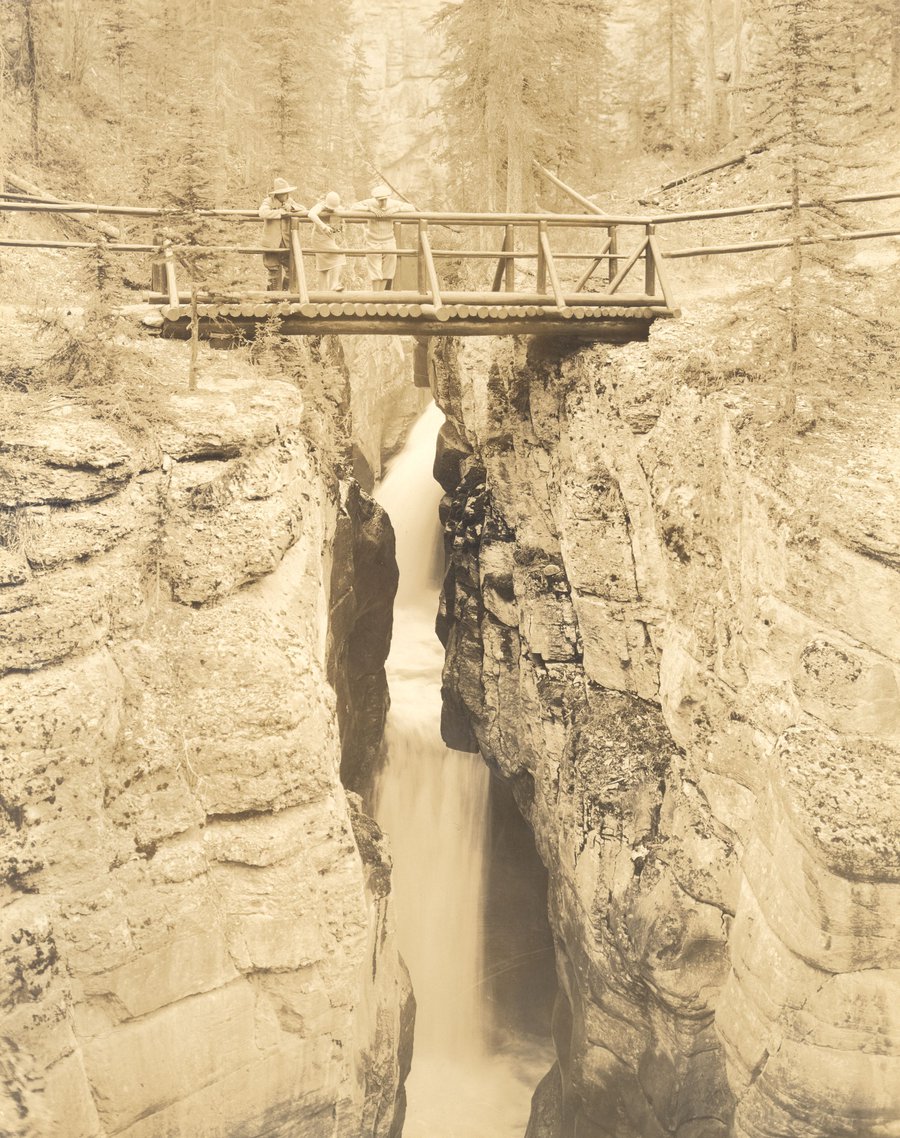 As the deepest canyon in the Canadian Rockies, Maligne Canyon has been amazing explorers for years. To recreate this image, head to the Third Bridge along the Maligne Canyon trail and capture a few pals observing the waterfalls.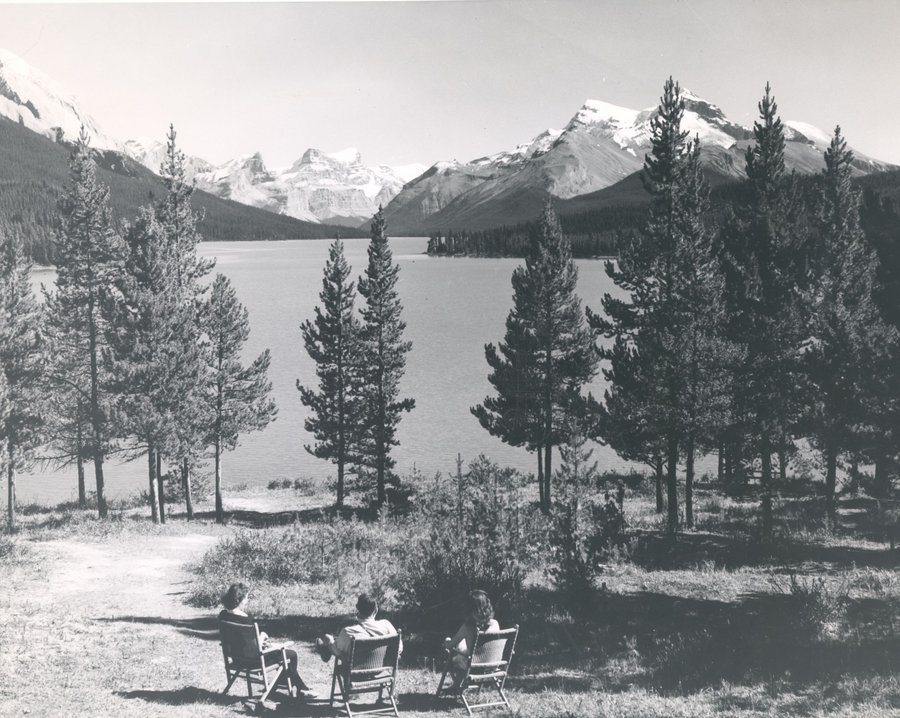 About an hour's drive from the town of Jasper, Maligne Lake is a Jasper highlight. Stretching 22 kilometres long, this beautiful, glacier-fed lake is also home to the famous Spirit Island. To recreate this picture, pull up a chair not far from the parking lot at a spot overlooking the lake.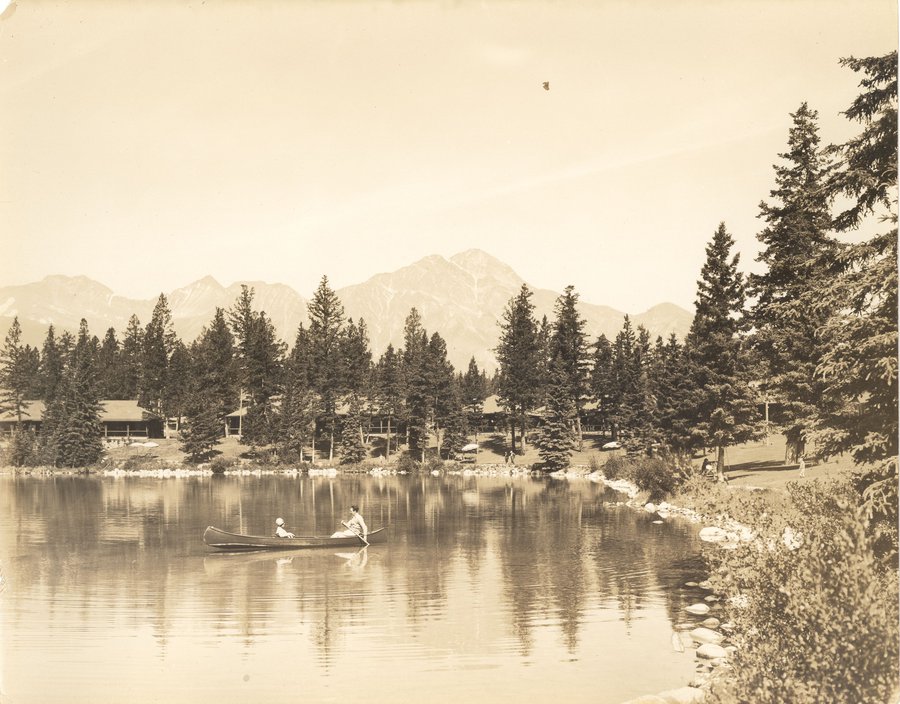 As the oldest accommodation in town, the Fairmont Jasper Park Lodge has a fascinating archive of historical images. Their on-site Boathouse rents canoes, as well as plenty of other watercraft. To recreate this photo, either head out in a canoe or walk around the side of the lake to take a photo of canoeists with the hotel in the background.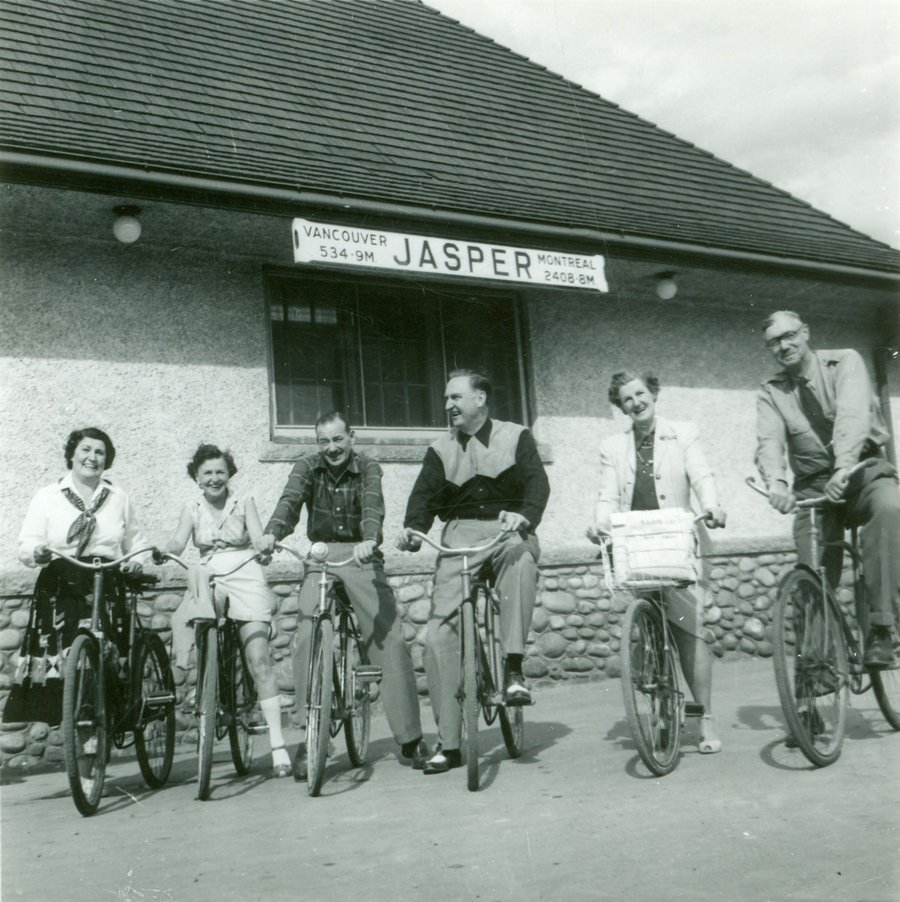 Jasper got its start as a railway town, and trains still make up a big part of the local economy. Bring your own bike or rent one and grab a picture in front of the trail station!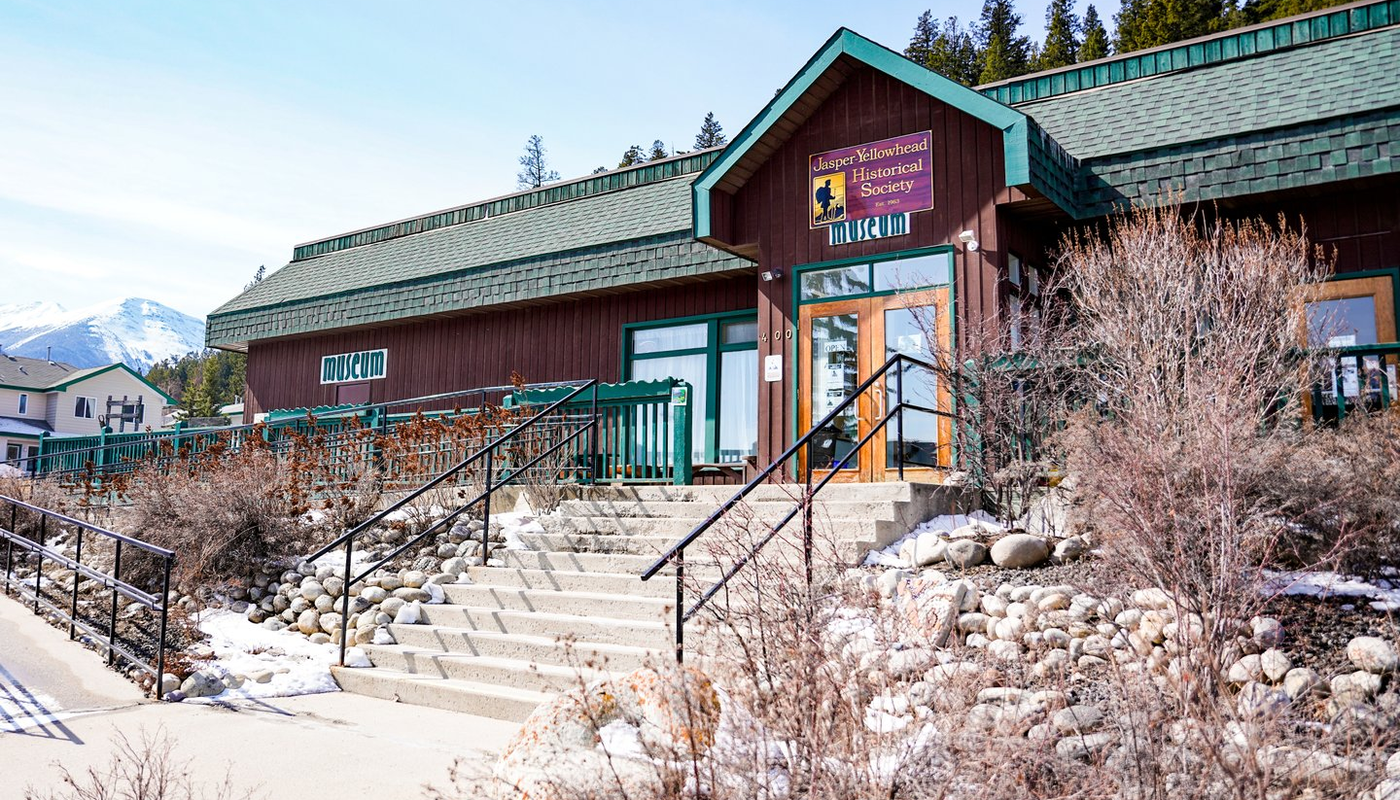 Museum and Archives
Our permanent Historical Gallery includes exhibits on the fur trade, the railway, and early exploration and tourism in Jasper National Park. Among our featured artefacts is Curly Phillips' canoe, the ice axe from Mt. Alberta, and David Thompson's musket balls recovered from Athabasca Pass.
Contest Rules (Terms & Conditions)
2-night stay based on double occupancy unless stated otherwise.
Subject to availability and may not be combined with any other offers, promotions or packages.
Blackout dates are subject to hotel availability and can change without notice.
Hotel specific terms and conditions apply.
Contest opens on June 30, 12:00pm and closes July 31 12:00pm MST.