Free Wine O'Clock with Foodie Tour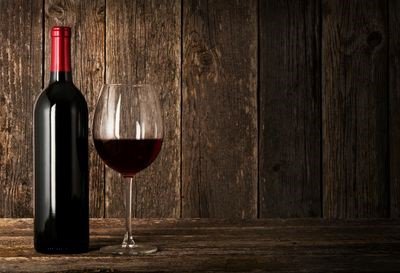 Free ticket to "Wine O'Clock" with the Purchase of a Downtown Foodie Tour with Jasper Food Tours. Complimentary with a full price, non third-party tickets to the Downtown Foodie Tour during Jasper in January.
Celebrating it's 5 years anniversary, Jasper Food Tours invites to cheer at Wine O'Clock, an exclusive Jasper in January Event with Jasper Food Tours founder Estelle Blanchette! Every weekday from 5:30 to 6:30 PM, we'll taste and explore three different wines of a single grape variety.
Compare and consider how growing regions, climatical influences, and winemaking techniques impact the color, aromas, flavors and style of wine from our grape of the day. Look forward to joining us any weekday as we investigate Cabernet Sauvignon, Rieslings, Pinot Noir, sparking wines and many more.
Monday Jan. 16th, Spotlight on Pinot Noir
Tuesday Jan. 17th, Spotlight on Sauvignon Blanc
Wednesday Jan. 18th, Spotlight on Rosé
Thursday Jan. 19th, Spotlight on Chardonnay
Friday Jan. 20th, Spotlight on Cabernet Sauvignon
Monday Jan. 23rd, Spotlight on Syrah
Tuesday Jan. 24th, Spotlight on Pinot Grigio
Wednesday Jan. 25th, Spotlight on Grenache
Thursday Jan. 26th, Spotlight on Riesling
Friday Jan. 27th, Spotlight on Sparkling Wines