Dogsledding on Pyramid Lake
25
Jan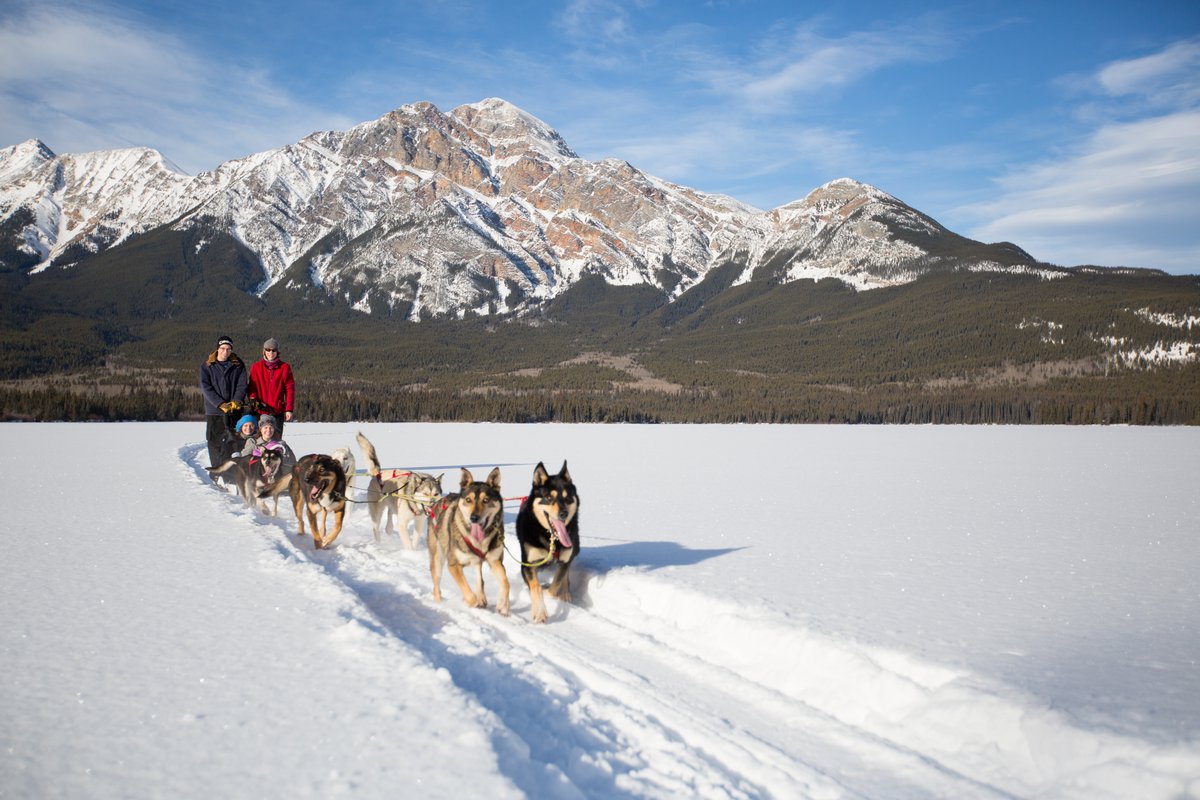 Cancelled due to poor ice conditions.
Dogsled in Jasper on Pyramid Lake!
Check it off your bucket list. Silently MUSH across Jasper National Park's frozen Pyramid Lake upon Canada's oldest form of winter transport: dogsledding. What better way to capture the majestic panoramic views of the Canadian Rockies than behind a team of enthusiastic and friendly Alaskan Huskies.
Cold Fire Creek Dogsledding will run tours from 11 AM - 3 PM.
Parking is only available at Jasper Activity Centre Parking Lot. Return shuttles will run to Pyramid Lake beginning at 10:50 am with final return at 4:00 pm.
Cost is $40 per adult, $20 per youth aged 2 - 12, Children under 2 riding for FREE (All youth under the age of 19 years must be accompanied by an adult). NEW this year, $100/YOUNG FAMILY - 2 ADULTS 2 CHILDREN (BOTH UNDER 8)
Payment can only be made by cash (There is no ATM onsite)
Rides are approx. 10 minutes.
Liability waivers need to be signed on arrival, prior to all departures.
See you on the lake!