After Dark: Lucette
1
Feb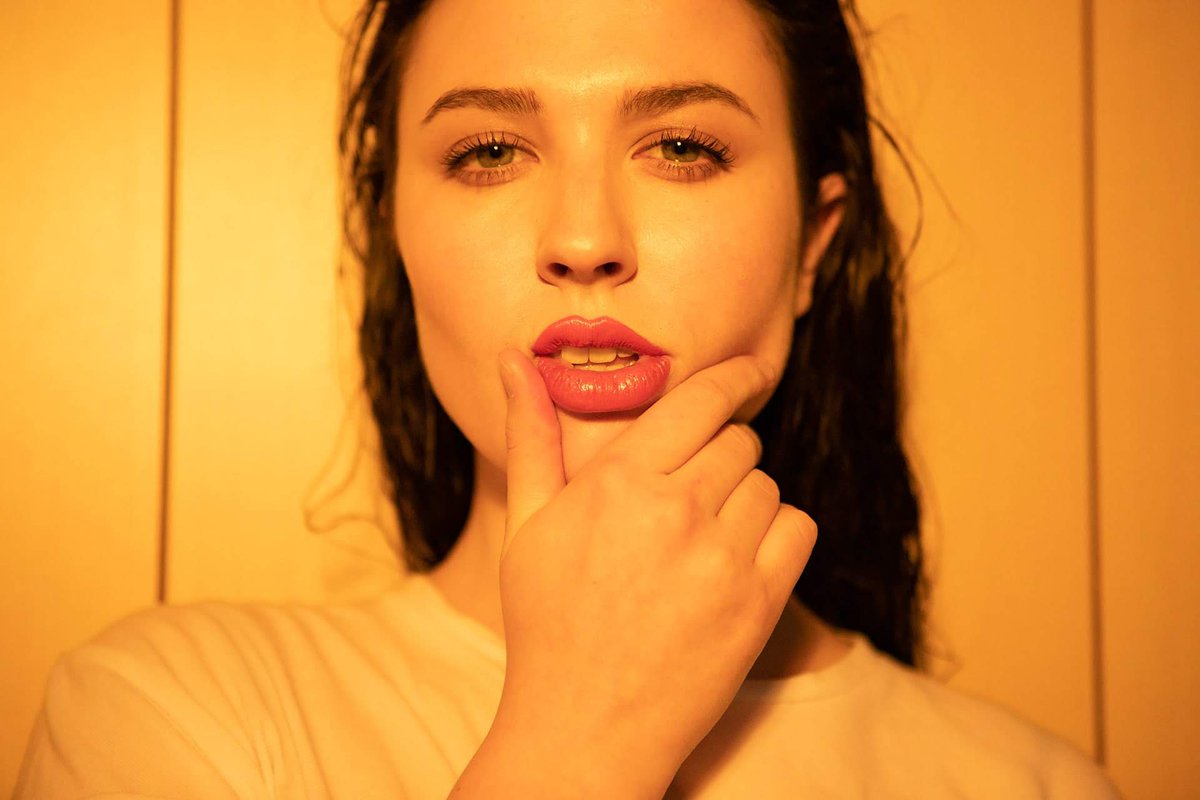 Time: 4:00pm - 6:00pm
Location: Maligne Canyon Wilderness Kitchen
On her sophomore album Deluxe Hotel Room, indie-pop artist Lucette turns her title phrase into a metaphor for experiences both highly specific and widely familiar: fleeting romance, emotional displacement, isolation, the gulf between the presumed glamour of the artist's life and the reality of getting by.
Produced by Grammy Award-winning singer/songwriter Sturgill Simpson at The Butcher Shoppe in Nashville, Deluxe Hotel Room unfolds in endlessly contrasting layers of feeling. "A lot of joy and a lot of pain has happened for me in hotel rooms," says the Canadian artist otherwise known as Lauren Gillis. " Hearing about a lot of the pain women in the entertainment industry have been through in hotel rooms urged me to write the title track to this album."
In keeping with a refusal to self-restrain, Lucette assembled a purposely iconoclastic sonic palette for the album. "A lot of the songs are very traditional in their roots, but Sturgill and I had this idea of producing them in a more pop-leaning way," says Lucette, who grew up on ABBA and names Rihanna among her main inspirations. "There's only one or two guitar tracks on the whole record, and instead of putting banjos or pedal steel all over the place, we did it up in a way that felt a lot more genuine to my upbringing and character."
Born and based in Edmonton, Alberta, Lucette first began exploring her singular narrative voice as a teenager, drawing inspiration from artists as eclectic as Leonard Cohen and Blaze Foley and Amy Winehouse and Etta James. In especially formative moments, records like Joni Mitchell's Blue helped her cope with times of depression and made her appreciate her home, Canada. "At times, away from home, I could barely even get out of bed, and I remember the part in 'River' when she says, 'drew a map of Canada' and 'I wish I had a river to skate away on,'" Lucette recalls. "Those lyrics broke me but, made me appreciate my home." At age 19, Lauren made her debut as Lucette with Black Is the Color, a Dave Cobb-produced 2014 release featuring the acclaimed single "Bobby Reid." In addition to appearing in the "Bobby Reid" video, Simpson enlisted Lucette as the opening act on a 2014 tour in support of his album Metamodern Sounds in Country Music, bringing her captivating live set to venues across the country.
Backed by Simpson's touring band, Lucette embeds Deluxe Hotel Room with so many unexpected flourishes: brooding drum-machine beats, luminous synth lines, and—perhaps most strikingly—the soulful saxophone work of New Orleans musician Brad Walker. Along with shining a new light on her gracefully sculpted melodies, the album finds Lucette bringing a previously unglimpsed boldness to her vocal presence. "The only direction Sturgill really gave me with the vocals was, 'Sing it like you mean it,'" says Lucette. "Because of that, I think you can actually hear what my voice sounds like for the very first time."