After Dark: DJ Qobalt & DJ Keezy
31
Jan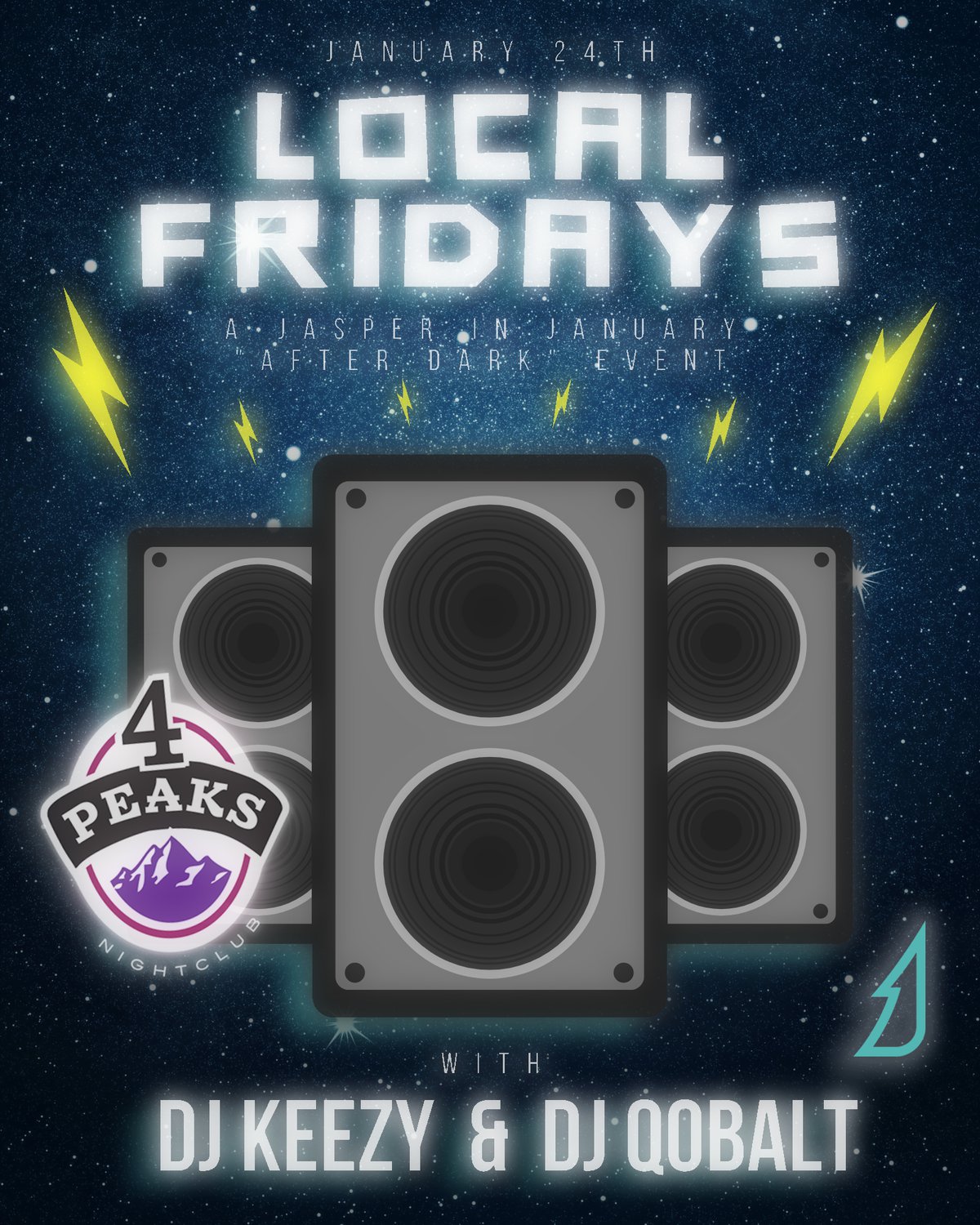 Time: 10:00
Location: 4 Peaks Bar & Events
Celebrate Local Fridays with two live sets by 4 Peaks' Jasper-based DJ's!
---
DJ Keezy has been a trusted resident DJ at 4 Peaks, with more than 3 years of experience under his belt. Expect a mix of Top 40, Dance, Hip-Hop and Club Anthems - he'll surely keep the crowds dancing.
DJ Qobalt is 4 Peaks' latest addition to their roster of Jasper-based DJ's and will start off the night with a groovy, electronic set.