Maligne Canyon Icewalk and Foodie Tour Package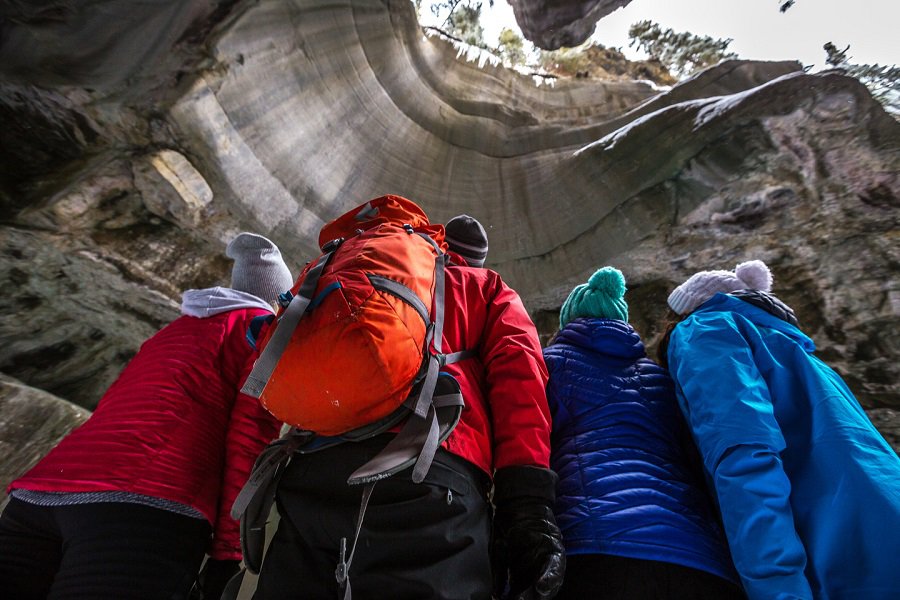 Combine Jasper's Top Winter Activities and Save $30 per person!
How about getting some outdoorsy exercise in the morning, then indulge in food and drinks all afternoon? Sounds like the perfect day to us!!
Departing at 9:30 AM Daily (9:00 AM Pick Up), the Maligne Canyone Icewalk is one of Jasper's most popular and impressive winter adventures. Your Sundog tour guide will pick you up from your hotel at 9 AM and take you to the bottom of the Maligne Canyon – the deepest accessible canyon in Jasper National Park – where you will explore frozen waterfalls, ice caves, and incredible ice formations. You will learn about Jasper's Maligne Valley, Karst topography, and the mystery of the "disappearing" Medicine Lake.
The Maligne Canyon Icewalk Tour is a great option prior to the Downtown Foodie Tour. The Icewalk Tour covers approximately 3.5 kms (2.1 miles) and is mostly downhill, so you will get your exercise in the morning, then indulge in some food and drinks in the afternoon! Participants are required to dress appropriately for the weather.  Pick-ups and drop-offs available from all Jasper accommodations.  Please indicate your shoe size when booking as warm boots ice cleats will be provided.