Whether a weekend in Jasper is an annual Mother's Day tradition or whether you're looking to raise the bar this year, here are some great ways to show your mom how much you appreciate her.
For Mother's Day this year, give your mom the gift she really wants: the joy of your presence. We don't mean to make you feel guilty for not visiting her as much as maybe you should (even though this woman literally gave you life) but really, I think we can all agree that the opportunity to share a wonderful experience together is the most memorable kind of gift there is. And when you think about it, a mother/child sojourn in the mountains is as much a treat for you as it is for her.



Make it a Mother's Day retreat for the record books with these seven ideas.
Visit the spa
Your mama works hard (you were a handful at one point — don't deny it), so help her relax at the Fairmont Jasper Park Lodge Reflections Spa or the Mountain Wellness Day Spa. A body wrap, manicure and facial should set her up nicely for the wonderful weekend to come, or go ahead and set up a massage for each of you in the same room (this latter option is followed by a glass of champagne and orange juice when booked at the Mountain Wellness Day Spa).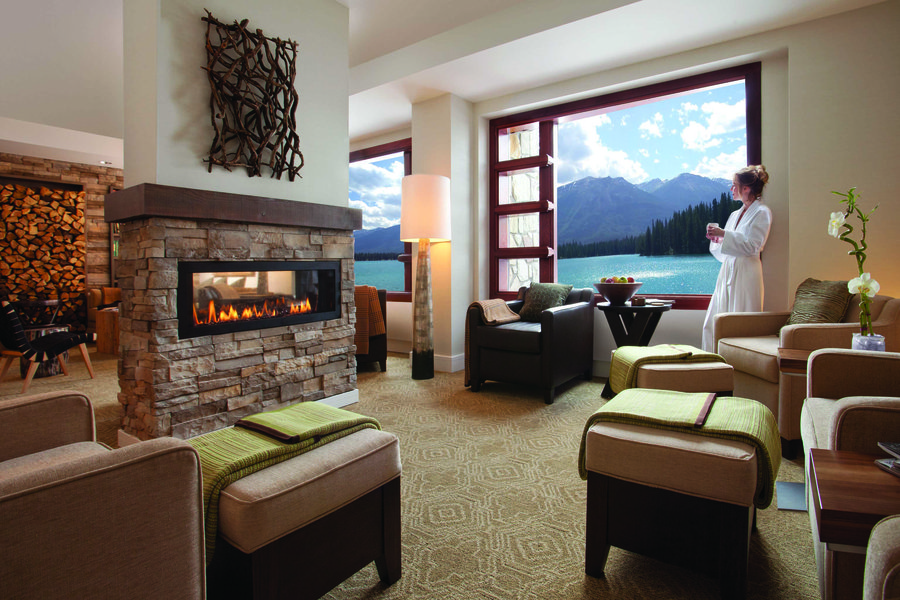 Indulge at brunch
Fuel up with eggs benny, french toast and a mimosa while you take in a spectacular view from the Jasper SkyTram's Summit Restaurant. Their Mother's Day brunch menu is available on May 12th. You can also grab a delicious Mother's Day–themed brunch at the Fairmont Jasper Park Lodge, Sawridge's Walter's Dining Room, and more.



Raft the rivers
Spring has arrived in Jasper, and that means the rivers are ready to raft! Give mom a little shot of adventure with this unique activity that hearkens back to Jasper's early days, when the Athabasca and Sunwapta Rivers were the main thoroughfares through the national park (different tours offer varied adrenaline doses, so you can pick one that suits her constitution). From mild adventure to extreme excursion, this bonding trip down the river will also show her another side of Jasper's wilderness.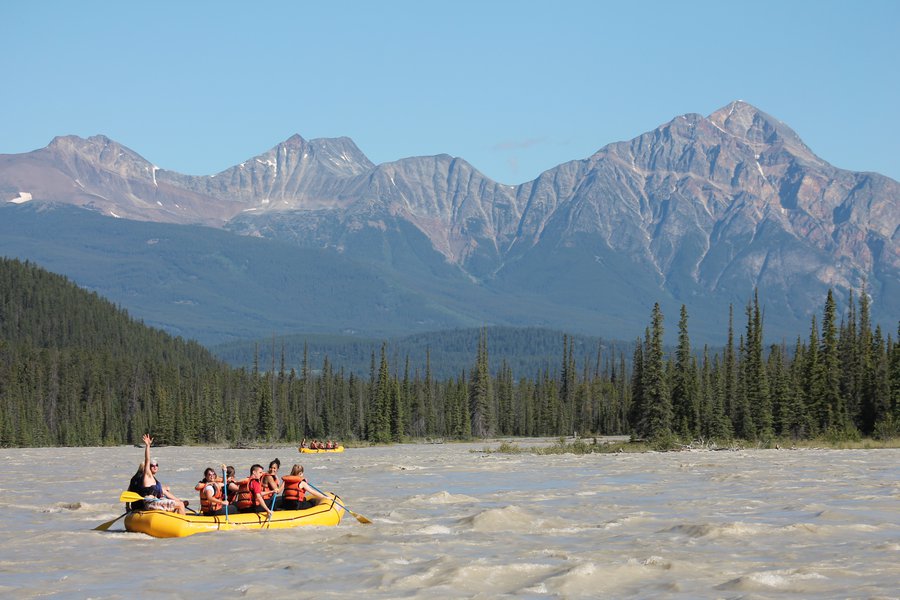 Watch some wildlife
Take a walk on the wild side with one of Jasper's wildlife discovery tours. Spring is a great time for spotting Jasper's many creatures, since the bears are emerging from hibernation and many others (from elk to sheep to deer) are having cute fuzzy babies that are sure to elicit a squealed "awwww!" from your mom. Maligne Adventures and SunDog Tours Co. both offer specialized tours specifically geared towards wildlife viewing.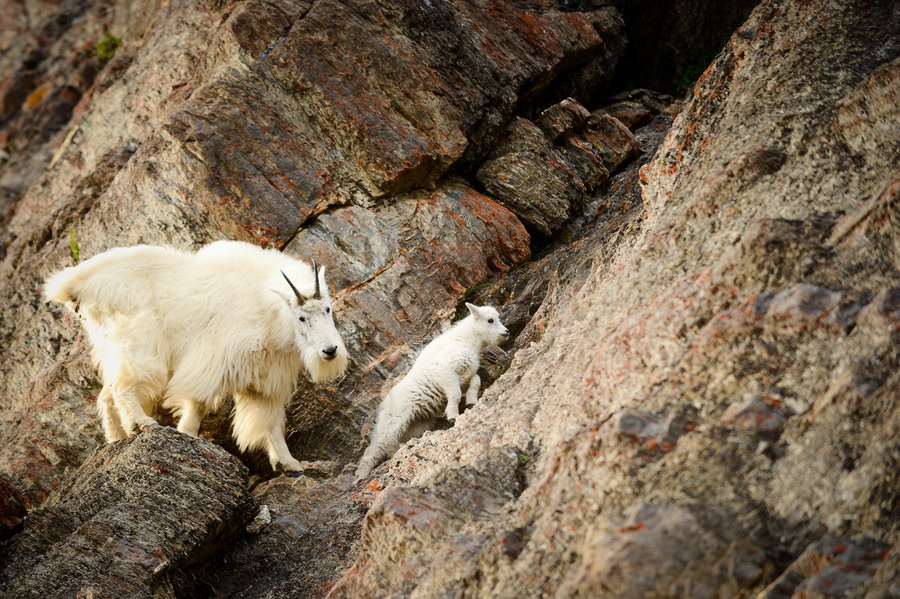 Take in some art
Abstract expressionism. Inuit sculptures. View the mountains in a new light and expand both of your cultural horizons at Mountain Galleries, located on the Beauvert Promenade at the Fairmont Jasper Park Lodge. Over the past 25 years this fine art gallery has become a favourite stop for collectors, and you might just find a piece that could brighten up one of Mom's walls, putting the cherry on top of the whole weekend.
Find zen with yoga
Stretch away the day with a yoga class at Jasper Wellness. All levels and experiences are catered to, but if you'd prefer a private group class or one-on-one session then those are available to book too.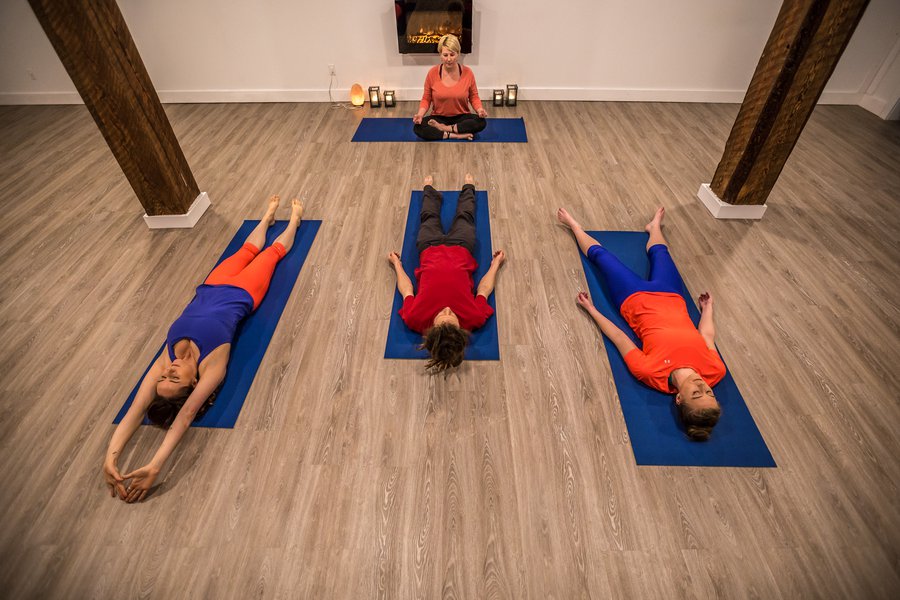 Or, give the gift of alone time
It is wonderful to spend time together, yes. But sometimes what a mom really needs is just a bit of gosh darn time to herself (or a bit of quality adult time with her partner). In such cases, My Jasper Nanny is happy to take on the childcare responsibilities; each nanny has experience in the childcare field, is over 18 years of age, has current 1st aid and CPR, a clear criminal record check and a love and passion for babies and children.